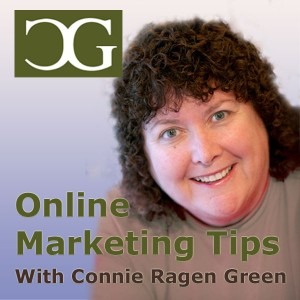 It is estimated that about ninety percent of the people who get started online begin by choosing the business model of affiliate marketing. New entrepreneurs can get started in this way without having products of their own and by partnering with some of the most established names in their niche. I recommend this strategy as well.
In this podcast I go into great detail about getting started with affiliate marketing as your first stream of online income. Throughout this training I reference my latest Focus Guide on affiliate marketing. Download it here to follow along with what I am sharing. It will open up in a new window so that you may save it as an important resource for your business.
Affiliate marketing for new entrepreneurs is an excellent opportunity. As I enter my eleventh year as an entrepreneur I am more committed than ever to helping you succeed, and this is the way you can easily get started. Early on in my career as an online entrepreneur I earned the status of "super affiliate" and you can do the same thing if you are willing to put in the work and learn as much as you can. These are some of the topics I cover during this podcast:
First, let's define exactly what I mean here. Affiliate marketing is the process of earning a commission by promoting other people's (or company's) products. You find a product you like, promote it to others, and earn a piece of the profit for each sale that you make.
I have always described affiliate marketing as recommending what you love in exchange for a commission on whatever is sold. I even wrote a bestselling book on this topic, entitled Huge Profits with Affiliate Marketing: How to Build an Online Empire by Recommending What You Love where I explain exactly how to do this successfully.
Knowing which products and courses to promote as an affiliate marketer needs careful consideration. When I was just getting started I was taught to choose the most popular products and those that paid the highest commissions. But that did not feel right to me, so I abandoned that advice in favor of the strategy I still use today. I only recommend the products and services I have used and benefited from. I continue to refer to this as "recommending what you love" and it has served me well over the past decade.
Knowing what an affiliate leaderboard in will help you to compete successfully in affiliate contests. Instead of focusing on just one affiliate contest at a time I now compete across several contests simultaneously for best results. This adds to your credibility and visibility and establishes you as more of an authority in your niche.
I also discuss how to handle affiliate refunds appropriately and why bonuses are so important. Both of these topics will be a part of your business as an affiliate marketer and will make a huge difference in your bottom line.
Promoting affiliate products requires you to get in front of the people who are most likely to be interested in what you are promoting. This can be accomplished in a variety of ways that I will share with you here.
Build a list of people who are interested in your topic
Blog about your topic and discuss affiliate products within your posts
Write reviews of the products you wish to promote on your blog
Add a "resources" page to your blog and include these products
Start a Facebook and/or LinkedIn group on your topic
Submit articles on your topic to sites like Medium and LinkedIn Pulse
Host your own webinars and teleseminars on your topic
Create short videos on your topic and add them to your YouTube channel
Start a podcast on your topic
Write a book on your topic
As you can see, the process of promoting affiliate products to others requires that you connect with people who are most likely to be interested in the topic of these products. Affiliate marketing for new entrepreneurs just makes sense. Be sure to visit the link below to listen to the audio version of this article.
I'm Connie Ragen Green, online marketing strategist, bestselling author, and international speaker on the topics of entrepreneurship and inner game mind shifts. Let's connect to see how I may best serve you in the near future. Be sure to take a look at my books on entrepreneurship.

Podcast: Play in new window | Download
Subscribe: Apple Podcasts | RSS