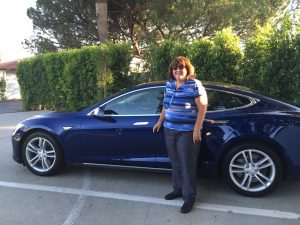 It wasn't until I became an online entrepreneur in 2006 that I ever thought about creating a body of work. I'm defining that term to refer to "the collected output of a writer or artist, or at least a substantial part of it, over the course of their lifetime or a clearly defined period during their life."
Once I published my first book during the summer of 2010 I became aware that all of my writing, including my blog posts, articles, short reports, eBooks, and then my completed manuscript for the book I published in paperback represented what it was that I was attempting to share with people on the topic of online marketing. Then I thought about my audio trainings, public speaking and presentations, and also my videos and saw that they were an important part of my body of work as well. In short, anything that you say or do related to your topic falls into this category, and I believe this makes you think about what you are creating and the legacy you will be leaving behind in a very unique way.
During 2016 I created online courses as a part of my "Really Simple" series, and this all began in January with my Internet Marketing Six Pack training course. For the first time since coming online more than a decade ago I cared about the impact I was having on people around the world in a way that I had never thought of before. This made me work even harder and more diligently to put together training programs that could help the people in my tribe to change their lives dramatically.
I'm not including social media as a part of the content we can create as a legacy for after we are gone. Why? Because the posts we make on Facebook, Twitter, and other sites is fleeting in the overall scheme of things. I would encourage you to spend time creating a body of work on sites that you own and control.
Do you think of what you are creating in your business as your own "body of work"? What other questions may I answer for you about this topic?