Online Marketing Tips Podcast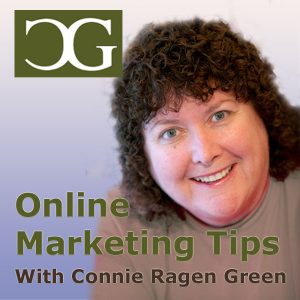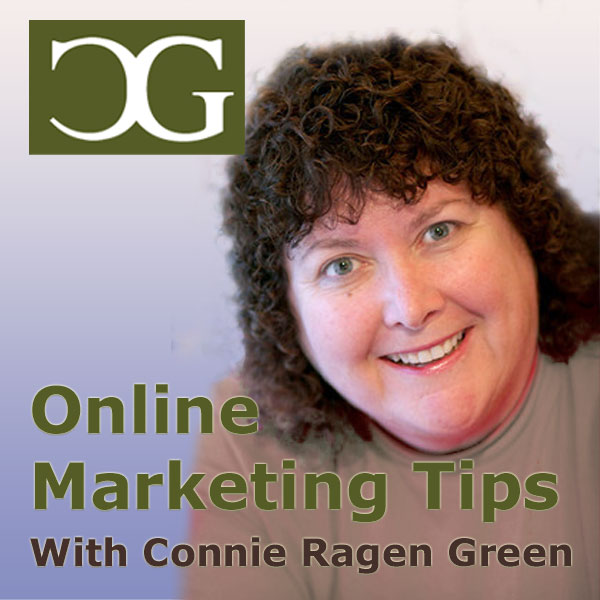 Content Marketing is the strategy of building an online business with a variety of content and I'll explain exactly how during this podcast. Starting an Internet business is the way to financial freedom and great success in your life, and you need help to get there quickly. That's why I started this online marketing tips podcast for my community.
Private Label Rights (PLR) content marketing is the way many of us build our businesses online quickly and successfully. In this episode of the Online Marketing Tips Podcast With Connie Ragen Green, my newest marketing training podcast series, I discuss this topic in great detail. I share exactly what you can use the PLR you purchase for in your business, and also what you must avoid if you are to stay within the TOS (Terms of Service) of sites such as Amazon and Ezine Articles. I also discuss the importance of this content as an effective way to build your business as an online entrepreneur.
The examples I use during this training include PLR from Nicole Dean and Melissa Ingold at Coaching Sticky Glue, and also from them at their site for small business training on PowerPoint Made Easy. This is the blog post where I use a portion of the package I purchased to create a post on using PowerPoint. Using this type of content marketing that is available at reasonable prices makes your work seem like child's play as you will have enough content to market on a regular basis.
I also share a site called Just Retweet, which gives you the opportunity to promote your blog posts to the world. Then I go into great detail about how to get as much valuable as possible from any PLR package you buy for your business, as well as how much you will need to rewrite before you publish it as your own. Just one package will provide you with enough content to create a new product of your own, start a related blog, set up an optin/squeeze page, and to create an autoresponder follow up sequence. The possibilities are almost unlimited.
This online marketing tips podcast is intended to teach you how you can take your business to the next level quickly and effectively, and as a way for me to share my very Case Studies, secrets, and advice on creating a profitable and lucrative online business using the 'multiple income streams' approach. You will see that each session is first recorded live as a teleseminar, and then repurposed into a podcast to extend my reach to the world. Please join my list to be included on these calls, and be sure to introduce yourself and share your site for optimal exposure for years to come!
Also, you can now pick up my popular training on winning affiliate contests and other online marketing tips for only seven dollars at Affiliate Contest Secrets. Use the discount code CONTEST to bring the price down to $7. This training has been completely updated for with the latest information, strategies, and Case Studies for you to use in your own business.
Podcast: Play in new window | Download
Subscribe: Apple Podcasts | Android | RSS