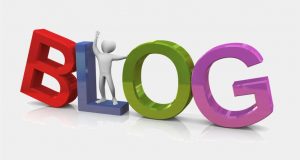 How To Drive Traffic To Your Blog
If you are taking the time and making an effort to post to your blog on a regular basis, then knowing how to drive traffic to your blog after each post is sure to be of importance to you.
The very first thing I do after publishing my post is to go back and make sure the post title is exactly as I wish it to be. Originally I am naming the post by using a keyword rich phrase, but that one may not be an attention grabbing title that will make readers want to know more. In this case, I originally named the post How To Drive Traffic To Your Blog, but then I changed it to what you see above.
Then I go through the two SEO plugins I use – the free one from Yoast called Yoast SEO, and the paid one called Measure My Seo. I want to be sure that the keyword phrase I am optimizing the post for is at its highest possible score. This involves naming my image with this phrase, and using it two or three times within the post.
Using Social Media To Drive Traffic To Your Blog
Then I move on to promoting my post to ensure the greatest amount of traffic and engagement to my blog. This involves visiting several sites, all of which can be accomplished very quickly and easily. The first one is called Just Retweet. This site is fairly self-explanatory and is based on a credit system. They start you out with one hundred credits and you may earn more by retweeting others or by purchasing additional credits. Connect to Just Retweet through your Twitter account.
My next stop is Facebook, where I say something about my post and share the link on my wall. It is estimated that you will have at least ten times as much engagement when you post manually than when it is automated, but don't give up on the automated posts just yet. I find that having both makes you more visible and credible over time.
Now I go over to LinkedIn, where I share an update with the exact same info I just posted on Facebook. Be sure to click the link to share with 'the public and Twitter' so you won't have to visit Twitter while you're promoting your post. This saves you time, even if it's just a few minutes.
My last stop on the social media tour is Pinterest. I like to pin each of my posts so that others can see them. If you use an image for each of your posts, and I highly recommend that you do so for best SEO (search engine optimization) results then you already have one to use on your Pinterest board.
Final Thoughts on How to Drive Traffic to Your Blog
The next step is to email your list with a link to your latest post. This assumes that you are making the effort to build a list, which is the cornerstone of any successful business. If you are serious about learning how to drive traffic to your blog and other sites, be sure to pick up Dennis Becker's new training, called Honk! Honk! Web Traffic Guide. It's a complete resource that will help you build your business quickly.
Please let me know how you found this post by leaving a comment below. Was it through social media, an email I sent out, or from a search you did on Google?