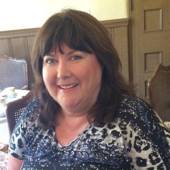 I Am My Ideal Client…Here's Why
I am my ideal client. I've lived for more than half a century and gone through physical, emotional, and financial hardships I did not think I could bear. But not only did I survive, I thrived.
I've worked at jobs and in careers where I felt unappreciated much of the time. Long hours for years on end working for people and companies who do not share your values or dreams can be difficult. This took its toll on my confidence and self-esteem, but I survived.
I've lost a granddaughter at age twelve, a close friend in the World Trade Tower on September 11th, all of my worldly possessions to Hurricane Andrew in 1992, and endured treatment and surgeries for cancer four different times. I thought any one of these would be more than I could endure, but I came through each situation and out the other side with grace and dignity.
I became an entrepreneur in 2006 and felt freedom for he first time. Unshackled and able to feel the ocean's mist on my cheek gave me hope. Becoming courageous and empowered I was able to look outward instead of inward for the first time in my life. It was at that moment I decided to dedicate the remainder of my life to helping others in achieving their dreams and goals. I'm stronger mentally than at any time in my life. And that strength is what I share with you if you choose to walk this path of an entrepreneur.
I pray for God's tender mercies with everything I say and do. He gives me the strength I need when once again I am challenged by life's moments.
Perhaps you are my ideal client.
Do you see yourself in me?
May our paths cross so that we may experience the joy and freedom of entrepreneurship together?
Your life is in front of you and everything is possible. Working from home, or from wherever you happen to be in the world allows you to experience life from an entirely new perspective.
I hope and dream of nothing less, for you are why I look forward to each new day.
Connie Ragen Green