The Small Business Book Awards
Once again my writing has been nominated for the Small Business Book Awards. Because I published two books during the qualifying period, both of them have been nominated. This happened once before, two years ago when I wrote one book and co-authored another, and they were both nominated as well.
This year almost two hundred books are in the running. Mine are both in the marketing category, as you would expect from someone who is an online marketing strategist. I had almost forgotten that I had published both of these books during 2015, and that's because one was published in January and the other in October.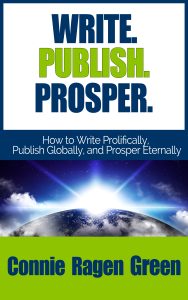 Write. Publish. Prosper: How to Write Prolifically, Publish Globally, and Prosper Eternally teaches you how to to write a book, publish it yourself, and create a business based on your topic. In this step by step and detailed training, I show you how to write a full length book in the next four to six weeks and turn that information into an online business.

Book. Blog. Broadcast: The Trifecta of Entrepreneurial Success is the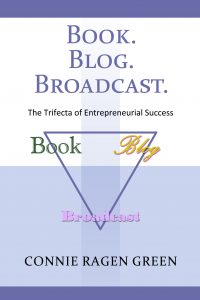 blueprint that will take you step by step to the life and business you want and deserve through strategies I have used for almost ten years. In it you will learn how to use your book, your blog, and your broadcasts to build a lucrative online business.
Having my books nominated for this prestigious award is meaningful to me for a variety of reasons. Writing can be a lonely process, and knowing that your thoughts and ideas will be shared with people all over the world alleviates this feeling. I live to help others achieve their goals, and my writing has enabled me to do that with a much wider audience. I appreciate Anita Campbell from Small Business Trends for starting the Small Business Book Awards and including authors like myself in what she is sharing.
Self-publishing has allowed me to add a new dimension to my life and to my business. My publishing company, Hunter's Moon Publishing continues to grow and serve other authors and entrepreneurs as they get their messages out to the world.
If you are reading this before the end of the day on May 11, 2016, please vote for my books by clicking on the titles below:
Write. Publish. Prosper: How to Write Prolifically, Publish Globally, and Prosper Eternally
Book. Blog. Broadcast: The Trifecta of Entrepreneurial Success