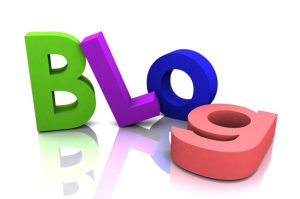 Do you know how important it is to be blogging for business? You may have been told that blogging is not necessary for you to build a lucrative online business, but that is just not true. If you have been procrastinating when it comes to blogging for your business and making your blog your 'Home on the Internet', the information contained in this Special Report is exactly what you need to get started.
Download this special report to find out:
How to create compelling blog posts in any niche
When to promote your blog to the world
Why guest blogging works so well
How to create content that encourages interaction
Strategies for monetizing your blog three different ways
Why you'll want to visit and comment on other blogs
And so much more…
To download this short report, right-click on the link below (ctrl-click on a Mac) and choose "Save As". (On some computers, it will say "Save Target As" or "Save Link As". These are all the same thing.)
You can also send the report directly to your Kindle Reader or Kindle App.
Simply click on the button below and enter your Kindle address. (You can find it in your Kindle account on Amazon or on your device or app by going "Home", then clicking on "Docs" on the top menu.
You will also need an approved email address. This is the address the they system uses to send the document. You must enter an address in your Kindle account on Amazon and approve it before your device will accept the document. (You can simply use the email address you use to log into Amazon, but even then, you must approve it, first.)
If you'd like to sell and/or give away your PDF reports, eBooks, and other content using this Kindle Uploader plugin, check it out here.