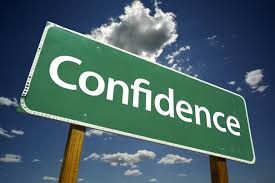 Building your self confidence is crucial to your success as an online entrepreneur.  In fact, this single factor made all of the difference for me and has allowed me to achieve goals and dreams far beyond my wildest dreams. If you are ready to take the steps to increase your confidence and approach life in a new way, the information contained in this Special Report is exactly what you need to get started.
Download this special report to find out:
What Exactly is Self Confidence and How is it Related to Entrepreneurship?
Why More Confidence Will Lead to a More Satisfying Life
Six Ways to Boost Your Self Confidence Right Now
How Your Health and Fitness Level  is Connected With Self Confidence
Positive Support Networks to Improve Your Self Confidence
And so much more…
To download this short report, right-click on the link below (ctrl-click on a Mac) and choose "Save As". (On some computers, it will say "Save Target As" or "Save Link As". These are all the same thing.)
Self Confidence for Entrepreneurs
You can also send the report directly to your Kindle Reader or Kindle App.
Simply click on the button below and enter your Kindle address. (You can find it in your Kindle account on Amazon or on your device or app by going "Home", then clicking on "Docs" on the top menu.
You will also need an approved email address. This is the address the they system uses to send the document. You must enter an address in your Kindle account on Amazon and approve it before your device will accept the document. (You can simply use the email address you use to log into Amazon, but even then, you must approve it, first.)
If you'd like to sell and/or give away your PDF reports, eBooks, and other content using this Kindle Uploader plugin, check it out here.