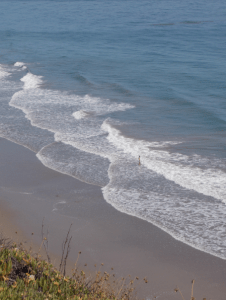 This Special Report is designed to help you eliminate the idea that perfect is the only way to be. It doesn't matter if they're thinking about yourself, your significant other, your children or someone else, there's simply no reason to try to be perfect. If you have been working on living a whole hearted life and transforming your life experience through courage, compassion and connections, this is for you. The information contained in this Special Report is exactly what you need to get started with living a wonderfully imperfect life.
Download this Special Report to find out:
5 Ways to Find Freedom in Imperfection
How to Learn to Accept Imperfection in Others
Why you Must Bask in Your Imperfection to Love Freely
The Downside Of Perfection – The Opposite Of Loving Yourself
6 Ways To Keep The Critic Inside You At Bay
Why Artist John Legend is Right About "Perfect Imperfections"
And so much more…
To download this short report, right-click on the link below (ctrl-click on a Mac) and choose "Save As". (On some computers, it will say "Save Target As" or "Save Link As". These are all the same thing.)
You can also send the report directly to your Kindle Reader or Kindle App.
Simply click on the button below and enter your Kindle address. (You can find it in your Kindle account on Amazon or on your device or app by going "Home", then clicking on "Docs" on the top menu.
You will also need an approved email address. This is the address the they system uses to send the document. You must enter an address in your Kindle account on Amazon and approve it before your device will accept the document. (You can simply use the email address you use to log into Amazon, but even then, you must approve it, first.)
If you'd like to sell and/or give away your PDF reports, eBooks, and other content using this Kindle Uploader plugin, check it out here.