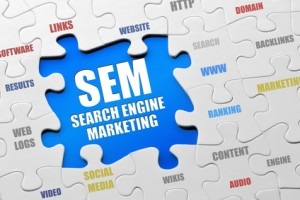 Search Engine Marketing Basics
Search engine marketing refers to the different ways in which companies get noticed and attract customers to their websites. Some of the related areas include pay per click, click through rates and search engine optimization.
Search Engine Marketing, or SEM, has been around for years, but it is always changing and improving in order to maximize profits. It does take some knowledge of the process in order to make it work well for you and improve business on your site.
If optimizing your websites as you build your online business is of interest to you, download this Special Report to find out:
More about the basics of search engine marketing
Why keywords continue to be so important
How to find the most relevant keywords for your sites
The importance of getting affiliates to promote your sites
Why search engine marketing basics should be built into every aspect of your website
How to use off-page SEO (search engine optimization) effectively
And so much more…
To download this short report, right-click on the link below (ctrl-click on a Mac) and choose "Save As". (On some computers, it will say "Save Target As" or "Save Link As". These are all the same thing.)
Search Engine Marketing and SEO
You can also send the report directly to your Kindle Reader or Kindle App.
Simply click on the button below and enter your Kindle address. (You can find it in your Kindle account on Amazon or on your device or app by going "Home", then clicking on "Docs" on the top menu.
You will also need an approved email address. This is the address the they system uses to send the document. You must enter an address in your Kindle account on Amazon and approve it before your device will accept the document. (You can simply use the email address you use to log into Amazon, but even then, you must approve it, first.)
If you'd like to sell and/or give away your PDF reports, eBooks, and other content using this Kindle Uploader plugin, check it out here.