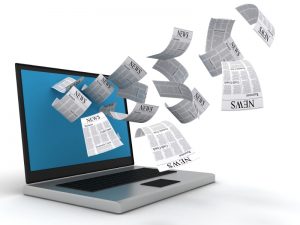 Using press releases to get the word out about you and your business will help you to maximize your online efforts quickly. If learning more about how to write a press release as you build your online business is of interest to you, download this Special Report on how to write a press release to find out:
How to leverage the power of press releases online
Why sending press releases regularly is so important
Choosing the right topics and events to share with the world in a press release
Which events will refer prospects to the products you're recommending
Why emotional, uplifting, and curiosity-arousing events are best
How to make money directly from your press releases
And much more…
To download this short report, right-click on the link below (ctrl-click on a Mac) and choose "Save As". (On some computers, it will say "Save Target As" or "Save Link As". These are all the same thing.)
Using Press Releases In Your Business
You can also send the report directly to your Kindle Reader or Kindle App.
Simply click on the button below and enter your Kindle address. (You can find it in your Kindle account on Amazon or on your device or app by going  "Home", then clicking on "Docs" on the top menu.
You will also need an approved email address. This is the address the they system uses to send the document. You must enter an address in your Kindle account on Amazon and approve it before your device will accept the document. (You can simply use the email address you use to log into Amazon, but even then, you must approve it, first.)
If you'd like to sell and/or give away your PDF reports, eBooks, and other content using this Kindle Uploader plugin, check it out here.