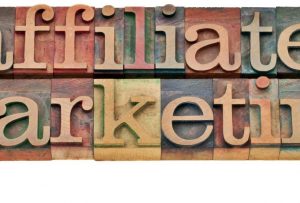 The first time my name appeared on an affiliate leaderboard I didn't even realize it until someone alerted me. The leaderboard is the list of top affiliates in any give affiliate contest. Usually the product creator will post the top five or ten affiliates, but sometimes they will list as many as twenty names if it is a big launch and many affiliates have come aboard to promote. In my case it was for Alex Mandossian's now legendary Teleseminar Secrets program, and I came in at number twelve in a sea of more than three hundred affiliates.
Now this was back in December of 2007, so I had only been an online entrepreneur for less than two years. Also, my list had just six hundred fifty-one names on it at that time, so the fact that I had placed at all on an affiliate leaderboard was big news. This quickly got the attention of Alex Mandossian, who then scheduled a call with me. When I told him precisely how many (or how few) people were on my list at that time he was dumbfounded. Alex then challenged me to double my list over the next thirty days, which I did by coming up with some creative marketing strategies.
These days I promote products in a variety of ways, making it possible for me to appear on not only one  affiliate leaderboard, but on multiple boards simultaneously. This has increased my income dramatically, as well as getting my name out to others who are creating products, services, and courses that might be a good fit for me to recommend to my community.
If you are just starting out, choose a few products to promote. Find out who is hosting an affiliate contest and work hard in order to get on their affiliate leaderboard, or at least get a mention as someone who has made a few sales. Over time this will increase your credibility as an affiliate marketer and an online entrepreneurs. People will also begin to contact you after seeing that you can make enough sales to rank on the leaderboard, and this may lead to valuable relationships over time as it has for me.
And once you have your own products, begin hosting your own affiliate contests. I did this when I first launched my Really Simple Podcasting training course and it was very helpful in attracting bigger name affiliates and generating buzz for my new course. I most certainly would not have made nearly as many sales if I hadn't done this, and seeing your name on someone's affiliate leaderboard is excellent motivation.
Only recommend what you have purchased, used, and benefited from in your own life or business. Even if the commission is less than what you typically earn, stay true to yourself by not allowing that to be a factor in your decision to promote. And connect with others on the leaderboard to see if they might want to promote your products as well. This is first and foremost a people business, and affiliate marketing allows you to do this in a way where everyone wins.
I'm Connie Ragen Green, online marketing strategist, bestselling author, and international speaker on the topics of entrepreneurship and inner game mind shifts. Let's connect to see how I may best serve you in the near future. And please be sure to check out my Really Simple Affiliate Marketing training course.  Affiliate marketing tips will help you to achieve the success you want and deserve. And be sure to pick up a copy of my bestselling book, Huge Profits with Affiliate Marketing: How to Build an Online Empire by Recommending What You Love.