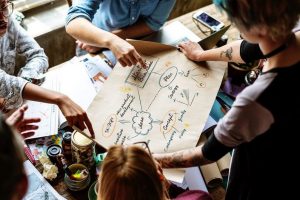 Repurposing your content is the way to save time and reach more prospects in different ways. With the Internet being the way it is, the idea of repurposing is crucial to saving you time as you build your online business. I will explain more of what I mean.
***Scroll to the bottom of this post to download your Special Report on "53 Ways to Repurpose Content"
Content creation is the act of writing articles, blog posts, forum comments, tweets on Twitter, short reports, autoresponder messages, and more. It would take forever if you started out fresh with everything you wrote. Repurposing allows you to begin with an idea and then turn that idea into many different messages, using a variety of mediums. The result is that your message can be delivered in different versions and formats to reach people who want to know more about what you are doing.
Be creative when you think about the different ways you can repurpose you content. You may have a PowerPoint presentation you used when you spoke at a seminar or conference. Turn that presentation into a video with a voiceover, and you have another format in which to publish your content. You can do this easily on YouTube or any of the video sites. You may also want to take a single article and turn it into a series of slides as a PowerPoint. The combination and possibilities are endless when you begin to think creatively.
Another form of repurposing is through your autoresponder sequence. Take an article or blog post you have written and break it down into two or three autoresponder messages to send to your list. We always assume that our prospects read everything we are writing, but this just is not possible. By repurposing our content into a variety of formats, especially in our email messages, we can have a better chance of getting our message out to the world.
I recommend writing what I refer to as a flagship post to your blog. This post may be five hundred words or more, much longer than what you typically would write. Now you will have content that represents you well on your niche topic, and you can break it down into blog posts you will post at a later date, articles you can submit to several different directories, autoresponder messages, tweets on Twitter, audio recordings, videos, and more.
Do not overlook press releases. You can use the free press release services to get your message out to the world by simply repurposing even more of your content. This is an additional way to get your message out to the world while building your online business.
Connie Ragen Green is an online marketing strategist and bestselling author working with people on six continents to build a lucrative business on the internet. Get started right away at Online Entrepreneur Blueprint and you'll be on your way to entrepreneurship.