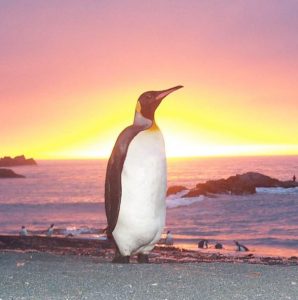 Developing self confidence is a topic that seems to be discussed primarily when we are dealing with children, but I believe it is crucial to adults, particularly those wanting to become online entrepreneurs. Those who are more confident and sure of what they can do are typically the ones who achieve the highest level of success. Being able to persevere, and feel like you are always at the top of your game, will affect everything you do.
Confidence is a trait I saw regularly in children entering Kindergarten. I taught for twenty years, so I was able to make a study of this as I spent time with children of various ages over the years. A Kindergartner enters school with a thirst for knowledge and a quest for the truth about the world around them. Within a month, that confidence can either be enhanced or shattered, depending upon the circumstances and situations they encounter, both at home and at school. By the time that same child entered the third grade, it was more likely than not that they had lost most of the self-confidence they had demonstrated just a few short years before.
I compare this to the feeling most of us have when we come online to start a business. We are wide-eyed and enthusiastic. We believe that success can be ours as soon as we figure out how to set up a few key things in our business. We have dreams of changing our life and being able to accomplish goals we had forgotten about from many years ago. Our imagination runs wild as we allow ourselves to dream.
Then we hit a stumbling block in the road. Perhaps it's the realization that the technology is more difficult than we had imagined.  It might be the writing that will be required. The marketing may seem like it is just too much for us to understand and implement. In my case, it was all of these things.
That's the point where we have to make a choice. Will we give up our dream and begin to tell ourselves that we just aren't smart enough or good enough to pursue this path? Do we honestly believe that others can do this better than we can? Or do we persevere, spending time each day to learn something new and implement it by taking action quickly?
My self confidence was at an all time low when I came online in 2006. I made great efforts to boost myself up and work on developing self confidence I knew I deserved. The primary source of what I learned during this time and going forward has been from motivational speaker Brian Tracy.
I have read and listened to almost everything Brian Tracy has created, and his words are ingrained in my memory. He says that everything required in order to run a multi-million dollar company is a learned skill, and that each of us is capable of learning these necessary skills. He also encourages us to improve just 1% each day, in every area of our lives where we seek improvement. I always remember this when I hit another stumbling block along the way. It was also from him that I gained the self confidence to become a public speaker.
What do you think? Are you working on developing self confidence to achieve your goals, and are you willing to do whatever it takes, each and every day, in order to move closer to where you want to be?
I'm bestselling author, marketing strategist, and entrepreneur Connie Ragen Green and I would love to connect further with you to help you to achieve your goals. If you are interested in learning how to optimize the syndication of your content, please take a look at my popular Syndication Optimization training course and consider coming aboard to increase your visibility, credibility, and profitability. I'm here to serve you!