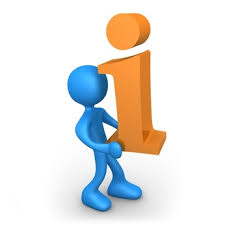 Create "Fast Information Products" Now
It took me a full year of thinking and planning to create my first information product. Most of this time was spent in thinking about what I couldn't do because of a variety of reasons. These included not feeling like I had anything worthwhile to offer, believing that many others knew much more about my topic than I did, and telling myself that no one would be interested in purchasing information from me. The planning and creation of my first product only took about three days.
Once I got over my fears and lack of confidence about product creation and entrepreneurship in general, that's when I really took off as a product creator and online marketer. It turned out that all I truly needed was a boost to my self confidence and then I realized that people were hungry for my information, knowledge, and experiences around many topics.
You can create what I refer to as "fast information products" by choosing your topic and jumping right in to decide what you will teach and share with others. This begins with your outline, where you make a list of what you will include in your info product as well as what you will exclude. This part of the product creation process is crucial to your success, as it is when we write a book or embark on any other journey for our life or business.
Once your outline is complete, begin preparing a written report for your product that can easily be turned into a PDF (portable document format) from within your word processing program. People prefer to have everything written out in this way so they can either print it out or refer to it later for reference.
Then add either an audio or video component to make sure the specifics of what you are teaching are explained and demonstrated in a clear and concise way. This will also add perceived value to what you are sharing in your information product. I would advise against creating an information product comprised of only audio or video training, as the written document is preferred by most people these days.
The final step is to write a short sales letter where you introduce yourself and your topic to your target audience. Include some bullet points listing exactly what you are teaching on your topic and  also tell readers what is included in the product. Don't forget to tell them what they are receiving so they will know if the material is written, audio, video, or a combination of two or three of these modalities.
I deliver all of my products using a membership site plugin called Wishlist Member. I was in a Mastermind with the creators of this WordPress plugin for several years and use Wishlist on more than forty of my sites.
You will find that creating fast information products is an excellent way to grow your inventory and build a lucrative online business. An example of one of these "fast information products" is one I created with Adrienne Dupree called Top WP Plugins for Business. It sells for only ten dollars and shares our top twenty WordPress plugins we use for our own businesses. Think of this as a low cost investment to learn the step by step process of how to set up and deliver fast information products to your target audience.
And download this training on "10 Ways to Create Fast Information Products" by Jimmy D. Brown to get started even more quickly.
I'm Connie Ragen Green and I've been an online entrepreneur since 2006. If you are ready to get started on your journey to multiple streams of online income, visit my site at Online Entrepreneur Blueprint and download your complimentary training to get started today.