Getting Started with Videoconferencing on YouTube and Zoom
If you are getting started with videoconferencing with either YouTube or Zoom to build and grow your online business, you can follow these steps:
Create a YouTube Channel: If you don't already have a YouTube channel, create one by signing in to YouTube with your Google account. Go to YouTube's homepage and click on the "Create" button located at the top-right corner. Follow the prompts to set up your channel.
Determine Your Videoconferencing Content: Decide on the type of videoconferencing content you want to create for your online business. It could be tutorials, product demonstrations, interviews, webinars, or any other relevant content that adds value to your target audience.
Plan Your Videoconferencing Setup: Prepare the necessary equipment and setup for your videoconferencing sessions. Ensure you have a reliable internet connection, a good quality webcam or camera, a microphone, and adequate lighting. Consider using a dedicated space that's quiet and free from distractions.
Choose Your Videoconferencing Software: Select a videoconferencing software that suits your needs. There are several options available, such as Zoom, Google Meet, Microsoft Teams, and Skype. Evaluate their features, pricing, and compatibility with YouTube livestreaming.
Schedule and Promote Your Videoconferencing Sessions: Plan your videoconferencing sessions in advance and create a schedule. Promote these sessions on your YouTube channel by creating trailers, teaser videos, or announcements. Leverage other social media platforms and your website to generate awareness and invite your audience to join.
Go Live on YouTube: Once you've scheduled your videoconferencing session and set up your equipment, you can go live on YouTube. Start your videoconferencing software, ensure it's configured to stream to YouTube, and initiate the live stream. Make sure to provide any necessary login details or access links to your participants.
Engage with Your Audience: During your videoconferencing sessions, actively engage with your audience. Encourage them to ask questions, provide feedback, and participate in the discussion. Monitor the chat or comment section to respond to queries or comments in real-time.
Save and Share Your Videoconferencing Recordings: Once the videoconferencing session is complete, YouTube automatically saves the livestream as a video on your channel. Review the recording, make any necessary edits, and optimize it for searchability. Share the recording on your channel, website, or social media platforms to reach a wider audience.
Analyze and Improve: Utilize YouTube's analytics to gain insights into the performance of your videoconferencing sessions. Track metrics like views, watch time, audience engagement, and demographic data. Analyze this information to refine your content strategy, improve future sessions, and cater to your audience's preferences.
Remember to always adhere to YouTube's community guidelines and copyright policies while creating and sharing your videoconferencing content. As you can see, getting started with videoconferencing is more simple than you may have thought.
Zoom Videoconferencing Steps…
You'll want to make sure that you learn the Zoom basics before you set up a meeting, because this way, you can work out any glitches or potential issues ahead of time. To get started using the platform, you'll go to the website and sign up for an account.
When you sign up for an account, use your work email address so that it's easier for people to find you. Also, fill out your profile – including your image. Your name and image will appear when you're in a Zoom meeting.
This is an important step because it allows others to know that you're in attendance and it also means that your profile picture will appear when you're speaking during an audio call.
If this is your first Zoom meeting, you'll want to install the software before you do anything else. It can take a few minutes, so don't wait until right before the scheduled meeting to log on.
To make sure that you know how to operate the meeting, you can take part in a test meeting prior to your meeting launch. You should familiarize yourself with the Zoom dashboard during this time.
When you install Zoom, you can set it up so that clicking on the Zoom link will automatically open any future meetings for you. This can be helpful, because otherwise, you'll end up giving Zoom permission to run on your computer every time it starts, and that's just an inconvenience.
Decide on a time for your meeting and make sure that you and all the participants are aware of their time zone. There are websites that will calculate your time zone into time zones across the world so every participant knows when to show up.
To have Zoom meeting, you'll either send a link to your Zoom room if you're the host or, you'll receive a link if someone else is hosting. This might happen if a client wants to chat with you and they set up a Zoom meeting.
As a participant, when you first enter the Zoom room, your microphone and camera may automatically turn on. More than one person has had an embarrassing incident due to this feature.
So only click the Zoom link when you're prepared to appear on camera or audio. However, you can turn off the camera and audio at any time during a Zoom meeting.
This is important if you want to mute yourself or if you want to turn a video call into an audio call.
If you're the Zoom host, the software will automatically password protect your meeting room. This feature prevents unauthorized users from dropping into your meeting without permission.
However, it's important that you make sure your participants have this password. So make sure you send this information when you send the meeting link. You can change that password because Zoom chooses a random one.
These random ones can sometimes be difficult to type in or remember. Try to choose a simple password, but not something too obvious like "meeting" because you may get uninvited participants.
One benefit of using Zoom is that people who are traveling can still call in and join the meeting using their smartphone. Once you've started the meeting, attendees will be shown in a waiting room.
You will have to manually approve each attendee. This is why it's important that your attendees sign up for a Zoom account with their name and profile picture. Then you can recognize them easily.
During a Zoom meeting, the host can mute all participants. This can be a valuable feature if you're doing a presentation or if some of the attendees are in busy environments with background noise.
If you'll be hosting a meeting with a lot of attendees, and you choose to mute everyone, some users will ask questions and make comments in the chat box. The chat can flow very quickly if you have many people responding.
For that reason, some people designate a second host who monitors these comments and answers them. The second host may also alert you to questions you've missed.
The basic free Zoom account for a host will allow you to have an unlimited number of meetings per month with up to 100 participants, but the meeting can only last for forty minutes, so keep that in mind.
What some Zoom hosts do is ask everyone to log off and log back in so they can continue the meeting if it needs to go longer than forty minutes. However, this can be disruptive and distracting, so if you plan to have longer meetings, consider getting a premium account.
With a premium account, you get a longer meeting time of up to 24 hours. Plus, you can have more attendees at once. Another perk with premium is that if Zoom is having trouble buffering or having connection issues, then premium accounts get priority.
The great thing about getting started with Zoom is once you have a basic knowledge of the software, you can use it for business purposes like sharing your screen with clients or members of your team.
Some people share their screen to demonstrate how to perform technical tasks, such as installing WordPress, creating graphics and more. Another reason people screenshare is to show information that can be difficult to communicate via audio only.
For example, you can screenshare a picture of the company's latest revenue report. Both hosts and attendees can screenshare. But the host can deny users the right to screenshare.
You may want to do that if you don't trust your attendee or if you know they have an inappropriate desk background. Anything that's screenshared while you're recording will be viewable in the final recording.
So keep this in mind if you plan to share your recording later. Now if you realize that you did share sensitive information in the video and you haven't posted it yet, you can use a video editing program to blur out the information you don't want seen. Save a fresh copy with the blur and upload that one to your file sharing site instead.
If you haven't used Zoom yet, you're ignoring a tool that can be valuable for the growth of your business. You can set it up quickly, easily manage it and use it to connect with clients, employees, vendors or anyone you communicate with for your business.
Zoom isn't the only video conferencing tool that people use, but it is one of the most well-known and versatile ones on the market. With a few simple steps, you can master this product and use it to grow your brand.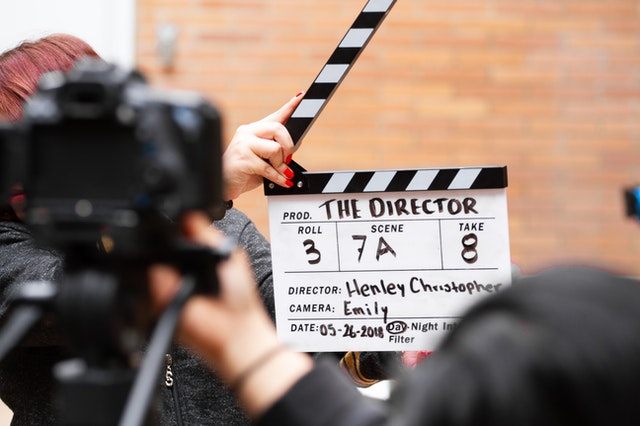 Differences Between Videoconferencing on Zoom and on YouTube
Getting started with videoconferencing on Zoom and streaming on YouTube serve different purposes and have distinct features. Here are some key differences between the two:
Functionality and Focus:
Zoom: Zoom is primarily designed for real-time videoconferencing and collaboration among participants. It offers features like screen sharing, virtual backgrounds, breakout rooms, whiteboarding, and more. Zoom emphasizes interactive communication and engagement among participants.
YouTube: YouTube, on the other hand, is a video-sharing platform where you can stream live video and host recorded videos for later viewing. While it supports live streaming and chat interaction, its primary focus is on broadcasting content to a wider audience and allowing viewers to engage through comments.
Accessibility and Discoverability:
Zoom: Zoom meetings are usually conducted with a limited number of participants who receive an invitation or meeting link. Access to Zoom meetings is typically restricted to invited participants, making it a more private and controlled environment.
YouTube: YouTube live streams are accessible to anyone with the link or who discovers it on the platform. YouTube provides greater discoverability and the potential to reach a larger audience, including subscribers and viewers who find your content through search or recommendations.
Monetization and Revenue:
Zoom: Zoom does not provide direct monetization options for videoconferencing sessions. It is primarily a paid service, and businesses typically pay for Zoom licenses based on the number of participants and features they require.
YouTube: YouTube offers various monetization options for content creators. Once you meet the eligibility criteria, such as having a certain number of subscribers and watch hours, you can join the YouTube Partner Program. This allows you to earn revenue through ads, channel memberships, Super Chat, and other monetization features.
Video Storage and Archiving:
Zoom: Zoom provides limited storage for recorded meetings, depending on your subscription plan. The recorded meetings are typically stored on Zoom's cloud servers and are accessible for a limited period. You may need to download and store them separately for long-term archiving.
YouTube: YouTube serves as a long-term storage solution for your livestreams and recorded videos. Once you finish streaming on YouTube, the video is automatically saved and can be accessed, shared, and rewatched indefinitely. YouTube offers a centralized platform for managing and organizing your video content.
Community and Engagement:
Zoom: Zoom emphasizes real-time interaction and collaboration among participants. It offers features like breakout rooms, screen sharing, chat, and reactions to enhance engagement during meetings. It is suitable for smaller, interactive group discussions.
YouTube: YouTube provides a platform for building a community of subscribers and viewers. While live streaming, viewers can engage through comments and live chat, but the interaction is typically one-way from the creator to the audience. YouTube offers a broader reach and the ability to build a dedicated audience over time.
It's worth noting that Zoom and YouTube can complement each other in certain scenarios. For example, you can use Zoom for interactive team meetings or webinars with a limited number of participants, and then repurpose and share the recorded sessions on YouTube for a wider audience to watch later. Getting started with videoconferencing is a wise step as you build and grow your business.
Additional Benefits to Getting Started with Videoconferencing for Your Business
Getting started with videoconferencing for your business can provide several additional benefits, including:
Improved Communication: Videoconferencing allows for face-to-face interaction, even when participants are located in different geographic locations. It enables real-time communication, which can lead to better understanding, collaboration, and building stronger relationships with clients, partners, and remote team members.
Cost Savings: Videoconferencing eliminates the need for travel expenses associated with in-person meetings. Businesses can save on transportation, accommodation, and meal costs, resulting in significant cost savings over time. It's an especially valuable benefit for businesses with remote teams or clients spread across different locations.
Increased Productivity: With videoconferencing, you can conduct meetings or conferences without the time and logistical constraints of physical gatherings. Participants can join from their own locations, reducing time spent on commuting or waiting for meeting rooms. This efficiency can lead to increased productivity and the ability to fit more meetings into a day. Getting started with videoconferencing has excellent possibilities!
Expanded Reach and Accessibility: Videoconferencing enables you to connect with a broader audience, whether it's potential customers, remote team members, or international clients. It breaks down geographical barriers and allows you to conduct meetings or training sessions with participants from different parts of the world, expanding your reach and accessibility.
Flexibility and Convenience: Videoconferencing offers flexibility in scheduling and attending meetings. Participants can join from their preferred location, eliminating the need for everyone to be in the same physical space. This convenience reduces scheduling conflicts and allows for better work-life balance, accommodating participants' diverse time zones and personal commitments.
Enhanced Collaboration: Videoconferencing platforms often provide features like screen sharing, virtual whiteboards, file sharing, and collaborative document editing. These tools facilitate real-time collaboration, allowing participants to work together on projects, brainstorm ideas, and share information seamlessly, regardless of their physical locations.
Efficient Training and Onboarding: Getting started with videoconferencing will be particularly useful for training sessions and onboarding new team members. It enables you to conduct interactive training programs, deliver presentations, share training materials, and answer questions in real-time. This remote training approach can save time and resources while ensuring consistent and scalable training across your organization.
Competitive Advantage: By embracing videoconferencing, your business can stay ahead of the curve and demonstrate adaptability to modern communication trends. It showcases your commitment to leveraging technology to enhance customer service, collaboration, and operational efficiency, giving you a competitive edge in the marketplace.
Overall, getting started with videoconferencing brings numerous benefits to businesses, fostering efficient communication, reducing costs, improving productivity, and enabling collaboration across borders. It's an essential tool for modern businesses seeking to connect with clients, partners, and team members in a dynamic and globalized world.
I'm author, publisher, and entrepreneur Connie Ragen Green and I would love to connect further with you. If  you have an interest in hosting video live streams, even if you're an introvert, to help you skyrocket your way to success, please check out my comprehensive training for beginners at Video Live Streaming for Introverts so you may get started right away.