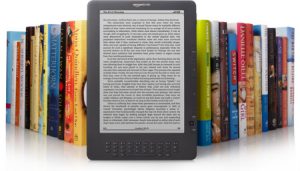 Becoming a Kindle bestseller on Amazon can be accomplished in about thirty minutes a day, if you are willing to focus on creating an online marketing platform for yourself.
I have now taken seven of my books to bestseller status on Amazon. This was purposeful on my part, and you can do the same thing if you're willing to spend about thirty minutes each day getting the word out about who you are and what you do. This is a training on how to become a Kindle bestseller that I highly recommend from having gone through it personally.
By creating an online marketing platform you will then have the unique opportunity to position yourself as an expert and the authority in your niche. The information I share here with you will enable you to build your credibility, increase your visibility, and create the platform necessary to market yourself and your books to your target audience.
The first step is to set up a hosted WordPress blog. Less than ten percent of Kindle authors are doing this, so right there you will be set apart from the other authors. Blogging changes the way you are perceived and enables you to leverage the power of the Internet to sell more books and other products.
Let's begin with a discussion on how to increase your credibility on the Internet.
How To Become A Kindle Bestseller With Credibility
Think about your Mission and Vision for what you are doing in your business. What exactly do you stand for? The answer to this and other questions will help you to become the 'go-to' person in your niche.
This is achieved by answering questions and solving problems for the people who come to you as their trusted advisor. Credibility builds when you:
Blog regularly – twice a week is optimal, especially during your first year online
 Use storytelling to get your message out to the world
 Begin hosting your own teleseminars and webinars to share your knowledge
Start reading and writing and talking about your topic every day
 Show the world that you care about your topic and the people in your community
Write short articles to submit to the directories
 Put together short reports based on your articles and blog posts
 Host teleseminars and webinars
 Send press releases about what you're doing
 Speak in front of groups to share your ideas and information and to have an exchange of ideas
 Tell everyone about your book!
Give away your book when you speak using Kindle Select
How To Become A Kindle Bestseller With Visibility
Increasing your visibility is all about getting your name and your content out to the world. Unlike credibility, where you are focusing on your target audience, visibility makes people say 'I see you everywhere!'
Listen to the questions people are asking about your niche topic. Be the person who answers these questions and provides valuable resources. Doing this regularly will help you to attract more of the right prospects and clients into your business.
You will be able to increase your visibility by:
Getting involved with a charity you believe in
Utilizing Social Media to extend your reach
 Interviewing others and requesting interviews
 Attending live events – both local and international
 Writing for a local publication
 Sending press releases
 Becoming active on forums
Syndicate your content with RSS, an Author Page on Amazon, and Networked Blogs on FB
Mention your book every chance you are able to!
Channels are also what I use to create a marketing platform for my books on Kindle. These include YouTube, Amazon's author page, iTunes, and my social media pages. Channels make it possible for me to distribute my content, establish credibility and reputation, and massively increase my visibility.
By sharing your lifestyle, values, knowledge, and opinions you can have an impact in the minds of your prospects around the world. A bestselling Kindle author is expected to have something to say on every aspect of their niche.
I like to recommend the strategy of cross-promoting on your channels. For instance, talk about your videos on YouTube during your podcast; mention you podcast on your Facebook page; and discuss the use of social media pages in your videos. And, above all else, mention your book everywhere!
Some more advanced strategies on how to become a Kindle bestseller include:
Building a list – it's alright if it's tiny to begin with
 Leveraging affiliate marketing by recommending what you love
 Creating a course around your book's content
 Creating related information products
 Giving away your book for five days every ninety days using the Kindle Select program
Focus on creating your online marketing platform, and this will result in you becoming a Kindle bestselling author. This brings you more clients, more opportunities, and massive profits, and it can be done in thirty minutes a day. I highly recommend this training on how to become a Kindle bestseller so you can get started today.