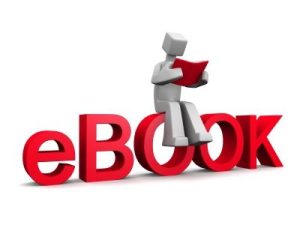 When I first started making money online in 2006, I was in the midst of completing an eBook on how to write an eBook. I kept adding to it, including information on article writing and marketing, blogging, and short reports. Then I realized that people also needed to know some basic technology before they could market and sell their eBook online, so I added that information as well.
Before I could complete this eBook, I began holding teleseminars regularly. I began to teach my listeners what I was writing about in the eBook, and soon after created my first info product – a teleseminar course with study guides. It was a four week course, and people were eager to sign up.
***Scroll to the bottom of this post to download your Special Report on "53 Ways to Repurpose Content"
Soon after I created another course on writing and marketing an eBook successfully. I was still selling my first course, so I now had two ways to make money online. What I really liked about the first course was that people were purchasing it while I slept, and enjoyed it as a home study course as much as they had online. As long as you keep the information current, you will be able to sell the course for years to come. If there are changes over time, you can simply add the updated information and make sure everyone who has purchased your product in the past has access to it.
I have now continued to use that original eBook, along with additional information on social networking sites like Twitter, Facebook, and LinkedIn, to create new courses for people to take. each course is unique, so that someone involved in one course will also want to take another one from me in the future. Take a look at the eBook you are writing and see if you can do the same thing with your valuable information.
Online entrepreneurship is a way to replace or supplement your income and work from wherever you are in world with an internet connection. I'm a former classroom teacher and real estate broker and residential appraiser who left it all behind to come online in 2006. Now I'm the author of more than twenty bestselling books, an international speaker on the topics of entrepreneurship and authorship, and an online marketing strategist for solopreneurs and corporations around the world. You can do the same thing if this is your goal.
I'm author, publisher, and entrepreneur Connie Ragen Green. Please take a look at the training from my friend and colleague Jim Edwards on how to write your eBook in as little as 7 days and build your online empire this month.