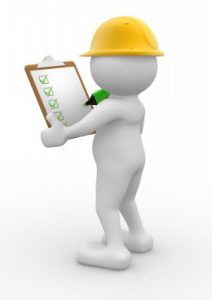 Once people join your list you have an even bigger goal; keep them on your list. Lest you think this to be a monumental task, know that you can learn effective list building strategies to not only keep people on your list but to turn them into raving fans who hang on your every written word. It just takes time, and with consistent practice your list can become the asset you want it to be. Here are the steps I recommend to everyone I work with when it comes to list building for retention and profit.
Get into the habit of emailing your list every day. Even if this seems like something you do not want to do, give it a try for a full month before making your decision to go back to the schedule you used previously. Remember that we all want to hear from the people we trust to help us to achieve our goals. Mailing daily can help to get you to this coveted position in your prospect's mind more readily. Of all the list building strategies I teach, this is the most important one.
Make sure to include at least one clickable link in each of your emails. This tells people right away that you are in business and serious about your niche topic. These links can lead to your blog posts, your products, affiliate products, resources, and other items of importance to them. As long as your links lead to something relevant you are good to go.
Ask people to reply to your email messages. This serves a couple of purposes. First, it helps to build a relationship between you and your prospect and to strengthen a relationship between you and your current clients. Next, it allows you to start and continue a conversation with them that can lead to other sales when you answer their questions and offer your advice and opinion. And finally, asking people to hit "reply" to your emails helps to ensure that your messages to them will seldom, if ever be marked as spam by their email provider.
Use your stories to find commonality with your list and to allow them a peek into your personal life. I share stories and my world travels, my life in two cities (the desert of Santa Clarita, California and the beach in Santa Barbara), my family living in Finland, my pets, and my work with non-profits and other charities. Storytelling is one of those list building strategies that will never go out of style.
By now you can see that keeping people on your list is something that is doable. List building strategies are an important part of your ongoing business and these four steps will get you there. Emailing every day, including clickable links within each email, asking people to reply to you, and telling personal stories are effective list building strategies for your business and will lead to list retention and profits. All of this and more is included in great detail in my Really Simple List Building training program.
I'm Connie Ragen Green and I work with new online entrepreneurs to help them get into profit as quickly as possible. Download your Online Entrepreneur Blueprint and get started right away.