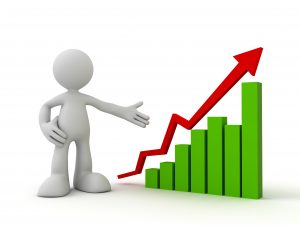 Positioning yourself as an expert and a trusted advisor in your niche market is a worthwhile goal. I started doing this when I came online in 2006, and here are some ways you can do the same thing.
Sharing relevant and timely content with your community is an excellent way to begin. This way you have introduced yourself to them as a resource, rather than a vendor. This content can be free sites and materials that are readily available online, even though it may take some digging to find it. It can also be PLR (private label rights) content from sources that provide high quality on a consistent basis.
Once you begin positioning yourself as an expert, advisor, and counselor of your clients in your area of expertise, you will know the specific the outcome your products and services, as well as affiliate offers produce for their lives. Let people know who these products are for…and who they're not for. Maintaining an authentic voice becomes a magnet in your market. You'll attract the right customers and clients while repelling those who shouldn't do business with you anyway.
In my online business I focus on new entrepreneurs who are serious about building a solid, long-term income online.  If someone comes to me who is only looking for a 'get rich quick' scheme they see very quickly that I am not the right fit for them. I prefer people who value the relationships we are building to grow our businesses surely and steadily.
The pieces of the puzzle are simple enough; choose a niche that makes sense for you, your background, your experiences, and your interests. Set up a site where you can let people know who you are, what you do, and how you can help them to achieve their goals. Offer them a report or audio recording to get to know you a little better. Stay connected and build the relationship with them through email messages, social media, and regular teleseminars and webinars.
You won't earn any money until someone actually purchases something, so you also need to know how to find and tap into bulls-eye buyers.  Having a ton of freebie seekers on your list won't do you any good.  Sure, maybe you get people to open your emails and click on your links, but if you're not attracting buyers with money to spend to your list, then you're out of luck.
How do you accomplish this?
What about staying on track and getting things done? As an entrepreneur working online today, it's not a lack of opportunity that holds you back.  Instead, there are so many opportunities that you can't figure out where to focus your attention because of all the available options. This causes BSO syndrome (Bright Shiny Object).  You bounce from idea to idea and traffic source to traffic source and product to product.
The solution is creating a clear entrepreneurial vision.
When you're focused on where you're going, it becomes much easier to just say NO to everything that takes you off that path.
Next month – April – I begin my fourth annual Productivity Challenge. I'm not going to link to previous ones here; instead I want you to think about what you would like to achieve during the next thirty days. Where will you be then? What will you have had to do in order to get there? What questions do you have about the upcoming Productivity Challenge? What could I do to make this the most transformational month you've ever had in your business?