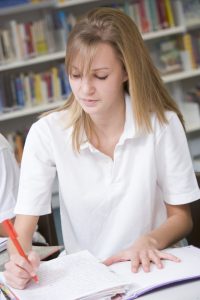 You don't have to be a publicist to think about the effects of publicity and press releases in your online business. Whether you are an author, entrepreneur, speaker, or a combination of these, there are many ways to increase your marketing exponentially through the use of publicity to build your business.
Think Like A Journalist
This requires objective thinking in that you want to always put the interests of your target audience before your own. Journalists strive to bring information to their readers that they will care about, and you can help yourself by seeing it through their eyes. This will give you much greater access to both online and offline media in a way that will surpass your expectations.
Leverage the Power of Google Alerts
It just isn't possible for you to follow every thread of discussion related to your topic, or to know exactly where and when it's being covered, but you do need to stay up on all of this. Google Alerts is the answer to this dilemma. Google Alerts is a great way to know when and where your topic is being discussed or featured. You will also see who's getting quoted and which media is covering your industry.
Start by setting a Google Alert for your name, and use quotation marks to keep from receiving information that is not relevant. Example: "connie ragen green"
Expand Your Thinking to Other Markets
When it comes to promoting yourself and your business you'd be surprised how much difference it will make when you reach out to other audiences. I first did this during 2012 when I began speaking to groups of authors instead of staying focused on the Internet marketing niche. The importance of creativity when you're pitching cannot be overstated and sometimes to be creative, you have to look through your world using a different lens. By digging outside of your market, you'll be able to gain access to information that could affect your message over the long-term, or perhaps give your brain enough juice and insight to bring a new set of ideas that will create some great pitches.
Think Locally
Many times we tend to overlook local media because it's not as glamorous as national media. While that may indeed be true, remember that there is gold right in your own backyard. We love local campaigns and local media loves their regional "celebrities." If you haven't done a local outreach you should. Additionally, network with local media by going to media events like Press Clubs (which anyone can register for). You never know where this will lead you.
Relationship Marketing Rules!
Once you start getting media, remember that staying in touch with the person who interviewed you is important. You can find them on LinkedIn, thank them for the story they did on you by sending hand written card, and then stay in touch regularly throughout the year. Look for a way to comment on a story they did or send them a copy of your latest book. If you can become a reliable media source for someone, you'll likely always be top of mind with them, even when they move on.
Building relationships with the media may take a while, but if done effectively, these relationships can grow and flourish throughout your lifetime. Learn the rules of how everything works, and the media may just beat a path to your door.
Publicity and Press Releases
Be sure to click on 'Short Reports' on my toolbar and download your copy of my report on 'How to Write a Press Release'.