Relationship Marketing Makes All the Difference
Early on in my journey as an online entrepreneur, I learned the value of relationship marketing. As an introvert, I could see the benefit of leveraging the power of the internet to connect with others. Once I started my blog, I knew that this would be the fastest, easiest, and least intrusive way to spend time with people I wanted to call my friends and colleagues.
First, let's define relationship marketing. When related to sales, relationship marketing is a strategy of Customer Relationship Management (CRM) that focuses on customer and client retention, satisfaction, and lifetime customer value. When we're talking about networking and building a community of like-minded individuals, I think of relationship marketing as a method of making friends, connecting with colleagues, and creating an overall more joyous and satisfying business, both online and in person.
I've discovered that connecting with bloggers would allow me to grow my business more quickly. Also, bloggers will send you traffic that will grow your business exponentially and naturally increase your sales. Let's look at this more closely…
Ways Other Bloggers Will Send You Traffic
There's no shortage of advice out there on how to grow your blog. But if you're looking for concrete, actionable ways to get more traffic from other bloggers, you're in luck. Here are some proven strategies to get other bloggers to send you some of their hard-earned traffic, and it's all based on relationship marketing at its core:
1. Find and connect with other bloggers in your niche
This one should be a no-brainer. If you want other bloggers in your niche to give you a boost, you need to connect with them and let them know you exist. The best way to do this is to comment on their blog posts, share their articles on social media, and generally engage with their content.
But don't stop there. You should also reach out to them directly and let them know you're a fan of their work. A quick email or social media message can go a long way here.
2. Write guest posts for other blogs
If you want to get your name and your blog in front of a new audience, guest posting is a great way to do it. When you write a guest post, you're essentially getting free advertising on another blog. And if you do it right, you can send a lot of traffic back to your own site.
Just be sure to choose blogs that are relevant to your niche and that have a sizeable audience. Otherwise, you're just wasting your time.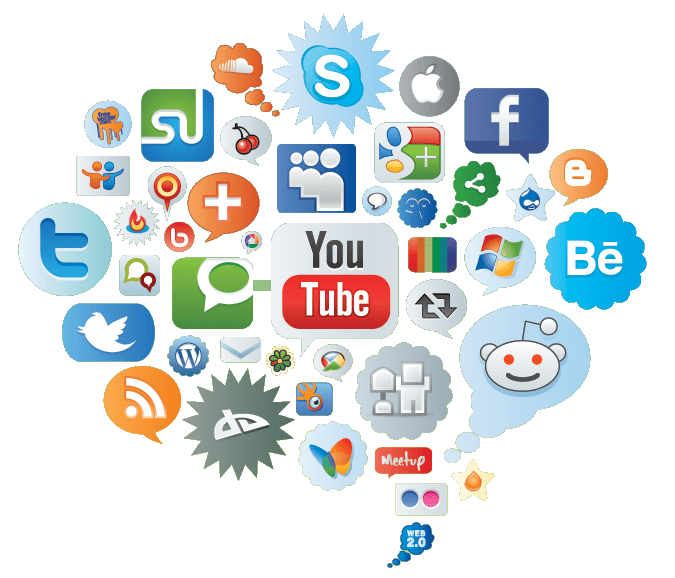 3. Leverage social media
Social media is a powerful tool that can help you reach a whole new audience. And it's not just about promoting your own content. When you share other people's content, they're more likely to return the favor. So make sure you're actively sharing other bloggers' content on social media, as well as your own.
4. Participate in link rounds ups and listicles

Link roundups and listicles are posts where bloggers curate a list of interesting articles or resources on a specific topic. If you can get your article featured in one of these roundups, you'll get a nice boost of traffic from all the other bloggers who feature it.
To find these opportunities, just Google "[your niche] link roundup" and see what comes up. You can also search for specific bloggers who do regular roundups and pitch them your article. But remember that relationship marketing will always be the fastest way to be included in someone else's listicle.
5. Give shoutouts and testimonials
If you've been helped by another blogger's work, don't be afraid to let them know about it. A quick shoutout or testimonial can go a long way. And as an added bonus, these types of messages are often reciprocated. So if you give one, there's a good chance you'll get one back.
6. Collaborate on projects
Collaborating with other bloggers is a great way to get exposure to their audience while also building relationships with other influencers in your niche.
There are a few different ways you can collaborate with other bloggers. You could guest post on each other's sites, co-host a webinar or podcast, or even write a collaborative blog post or eBook.
7. Sponsored posts and giveaways
This is probably the most direct way to get other bloggers to send you traffic. If you're willing to pay for it, you can usually get pretty good placement on popular blogs in your niche.
And if you're looking for an even bigger boost, you could always try running a sponsored giveaway on another blog. This can be a great way to get a ton of exposure and traffic in a short period of time.
So there you have it: some foolproof ways to get more traffic from other bloggers. Just implement one or two of these strategies and you should see a nice uptick in traffic in no time.
Relationship Marketing vs. Transactional Marketing
I've written and spoken at length about the importance of making sure every action you take in your business in relational rather than transactional.
Transactional marketing can be broken down into a structure called the four P's: product, pricing, placement, and promotion. Naturally, a product is self-explanatory. Pricing means reaching an asking price that fits the ideal medium between attractive to customers and profitable to the business. Placement means establishing the right distribution for the product, and promotion means creating enough visibility for the placement to earn sales.
The focus of transactional marketing is on making the sale. Once the sale has been made, no more needs to be done for the buying customer, apart from any obligatory customer service issues that may occur.
Relationship marketing postpones immediate sales in favor of seeking to build natural connections with customers. This takes many forms and is easy to see online. An example is sharing helpful content as a free giveaway and then communicating via email with the people who find it relevant, having honest discussions that rarely lead toward an actual sales pitch.
While transactional marketing sends the message "we have something you want," relationship marketing says "we're here for you."
When people become too used to selling, they are resistant to traditional advertising. Taking a more emotional and personal approach first is refreshing, and can melt through those barriers.
Blogging to Build Relationships and Make More Sales
Your blog is your personal venue for taking a stand for what you think and believe. I encourage you to reach out to others who share similar, or opposing viewpoints and start a virtual conversation with your written words.
I'm bestselling USA Today and Wall Street Journal author, publisher, and entrepreneur Connie Ragen Green and my goal is to connect with you if you have more than just a passing interest in getting started with an online business. I recently released Really Simple SEO Tips and Keywords for Beginners and this is an excellent place to begin. Please take a look while it's still at its introductory pricing.