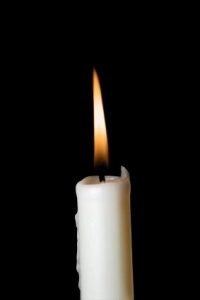 Today I am deeply saddened by the events that unfolded at the elementary school in Newtown, Connecticut. A school tragedy affects us all. I am a mother, a grandmother, a former classroom teacher of twenty years, and a human being. To think that I would not be deeply affected by this tragedy is to not know or understand me at all. No one will ever be the same after knowing what happened on that fateful day just ten days before Christmas.
All of my years of teaching were spent in the inner city of Los Angeles. During that time the four schools I taught at were placed on lockdown more than fifty times. Lockdown is the term that is used when there is violent and criminal activity at or near your school and the police department and other government agencies alert the school to the danger.
During the lockdown no one is allowed to enter or leave the campus except for the police, SWAT team members, and other officials and law enforcement agents. Those already at the school may not leave the room or building they are in, and anyone outside in an open area must run to the closest building before the doors are locked. While inside of the classroom the teachers close the windows, pull the shades, turn off the lights, and sit on the floor with their students until it is over. The longest lockdown I was ever a part of happened in February of 2007 less than a mile from my school. This lasted for more than three hours, and during that time my class and I forged a bond that will never break. More than 300 law enforcement officers were involved, and the gunmen fired approximately 1,100 rounds of ammunition. You may read about this incident here.
When I heard the accounts of what the teachers had done during this incident in Connecticut all of the memories came flooding back to me. It was no surprise to hear how the teachers had taken their children into tiny bathrooms, into dimly lit areas, and other safe areas to shield them from harm. As a teacher, you become a part of a child's life and they are like one of your own children for as long as you know them. You find yourself standing up for them when they are ridiculed, and cheering for them when they are acknowledged. You act as adult role model, impartial listener, and a stable force in their lives, and also as someone who will guide them through their lessons during the year they are in your class. Over the years I protected students from abusive family members, bullies, gangs, and random attacks of violence. The relationship is like no other as you get to know them in a more personal way over the time they are in your life.
Over the years I lost several students. One died from leukemia just days before his eleventh birthday. Another was killed in a tragic car accident. Two were gunned down by gang members in front of parents, siblings, and friends. Their names and faces are etched in my memory forever, yet I do not speak of them often, even with family or close friends. It just hurts too much, although a number of years have passed. Loving, and then losing, a child can bring you to your knees.
The last week of school before the holiday break is supposed to be filled with hope, joy, dreams, and excitement. It is a time when everyone can let their hair down for a few days and focus on the reason for the season instead of reading, writing, and arithmetic. My students were from immigrant families and sometimes in the United States for the very first year, so this was a time for them to experience the holidays in a joyous way while learning new customs and traditions.
My thoughts and prayers will be with this entire town during this holiday season. I have close friends in Westport, Connecticut, a town just twenty miles south of Newtown. They have four children, all of whom are in elementary school. They are still too shocked and numb to speak to anyone outside of their immediate family about what has happened, so close to their own community.
This incident angers me on a level I am at a loss to explain. It makes me want to do something to help, but it is too soon for me to begin because my heart is aching so much with the pain and the sorrow of what has happened. I believe that the best way to combat evil in the world is with love, kindness, and hope. Please join me in sending positive thoughts, white light, and love to all of the people in Newtown, and to children around the world.