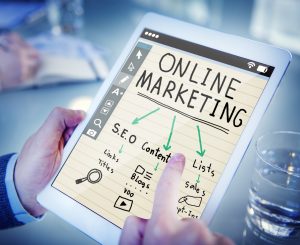 Signing Prospects Up to Your List is an Art Form Worth Perfecting

I have become an observer of human behavior, namely my own. When I visit someone's blog or website for the first time I wait to see if I am compelled to join their list. Most of the time I am not. I read what I came to see and then click to leave their site – forever. Signing up prospects as a part of list building is more of an art than a science, I've discovered.
One of the best ways to convince someone to sign up to your list is when you share good content that turns them into a fan from the very beginning. It's human nature for people to flock to those who serve their needs, and a blog allows you to step up and serve an audience that's hungry for solutions that can improve their lives.
Make Signing Up to Your List Easy and Memorable
Some consumers who aren't marketers don't know how to get on someone's list. They don't even know there is such a thing, so don't blindly assume they'll spot your opt in form and hand over their name and email address.
You want to make the process easy and exciting. First, make sure you place your sign up form in more than just your sidebar. That's one place it should be, but it can also be at the bottom of every blog post as well as on a landing page where you have a specific free gift offer on your blog or elsewhere. Signing up prospects must become second nature to you with everything you do.
Don't make the mistake of just saying, "sign up for notifications." Do you know anyone who enjoys getting more email notifications? It's not very enticing. Instead, come up with a free gift they can have in exchange. Instead, use the phrasing "Claim Your Special Report on X" to fully engage them from the very beginning.
It might be a report like this one, a 7-day email series of tips, or access to the first module of your new course. As long as it's useful and displays a snapshot of what it's like to be your subscriber, that's something to use as an enticement. Here is an almost unlimited inventory of private label rights (PLR) content you may access at zero cost from people I know and trust to create your giveaways on a variety of topics.
Make sure you always remind people to get signed up, too. If you have an opt in form at the top of your sidebar and they scroll down, absorbed in your blog post, they might click out when they get to the end unless you remind them to "Sign up for your free report."
Remember, once they sign up, they're going to get their welcome email from you. That's a great time to wow them. Give them another freebie they didn't expect, or a tip or something that makes them at ease with the fact that they just handed over their contact information. Also, share your own or an affiliate product that is relevant to your topic to let them know you are in business! List building and signing up prospects is an art, not a science and requires you to engage your visitors on a regular basis. Reach out to them with your words, your voice, and your image to ensure they think of you as a three dimensional person instead of just another email in their inbox. Relationship marketing makes all the difference and is a valuable use of your time.
I'm author, publisher, and entrepreneur Connie Ragen Green and would love to connect with you. If you are new to the world of online entrepreneurship please check out my comprehensive training on how to set up Funnels That Click and learn how to gain an unfair advantage when it comes to building a lucrative online business.