Strategies for Winning Affiliate Contests
Affiliate marketing is a popular way of earning an income online. It involves promoting someone else's products or services, and in return, you get rewarded with commissions. It's a great way to add an additional income stream to what you're already doing. Here are my thoughts, based on many years of experience, on winning affiliate contests.
I was a beginner affiliate marketer when I came online in 2006. I had what I believed was an extremely small list of just over a hundred people and that it was too small to see any real results when it came to affiliate marketing.
I quickly learned the size of my list wasn't what mattered. It was about whether or not she was making recommendations for services, products, tools (and more) that were a good fit for her audience, along with building a relationship with the people on my list.
With a bit of trial and error and reaching out to my community I found what they were interested in, and the results were increased affiliate commissions. So, I decided to jump at the chance to participate in an upcoming affiliate contest, thinking there was no way I could win with such a small list. Except that I did end up winning! The prize was an iPad and I was thrilled.
Maybe you think your list is too small to win an affiliate contest. But I've explained that it's not about the size of the list. Instead, it's about all the other things that go into it.  Whether you're thinking about joining your first, tenth, or more, affiliate competition, here are 10 strategies for winning affiliate contests.
1. Make Sure the Product Is a Good Fit for Your Community.
It's great that you're excited to participate in a competition but even the most exciting competition won't be a win if the product isn't a clear fit for your community. It should be relevant, provide value to your followers, and offer something they need or want.
If the product appeals to your target audience, you will have more success in terms of conversions and sales – which is exactly what you want when trying to win an affiliate competition. In fact, this may be the best of the strategies for winning affiliate contests I'm sharing with you here.
It's also important to make sure the product (and the competition) is being provided by someone you know and trust. This is you and your business reputation – your list trusts you and the recommendations you make.
A well-known coach used to make it known that she would never promote something she wouldn't be willing to share with her sister. That established a lot of trust with her community and knowing she wouldn't promote something just for the sake of some commissions.
2. Look For a Seller with Excellent Affiliate Tools But Be Prepared to Create Your Own to Stand Out.
Affiliate program owners know that the easiest way to get affiliates to take action is to make it easy for them to do so. This means having promotional materials available for them to grab and use. And they know that running an affiliate competition will for sure require them to have that content readily available for affiliates.
While it's great to have those email swipes, social blurbs, and promotional graphics (if provided – not all programs have graphics) to use it's important to remember that all affiliates have access to them and will be using the same content. (You've probably even noticed this when you get several different emails from people and the copy sounds the same.)
That doesn't mean you shouldn't use it, though. Just spend a bit of time tweaking it to make it more personable so it will resonate with your audience. But if you really want to stand out and step up your game, create some of your own promotional materials to use!
3. Plan ahead… Well Ahead!

The sooner you know about an affiliate competition, the better so you can plan the promotional space for it. This isn't something you have control over, but most affiliate competitions are shared at least a few weeks in advance, if not sooner.
The sooner you know about it, you'll be able to block that space off in your calendar and start planning how you want to promote – emails? Social media? (we'll talk more about this in a later strategy.) – as well as how many promotions you want to do.
4. Winning is About Being 100% Committed!
It probably goes without saying but you can't go into an affiliate competition haphazardly. It's going to require time, dedication, a positive attitude, and most of all your willingness to be 100% committed to following through from the start of the competition to the end of it.
5. Bring ALL the Energy.
An enthusiastic promotion of the product can make a huge difference in how well you do in the competition. You need to be able to create excitement for your followers and really get them enthusiastic about the product you are trying to promote. My mentor, Brendon Burchard tells us to 'Bring the Joy!' but also emphasizes that we must bring the energy as well.
People like to buy things that they can feel passionate about, so generating that excitement is essential if you want your campaign to succeed. That energy will drive sales and could even make you the winner of the competition!
6. Offer a Bonus.
Having a complimentary bonus for people who buy through your link is an excellent way to boost sales! Make it look awesome and easy to claim. Giving people something extra when they make the decision to buy through your link will make them feel appreciated and valued as customers. It will also incentivize them to continue purchasing through your affiliate links in the future since they know that you are offering extra perks just for them.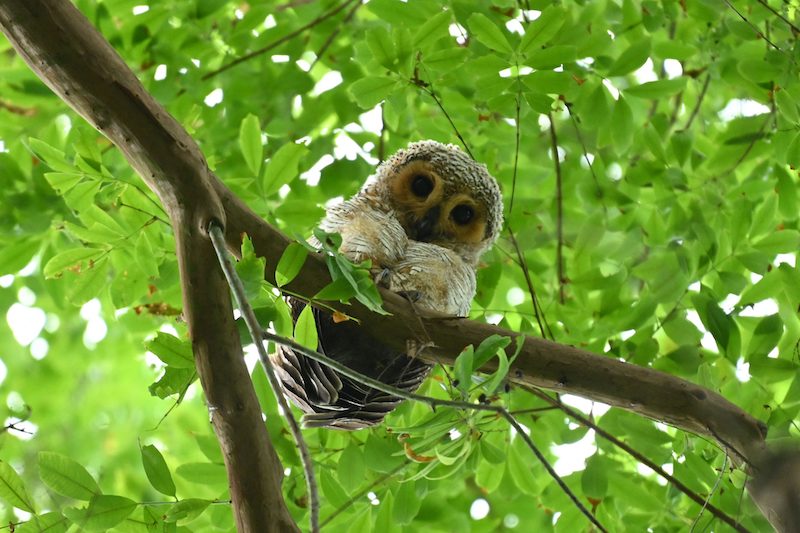 7. Have a Full, Well Thought Out Promotional Plan.
A promotional plan will help you maximize your efforts and reach as many people as possible. This can involve emails and social media posts which are the quickest and easiest ways to promote. But there are other avenues you can use too like hosting webinars or livestream chats or Q&As.
Let's look at each of these promotional avenues:
Email – you will want to send multiple emails during the competition. Some people say a person needs to hear about an offer 3 times before they decide to buy (and others say it's 7 times!). If you're going to email daily and worry it'll annoy people, depending on what email marketing software you're using, you can set up a way for people to opt-out of those daily promotional emails.
Social Media – there are so many different things you can do with social media, depending on what platform you're using. While a text promotion with an image can be useful, why not try creating a short (60 seconds or less) video that highlights the thing you're promoting. And keep in mind, on social media you can't just post once and think that will be enough. Social media moves so quickly you'll probably want to post more than once a day to maximize your efforts.
Q&As – by offering Q&A sessions throughout the affiliate competition, you can help build trust with potential buyers while also giving yourself a better chance at success by answering any questions people may have. This is also a great way to increase interest in what you're promoting.
Webinar/Livestream Chats – this is another great way to increase interest in what you're promoting. The fun thing about webinars or livestreams is that people can interact with you in real time. This is the perfect time to show how the product works (if it's software or something like that), maybe give a sneak peek inside the course training, etc.
Another promotional avenue you could use, if it makes sense, is to write a blog post about what you're promoting. This is an excellent way to keep the sales going even after the affiliate competition is over… as long as the item is evergreen and will be available and relevant for a long time to come.
All in all, the main thing to remember is that with a well-thought-out promotional plan in place, it can really help boost your sales.
8. When It's Important Enough, Send One on One, Personal Notes to People You Know It's an Excellent Fit For.
This probably doesn't need to be said but I'll say it anyway – do not spam people by hopping on Facebook, for example, and sending a bunch of messenger messages to everybody on your friends list. That's a big no-no 😉
Having said that, it's okay to reach out to people you know that this product would be a great fit for. For example, if you have a coaching client you've been working with, and you know this product is just the solution they've been looking for, let them know! Or if you know of a business friend who's been asking about a tool that will help them solve a specific issue and this product will do that, then reach out to let them know!
This is certainly more time consuming than sending a 'generic' email to your entire list, or a social blurb to all your followers, but could be well worth the effort if it leads to winning the competition!
9. Do Send 'It's Wrapping Up' Emails on the Final Day.
Don't get lax with your promotion efforts just because it's the last day. In fact, sending out last day email promotions can be a powerful way to maximize your chances of success.
Don't forget to include details about your special bonus (if you're including one – you are, aren't you?!) for people who purchase through your link. Let them know how easy it is to claim the special offer.
Make sure to include a clear call-to-action that encourages them to act before the competition ends and provide plenty of information about what benefits they can expect when they purchase.
How many wrapping up emails should you send? There's no one size fits all answer here, but it's quite common to send one the morning of the last day as well as a few hours before the promotion ends.
10. Tell Your People You're Competing in a Competition.
Getting your community on board with the fact that you're competing in an affiliate competition can help your success.
Help capture their excitement and enthusiasm by not just telling them you're participating but why you are participating. Let them know what the benefits (of the product/service/etc. you're promoting) are and how it could help them. A loyal community will more than likely get excited for you and want to do what they can to help you win!
There you have it, 10 strategies for winning affiliate marketing contests that can help you increase your chances. Some of these strategies may take more time and energy than others, but each of them will help you stand out above the competition.
I Invite You to Download My Case Study on How I Started and Continue to Use These Strategies for Winning Affiliate Contests for Only $1 When You Use Code: CONTEST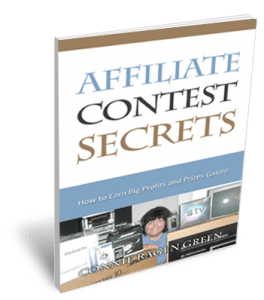 I'm bestselling Wall Street Journal and USA Today author, marketing strategist, and entrepreneur Connie Ragen Green and I would love to connect further with you to help you to achieve your goals. If you are interested in learning how to optimize the syndication of your content, please take a look at my popular Syndication Optimization training course and consider coming aboard to increase your visibility, credibility, and profitability.