5 Ways to Earn Money With Your Email List
As soon as you begin learning about launching a career as an online marketer, you will hear a common phrase: the money is in the list. Many people struggle to understand how to build a list, but even those who are capable of doing that sometimes don't know how to turn a profit from the number of subscribers they have signed up.
There are many different ways you can earn money from your list, but five specific methods stand out among all others. The most important thing you have to do in order to profit from your subscribers is build trust with him.
No one is going to spend money with you or even click on a link that you share unless they feel that you are the type of leader who provides value to them and is someone whose word they can trust. The "money is in the list" concept requires you to serve your prospects in a way that enables them to feel comfortable with what you are sharing in your email messages.
With that guideline as your foundation, you will be able to consistently earn money from the emails you sent out to your list. The key is to provide a healthy mix of value and marketing, so that your recommendations are recognized as something worth listening to.
Promote Affiliate Products
Perhaps the easiest and most common form of earning money from your list is that of affiliate marketing. In order to use this method, you don't need your own website or products.
You can hit the ground running and start earning on day one. In order to make money with affiliate marketing, you have to understand exactly what the needs of your subscribers are.
It helps to occasionally survey them so that you know exactly where they are struggling or what pain points they are dealing with before researching products to review. To maximize your affiliate earnings, you will want to look for digital info product courses that have a higher commission rate and price point.
These are often priced at or above $29-$49, compared to a paperback book on Amazon that might sell for $7.99. There are two different ways you can promote products with your affiliate link to your email list.
The first is by using a teaser email that piques the curiosity of the reader and sends them straight to the product or to your blog to learn more. There, they encounter an in-depth review with your affiliate hyperlink.
The second method is by sending the entire review in a detailed manner directly to their email inbox. Some marketers worry about the length of an email, but every time you are sending a buyer to your blog instead of to the product itself, you are inserting an extra step that may prevent you from converting them into a sale.
It's okay to send the entire review via email, and you can even embed a video if you want to have a different media format or a hybrid review for your readers. If you are doing nothing but sending hyped up, spammy emails that don't give them any information, but direct them to whatever product just launched without any consideration of its quality, you will be engaging in poor email marketing habits that will sabotage your earnings.
You can also promote tangible products to your email subscribers. However, you have to be careful to abide by the rules of whatever platform you are promoting. For example, Amazon does not want you emailing your affiliate link out.
In this case, you could email your list about a new product you've reviewed on your blog and direct them to your product review post, which contains your affiliate link and plenty of details about the item.
NOTE: Take a look at my complimentary "Affiliate Marketing Challenge: 10 Days to Profit" for more details and ideas related to the money is in the list strategy.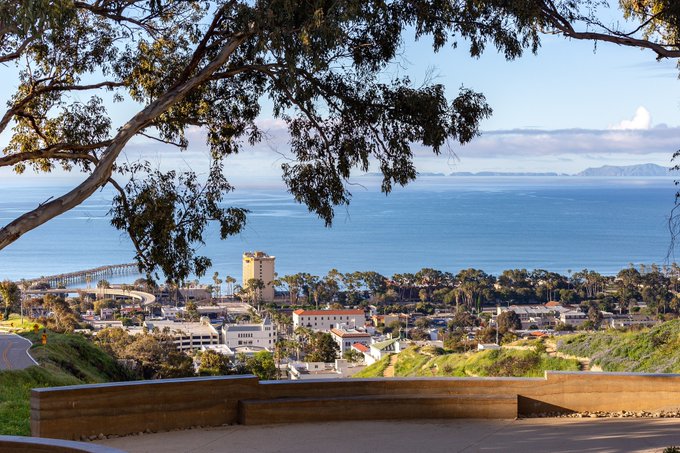 Sell Information Products to Them
The people who signed up to your list did so because they felt enough trust in you to hand over their contact details. This is a big step for many people who don't want to hand out their name and email information to strangers.
Because you have already crossed that threshold with them, you have an easier ability to convert them into a sale. Even if you don't want to create full info product launches, you can create products that you can sell directly to your subscribers.
If you do want to have a launch, then emailing your list when it goes live will give you a nice bump in sales so that you have a better shot at getting your product on the platform's bestsellers list.
Because you have access to these people, you have the ability to tailor your info products directly to their needs. This already came in handy in the previous section when figuring out what affiliate products to promote, but it also works well for you in terms of creating your own products.
You will be able to spot patterns of topics that your list requests. You might want to create a survey using a platform like Survey Monkey and add the link to the survey in your welcome email for new subscribers.
In the survey, you can give them multiple choice options or the ability to write their own comment and request topics for you to help them with. Doing this doesn't show weakness as if you don't have ideas, but it does show that you care about the new subscriber and whatever they need the most help with.
Whenever you do listen to their concerns and create a new product, make sure you let your subscribers know that it was done based on a request from one of their peers. This helps people feel more comfortable coming to you to ask advice.
Instead of seeing this as a burden, which many marketers do, you can approach it as an opportunity to create products you know will sell well with your list. Keep in mind that your products don't have to be all-encompassing.
In fact, you can create an entire line of micro products that are not priced as high as an all-inclusive one. That way, people can pick and choose which products they need based on their own struggles.
For example, under the umbrella of online marketing, some people may not need help with building a list, product creation or blogging, while others may need a lot of help with those topics.
Send Them to Ad Heavy Blog Posts
If you have a blog of your own, you will be working to create content that you hope will rise to the top of the search engine results pages (SERPs). However, as you build your list, you can also send your subscribers links to your newest blog post so that they can receive the value you have promised them.
Besides placing affiliate hyperlinks into the text, or promoting your own products, you can also sign up to display ads strategically on your site where you will earn money whenever someone clicks on them.
There are different ad programs that you can sign up for. One of the most popular ones is Google AdSense. With this program, all you need is a Google account and your own website.
From that point, you can insert a small bit of code (that they will walk you through the placement of) on your website. Once it's in place, they will begin showing ads on your site that are in line with the same type of content on your blog.
For example, if your niche is cooking, then the ads they display will be for cooking products. Other marketers have paid for their ads to show up on relevant websites all around the Internet.
The more content you create for your blog, the more likely you'll earn more from your ad revenue. This is a strategy that doesn't even seem as if you are selling to your subscribers.
All they know is that you have contacted them with a link to a valuable post where you are sharing tips or advice to them for free. The fact that they happen to see an ad that catches their eye does not feel spammy or intrusive.
You still have control over what types of ads are shown, along with where they are shown on your blog. However, you can automate the process so that Google automatically crosses your site to find out what the best ads would be for your audience, reducing the effort you have to put in in hand selecting them.
You can even conduct some research from the opposite side of the strategy as someone who might be running ads and figure out what the highest earning phrases are so that you can begin creating content that will appeal to those high paying keywords.
Make sure you abide by all of their rules so that you don't get your account shut down. For example, you cannot tell people to click on the ad or encourage or incentivize them to do that – it must be organic and natural.
Start Earning Solo Ad Revenue
When you have a list of subscribers, you have a commodity that you can leverage to help you earn money online. If you don't want to lose it, you have to be very protective over it because it is easy to sabotage if you let greed or desperation get the better of you.
When you work hard to build a list, you need to treat your subscribers with the respect they deserve. It's important to remember this because one of the methods you can use to make money with your list is by basically renting it out to other marketers.
Using a strategy known as solo ads, you can allow other marketers to have an email sent on their behalf to your subscribers. If you have a high converting, responsive list of subscribers, you can charge more for your solo ad offers than those who have numbers that don't convert well.
For example, they may have a list of 100,000 subscribers, but barely any of them respond to an email – whereas you have a smaller list of 10,000 subscribers, and they respond at 20 to 30% or more.
There are different ways you can profit from solo ads. Some people will allow their list to be rented with very little oversight. They will allow any ad to be mailed out to their subscribers as long as they are getting paid for it.
You want to be more selective so that your list continues to convert well for you. If you allow poor quality products or spammers to be exposed to your list, they'll unsubscribe and you'll lose a potentially profitable income stream.
You want to pre-screen your solo ad marketers so that you know the reputation and quality of the person wanting to send a message out to your people. You also want to screen the types of messages being mailed out.
Ideally, you will write the ad yourself given certain specifications from the other marketer. If you allow the other person to create the ad copy fully, it will not have the same tone or style as your other emails and will be obvious that you have sold out your list for a quick buck.
Instead, have them give you the details they want included in the email along with the link that should be promoted, and write the content yourself so that it's more genuine. You can even have an arrangement where they can review the final email before it's sent out.
There are different platforms you can use to offer your solo ad space. You can have a flat rate where people can purchase a certain number of subscribers for their ad to be mailed out to.
You will need to give information that helps people make a decision, such as the size of your list, the topics they signed up to learn about, and the percentage of conversions they typically deliver.
Get Them to Invest in Exclusive Deals
Part of the reason many people allow themselves to get signed up to an email marketing list is because they expect to receive certain perks that other people do not receive.
In addition to the promised lead magnet or opt in freebie you promoted in exchange for the sign up, you should be delivering ongoing deals that the general public does not get. These exclusive deals can be things that you, yourself create.
For example, you might create a private and exclusive challenge on your blog with a password protected post that only subscribers get via email. This can be a free or paid challenge.
If you charge for the challenge, which is similar to a course except for the fact that it unfolds over a series of posts and days, then you can give them a discount others won't receive.
Or, the challenge might be free and exclusive just to your subscribers, but inside you monetize it with affiliate links to items they may need when implementing the course or with links to your own other products.
For example, you might be teaching a free course to your subscribers about how to launch their own info product. Inside the free and exclusive lessons, you might be able to link to a private label right site that sells ready-made info products or a paid tool such as a keyword tool or page builder that the participant may want to invest in to achieve the goals of your challenge.
Other exclusive deals you can create for your subscribers include those that you source for them. For example, you can go to other vendors who have products on the market that are not currently part of a current launch and ask them to give your list a special, steep discount that you will promote to your subscribers.
They will usually agree because the sales have gone stagnant or slow down significantly after the launch and they would love the additional boost of income as well as the ability to add your subscribers to their list, too.
This reflects well on you because you are able to negotiate pricing for a beneficial product that they would not be able to secure on their own. Everyone loves to save money, and if you're the one helping them do that, they'll reward you with their loyalty.
Once you have a list of your own and you begin monetizing it, you will understand the importance of the saying: the money is in the list. But if you fail to understand the importance and significance of having those subscribers in the first place, your monetization will be short-lived.
I'm author, publisher, and entrepreneur Connie Ragen Green and would love to connect with you. If you are new to the world of online entrepreneurship please check out my comprehensive training on how to set up Funnels That Click and learn how to gain an unfair advantage when it comes to building a lucrative online business.