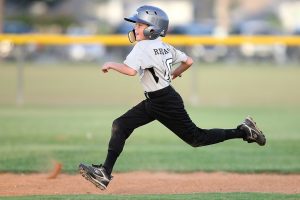 If you've been with me for awhile you may know that last year I became a New York Yankees baseball fan. It's a long story why I chose this team when I live in and am from California. I did publish the "Baseball Short Story Anthology" almost a year ago as I fully believe in monetizing our interests. This is about one baseball player whom I greatly admire.
On Tuesday, April 30th one of the Yankees, pitcher CC Sabathia became only the 17th pitcher of all time to throw three thousand strikeouts. He is the third left-hander to achieve this goal. Sabathia spends time helping inner city kids to read and that is how I first heard of him long ago while I was a classroom teacher.
What can we learn from CC Sabathia?
This man has had major health issues and personal problems from the beginning of his baseball career in 1998 in the minor leagues. CC made it to the majors in 2001. One thing after another has made them count him out almost every year since due to some of these problems and  issues. But he is no ordinary baseball player; he does whatever it takes to get back up and play once again.
As entrepreneurs we have so much opportunity, yet many of us will face monumental challenges and hurdles. Many of these are in our minds and those may take more effort to overcome. Physical challenges take us away from the work we love and that's when we are most thankful for only having to make it to our computer to earn a living. I've had days over these past thirteen years where all I could do was turn on my computer and send an email or write a blog post. A broken kneecap in October of 2018, combined with an Achilles tendon issue on the other foot set me back a couple of months in terms of my regular physical activity each day. On a day when I am able to work happily and productively for five or six hours and then get out to volunteer and be active with people in my community I thank God for His tender mercies.
Whatever situations or issues or challenges you are facing, I want you to know you are not alone. Success, however you define that word does not appear overnight. Each day we make choices that will move us closer to or further away from our goals. Any time someone gives me credit above and beyond what I feel I have achieved I am quick to remind them that we all take it one day at a time.
Let's be like CC. No matter what, he gets back up and keeps on working towards his goals as a family man and a baseball player. He may not be your typical role model or hero but he is certainly more human, at least to me.
It took him 18 long years to reach his goal of throwing 3,000 baseballs that struck out a player on the opposing team. He cannot run the bases, his knees are shot, and last year they inserted a stent into his heart after he was found to have a blockage to a coronary artery. He has also gone through alcohol treatment more than once and weighs over three hundred pounds. Yet none of these things define him.
CC remains connected to his hometown of Vallejo, California. In January 2012, Vallejo High School honored him by declaring "CC Sabathia Day" and renaming the school's baseball field in his honor; his "PitCCh In Foundation" had helped to renovate the field. The PitCCh In Foundation is a charity that supports inner city children. In 2014, the foundation supported a team of runners in the 2014 New York City Marathon. I'm proud of CC and what he has accomplished. Not everyone would have been able to come back from adversity over and over again as he has done for the past two decades.
His first day on the pitcher's mound in 2019 was on April 13th, and seventeen days later his threw his three thousandth ball to almost guarantee himself a spot in the Hall of Fame later on. CC is an amazing baseball player!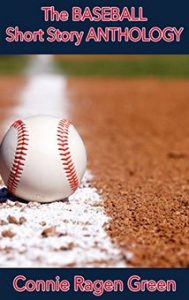 Take a look at my popular Baseball Short Story Anthology and share it with someone you love. It's available in both paperback and for Kindle readers.
I'm author, publisher, and entrepreneur Connie Ragen Green and would love to connect with you. If you're new to the world of online entrepreneurship please check out my training on how to sell yourself at Sell Yourself and Your Stuff and learn how to gain an unfair advantage when it comes to building a lucrative online business.