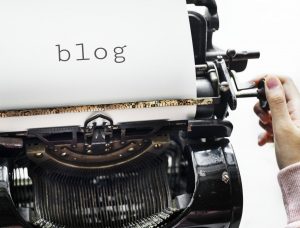 Blogging with Consistency: Focus on Quality and Consistency
My journey as an online entrepreneur began in 2005 with a simple blog. It was built on a free platform hosted by Google and was an excellent way for me to get my feet wet. The idea of blogging with consistency, or doing anything consistently, for that matter was a foreign concept for me.
When you're using a blog to build a list, you want to vary the topics that you cover so that you give your readers a mix of information relevant to them. This doesn't mean you cover things outside the realm of your chosen niche. For example, you won't include a random article about investing in stocks on a dog about pet health. What you do want to do is brainstorm a list of categories for your niche blog topic and rotate the things you cover so that it's a well-rounded site.
The reason you want to do this is because, if you advertise a blog about weight loss, for example, yet all you ever cover is low calorie desserts, it's going to leave out a lot of information people want to know. It's fine to narrow down a blog to a topic just about low calorie desserts, but if you're promising a broader umbrella, make sure you include other things, like cutting out carbs, adding more produce, how sleep affects weight, exercise and more.
Once you have your list of categories, take time to create a blog schedule that helps you touch on each of them over a period of time. Don't do 10 blog posts in a row about dumbbell workouts. Instead, do one about that, then switch it up to one recipe post for breakfast, one about the mental struggle of dieting, another about trying new foods, and so on.
You might think of it kind of like a magazine. Magazines have a set section they fill month after month. A woman's magazine might have a section for beauty tips, weight loss, money savings, fashion, health and more. You can do the same with your blog and it will increase the appeal of your site and paint you as more of an expert in your chosen niche. In addition to blog topic variety, make sure you use different forms of media periodically.
Blogging with Consistency Makes Sense
Most bloggers merely write text, and that's fine, assuming the content is solid and conveying great information. But for the sake of your readers' entertainment, it's a good idea to break up the monotony with something else. You might include images that you buy or download off a stock photo site. Or, create images with text (maybe quotes that you pull out from your blog that you want to stand out) using a tool like Canva, which is free.
One of the biggest questions people ask when they're new to blogging is, "How long should my blog post be?" The answer is never satisfying to them, but it's the truth – as long as it needs to be. People get annoyed when you obviously stuff a post with fluff and filler. Stretching out an idea for the sake of blog length is a bad idea. Remember, their time is precious – don't waste it.
At the same time, it's perfectly acceptable (and even thrilling) when you, as a consumer, find an in depth post about a topic you really want to know more about. If it's something where no detail is too small, then go for it! But don't slap up a blog posting a couple of generic paragraphs per post hoping to build a list. Unless your content is insightful, filled with your personality and opinion, they will turn away to someone who can help guide them confidently in the right direction.
When it comes to quality, there's something else you need to consider. People don't just judge a blogger based on an individual post. They look at the overall quality of the blog as an entirety. They want to know, if they land on your blog, that they can come back next time to see fresh content. If you post once and disappear for weeks, it will only cause you to fail as a competitive blogger.
Like a subscription to a newspaper or magazine, your loyal readers will want to see you on a consistent schedule. Now that doesn't mean you have to blog daily, but blogging with consistency is a worthwhile goal. It might be once a week or three times a week. But when they know they can count on you, it serves to build a bond of trust between the two of you. They know they can count on you to continue leading them in their journey – whatever it is.
I'm author, publisher, and entrepreneur Connie Ragen Green and would love to connect with you. If you're new to the world of online entrepreneurship please check out my training on how to sell yourself at Sell Yourself and Your Stuff and learn how to gain an unfair advantage when it comes to building a lucrative online business.