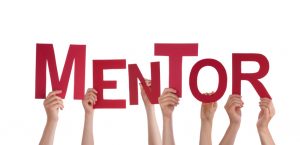 Connie Ragen Green Incubator Mentoring
The Connie Ragen Green Incubator program is personalized mentoring with me. I prefer to use the word mentor rather than coaching because mentoring involves a relationship wherein the mentor guides the mentee and promotes them and their business. I have been described as a stage mother, or as a mother hen guiding her chicks to success in the big world of internet marketing. I consider this to be the most sincere form of flattery, as my people do achieve their goals after working with me and following my recommendations as to the steps and actions they must take in order to grow their businesses.
The word incubator comes from an idea used around the world to describe a group of like-minded individuals who come together regularly, typically in person, to explore ideas and establish strategies for business growth. My Incubator is primarily virtual, even though we do meet face to face at my live events twice a year in Los Angeles and at my Retreats in Santa Barbara throughout the year.
What Exactly Does Mentoring Involve?
First, let's talk about what mentoring is. Essentially, a mentor helps a client/mentee with a specific problem within their expertise to clarify the issue, identify any blocks, and helps the mentee move forward toward reaching their goals by choosing a sequence of actions, helping them create a strategy and holding them accountable. They'll help lead the mentee to success.
As you can see by the definition, there are a lot of problems with mentoring as a career in terms of finding a way to earn more money, since mentoring can be so time-consuming. It takes a lot of time, not only one-on-one with the client, but also time outside of working with the client to find the right solutions for the client.
The issues that you may have as a mentor are:
Time Intensive – Spending one-one-one time with clients is time intensive. It can also be draining. Most mentors find working one-on-one with too many clients difficult, if not impossible. They find that four to six clients a month is more than enough to keep them super busy and occupied but not enough to earn the kind of money they want. Instead, as a mentor I pick and choose the clients I wish to work with so that the relationships are mutually beneficial and joyous for everyone involved in my Incubator Mentoring Program. I am also able to work with more people as I implement strategies that work.

Trading Hours for Dollars – You have to charge enough per hour to make it worth it. You're not going to be able to book 40 hours a week for billable clients so you have to charge quite a lot to make a living. It can be difficult to find the right clients who will spend that type of money on a regular basis. Having the proper attitude about this will make all of the difference in your results and your income.

Finding Enough Clients – Most mentoring courses teach you to find about ten clients a month. At $500 a month per client you'll be earning $5000 a month working. Even if you only provide two 1-hour session a month per client, then add in the time you work that's not billable, you'll easily be working twenty to thirty hours a month just talking to clients. Add to this the time you have to spend marketing and finding those clients. The rest of your time, in my opinion and based on my experience, must be spent with actually doing the things you are mentoring on, such as affiliate marketing, product creation, teaching online courses, and authorship.

Choosing a Viable Niche for Specialization – Picking a niche is an important part of being an effective mentor. You want to present a perspective client that you are focusing on a particular area of their life or business to help them, such as parenting or social media marketing. Picking the right niche is imperative if you want to be successful. My niche is online marketing and content creation, as these are the areas where I continue to excel.

Getting Your Mentees to Follow Through – It can be really frustrating to know what's best for your clients but have them not follow through. These types of clients will often also drop out of your mentoring program, which means you have to find yet another one to fill the spot. I like to think of myself as a mentor who both inspires and motivates my mentees, and then shows them specific ways to grow the business they are imagining.

Not Having One Main Focus – This is like choosing a niche, but even stronger. You need one main thing that you're an expert in to differentiate you from the rest of the mentors out there. You can't be everything to everyone. This can be both empowering and limiting when it comes to being a mentor. I focus on affiliate marketing, information product creation, and authorship as a way to differentiate myself, based on what I have the most experience in and actually do within my own online business.

Not Having Other Products and Services – Many mentors think all they need is to talk to people on the phone once or twice a month to be successful. But, if you don't have other products and services that relate to your mentoring practice, it will be hard to fill your client roster. I have more than forty information products and online training courses, as well as more than a dozen bestselling books in my inventory.

If you can break through these issues, you can create a thriving mentoring business that involves a lot more than one-on-one mentoring, help more people and earn a lot more income in the process. Being a mentor and running my Online Marketing Incubator are the most satisfying and rewarding parts of my business.

If you would like to know more about the Connie Ragen Green Incubator Mentoring Program, please take a look at what I offer and then contact me if you have more questions. I would love to have you in the group!