Creating Freebies For Profit – Where Do You Find Them?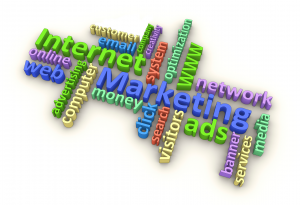 When it comes to creating freebies to giveaway there are many different options. So, let's take a quick look at them now.
Create Your Own Freebies
One of the ways you can come up with a freebie is by creating it yourself. You don't have to be a writing genius to whip out a short report. You only have to have some basic knowledge to create an audio or video. It really is easy now-a-days to create your own content and if you can, you should. Take into consideration your target market and figure out the type of freebie that will work best with them. But don't forget to keep your skills and personality in mind too when choosing which freebies you'll create.
For example, if you're great at speaking in front of people but not such a patient writer then creating audio and video freebies makes the most sense for you.
PLR
Another way you can create freebies to giveaway is PLR or private label rights which means you buy the rights to the content. Here is a list of some of the forms of PLR content you can purchase and use:
Ebooks
Reports
Articles
Videos
Software
Graphics
This is just a small list, there are other options out there too when it comes to PLR. And a great thing about purchasing PLR is that you can repurpose it and use it in other ways too. For example you could combine several reports to create an eBook bonus for your sales page. A little rebranding and some personalization and PLR makes great freebies.
*These are my top recommendations for quality PLR:
Customizable Tutorials from Nicole Dean and Melissa Ingold
Marketing PLR from Alice Seba
Quality PLR Reports and Article Packs from Nicole Dean
Self Help PLR from Ronnie Nijmeh
Outsource
Another way you can create freebies is by outsourcing it. You can hire a Virtual Assistant that provides writing services, a ghostwriter, etc. You can also ask fellow business owners who they use to create content.
Partnerships
Earlier we talked about partnerships and the benefits of them, but these are also a great way to get some great freebies. Of course, it's important that you take the time to review the freebie before you agree to partner or use it. After all, it's your reputation on the line!
Your Next Steps
Now it's time for you to make a plan of how you want to use freebies in your business. There are a few questions you need to think about:
What do you want to accomplish with freebies?
Do you want to boost profits directly with affiliate links and product promotions?
Do you want to build your email list for long term potential profits?
Do you want to drive traffic to your website or build awareness?
Write this information down. It will help you reach your goals and to know the types of freebie products you need to create and what you're going to do with them.
There are many benefits you can reap from giving away different things like information, products and services. As mentioned earlier in the report, freebies are your 'foot in the door' with potential customers and your freebie provides a lot of value, you're going to make people depend on you for even more information. And they're also a great way to motivate people to make a purchase. And freebies are also a great way for you to build your brand and establish yourself as an expert.
So, what are you waiting for? Start planning your freebie strategy today!