Disruptive Innovation for Your Online Business : Online Marketing Tips Podcast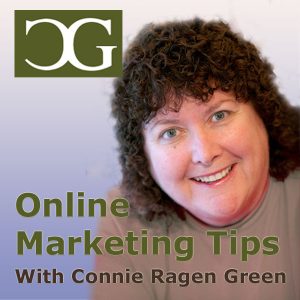 The focus and intent of this podcast training call was 'Disruptive Innovation for Your Business' for online entrepreneurs. What I mean by this is that we must create something new if we are to stand out and succeed in our businesses. The definition of disruptive innovation is 'An innovation that helps create a new market and value network, and eventually disrupts an existing market and value network (over a few years or decades), displacing an earlier technology'.
During this call I discuss my thoughts and experiences on the current state of affairs in the Internet marketing world, and why we must take a stand if this world is going to survive. I also ask listeners to examine their own niche to see what is needed and how they can provide the solution to the problems of those in that niche in order to disrupt the status quo and become innovative entrepreneurs.
Then we move on to discussing the value and importance of risk taking on a daily basis, and of having curiosity when it comes to pursuing our dreams and goals. I share my own vision for how to solve the problems of those interested in online marketing and the new program I will be rolling out in the early fall of 2015. It will consist of a series of modules rolled out in an orderly manner; Moderators who have achieved a level of success in a specific area; and an interactive community that would support the efforts of the members. The idea would be to have everyone blogging regularly, podcasting, and writing books on their topic.
It is my sincere believe that it is next to impossible to create a profitable online business by using only free and very low cost information, and that we must be willing to invest in ourselves with courses and trainings and a Mentor in order to achieve the results we are looking for as an entrepreneur. I take a close look at both the 'Idealistic' and 'Realistic' approaches and how they both come in to play when starting your business online.
I would love to connect further with you. Are you already on my list and receiving my daily updates? If not, add your first name and primary email address to the form on the right-hand side of this site. If you are new to my podcasts, you will be interested to know that this specific training call, as well as all of the calls in my podcast series is intended to teach you and other new online entrepreneurs how to take your business to the next level quickly and effectively, and as a way for me to share my exact methods, techniques, Case Studies, secrets, and advice on creating a profitable and lucrative online business using the 'multiple income streams' approach. People on six continents have now discovered that starting an Internet business is the very fastest way to achieve both time and financial freedom, as well as to great success in all areas of your life, and you need help to get there quickly. That's why I started this online marketing tips podcast for my community.
You will see that each podcast session is first recorded live as a teleseminar, and then repurposed into a podcast to extend my reach to the world. Please join my list (opt in on the right) to be included on these calls, and be sure to introduce yourself and share your site for optimal exposure for years to come! Also, check out my Podcast Show Notes site to see how you can subscribe at no cost to both of my podcasts, and please leave me a review on one or both of them if you are so inclined.
You may now pick up my popular training on winning affiliate contests and other online marketing tips for only seven dollars at Affiliate Contest Secrets. Use the discount code CONTEST to bring the price down to $7. This training has been completely updated for 2015 with the latest information, strategies, and Case Studies for you to use in your own business.
Please be sure to leave your comments below so that I may get to know you better and to serve you as you continue your journey as an online entrepreneur. Your success is my reward!
Podcast: Play in new window | Download
Subscribe: Apple Podcasts | RSS