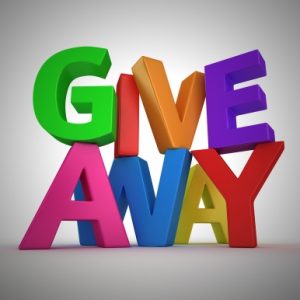 This week I once again participated in a free giveaway with other joint venture partners. I have changed the way I approach this model considerably over the decade I've been working online, and I'll share some of what I have learned about the strategies that are most effective here with you.
During my second year online I was asked to do a joint venture with someone I did not know at all. They were recommended to me by two people I had come to know, so I didn't think much about it when I agreed to participate.
Over a two week period I and almost a hundred other people emailed our lists about this free giveaway. People had an opportunity to sign up and then to choose which products to download throughout the time the giveaway would be open. I realized very quickly that my offer was buried near the bottom of the list and that I would be lucky to get anyone to download it and subscribe to my list.
That's when I received an email from the people hosting this virtual event, offering me the opportunity to "purchase" a spot closer to the top of the list. I was new to online entrepreneurship, anxious to grow my list and build my business, and decided to jump in.
The story is too long to share here, but suffice it to say that it was a disaster for all but those who were in the top twenty or so offers. I ended up getting three new people on my list, and for that I was grateful. But in the process I had given away something I was used to selling, and sent my list way too many emails about this giveaway. A dozen people unsubscribed, so when all was said and done I had lost nine valuable people from my community and devalued a hundred dollar product down to zero. Yes, I learned my lesson and steered clear of these "opportunities" forever after.
Within a couple of years I was invited to similar, yet very different free giveaways. Always a risk taker as an entrepreneur, I jumped in right away when someone I knew invited me to participate.
This was different in that only twenty-five people had been invited to participate, and only two email were to be sent on my behalf, unless I chose to send more. And the products offered were far more valuable, making it more attractive to new people to come aboard.
This most recent one I'm participating in is the best one so far. I was invited by someone I know and respect (the amazing Cathy Demers), and I'm included alongside other entrepreneurs with whom I am proud to be associated. I hope you take full advantage of this as a valuable opportunity to pick up some worthwhile training at no cost and to get to know some people who may have the ability to help you change your life.
I'm Connie Ragen Green, online marketing strategist, bestselling author, and international speaker on the topics of entrepreneurship and inner game mind shifts. Be sure to take a look at JVs Made Simple so you may get started right away with Joint Ventures. Then let's connect to see how I may best serve you in the near future.