Getting to Seven Figures is a Goal Worth Achieving
For several years now, I've run a small Mastermind and Mentoring program for people earning at least a quarter of a million dollars each year. Yes, they must prove this by submitting some financials when they apply, but typically I can tell they are at this level simply by first Googling them and then having a short phone conversation with them.
Their goal for wanting to work with me is to get to a solid seven figures a year with their business. Right now I'm working with six people in this program. All but one is an entrepreneur. That person is a senior level executive with a multi-national corporation and loves what she does each day.
I'm often asked what the difference is between people who get to and remain at six figures a year, and those who are able to reach and maintain a seven figure income. I've written about this topic quite a bit over the years and you may wish to read what I had to say about the importance of mindset on this process.
The first part of changing your life by significantly increasing your income has to do with your expectations and belief system. When I made the decision to leave my twenty year long career as a classroom teacher and my real estate business behind in 2005, I was dreaming of a way to replace my current income of one hundred twenty-five to one hundred fifty thousand a year income. I told myself, as well as those close to me that if I could do this within the next two years my life would be easier, more fun, and much more interesting and meaningful. I believed their were online entrepreneurs who would be able to help me reach this goal.
New Beginnings – A Fresh Start and Time for a Review
At the first of every new month it's time to review what you've accomplished. I do this every single month, and have since coming online over 15 years ago. I knew that getting to seven figures as an entrepreneur, author, and marketing strategies would require greater efforts. These are some of the things I look at:
* Blog Posts – I publish three times a month on each of my main sites – this one: Connie Ragen Green – Huge Profits Tiny List – and every Monday on Monday Morning Mellow.
There were five Mondays in September this year, so that made for eleven new posts altogether. I'm not recommending you do the same, but I will share that during my first year online I had a dozen blogs I tried to keep up with and that did not work for me. These three blogs serve me well and have become the focus of my writing, marketing, and syndication of content over the years.
My goal is to cover topics around marketing, entrepreneurship, authorship, health and wellness, time management, and productivity, in new and interesting ways based on my personal experiences.
* Next Book – I'm working on my 25th full length book right now, the one I've been telling everyone I can about. This book chronicles my 18 month – so far – journey with intermittent fasting that has helped me to drop 120 – so far – pounds. That's 54 kg!
Publishing books regularly – at least every two to three years – builds our credibility and sets us apart from the plethora of people doing something similar to what we're doing online. It's also a legacy for our families. View all of my titles here. If you'd like to download one at no cost, please reach out to me and I'll make that happen within 24 hours.
* After writing comes creating, and I've been creating products and courses that are more "experiential" in nature this year. This allows me to offer something so unique that no one else on the planet would have something similar.
* Marketing is an integral part of the sales process, and allows you to continue increasing your income month over month. Take a look at "What's for sale?" in your business and you'll see where your income is coming from.
If you're short on time or have something going on in your life that is distracting you, take an hour each day to market your own and/or affiliate products and your income will stay on track, or even increase. That's another reason I love scheduling my marketing on my Twitter account!
* Mentoring/Teaching/Learning is the last, but not least of my 4-Pronged Approach of writing, creating, marketing, and mentoring. I get the greatest joy from helping others, one-on-one and in small groups. Their questions challenge me to learn and do more so everyone can grow and prosper.
I hope this has been a helpful review for you. You'll develop your own style over time, but it's always important to observe what others are doing that you can emulate and replicate for your own business.
3 Ideas to Become Better Known in Your Niche
Yesterday I had the pleasure of working with a new mentoring group I've put together. There are people from all walks of life, geographic locations, and experience with online marketing. Last night I thought about the three things each of them – and all of us – can do to become better known in our chosen niche and field of expertise…
1) Publish a book on your specific topic – not a compilation, but one where you share your best ideas so readers can follow along and achieve some success, I did this with my third book, "Huge Profits with Affiliate Marketing: How to Build an Online Empire by Recommending What You Love" in 2011. I had wrongly assumed that everyone already knew what I would share in the book, but a wise mentor convinced me this wasn't true.
2) Become a three-dimensional being – when people read our emails, they envision us as one-dimensional. Create some short videos where you talk about what you do, or start a podcast to share your thoughts and ideas. See my videos here and listen to my latest podcast here.
3) Mentor someone you know – I first did this with a woman I had met at a live event the year I came online (2006) and in so doing I honed my skills and changed up how I presented myself to others. In 2013 I mentored a neighbor as I was learning how to sell on Amazon. In each case, watching someone emulate what I was doing taught me more about how to improve my skills and achieve greater success.
4) I know I said "3 ideas" but here's a bonus one. Whatever area you choose to work in online, strive to be the best you can possibly be. Becoming highly skilled and effective now will set the stage for years to come, so don't leave any stones unturned.
Keywords – What are they typing in to find you?
I'm often asked how people find me online. There are several answers to this, but the fastest and easiest way for you to be found, especially if you're new like all of us were at one time, is through keywords. Keywords are the words and phrases people type into Google, Bing, and many other sites when they are searching for something. These days my name is a keyword, but that took a few years to happen. Learn about keywords and fast track your path to success!
Thoughts vs. Actions – Seven Figure Entrepreneurs Do Things Differently!

I spent a good part of my first year online doing more thinking than acting. Then, a new mentor pointed out what was happening and encouraged me to take action every single day that could move my business forward. As if by magic, money began rolling in and my business was growing.
Is it truly this simple? Yes. In the South there is a saying… "fixin' to get ready." If that describes you, know that you are ready right this moment and only need to take inspired action to share your value and worth to the world.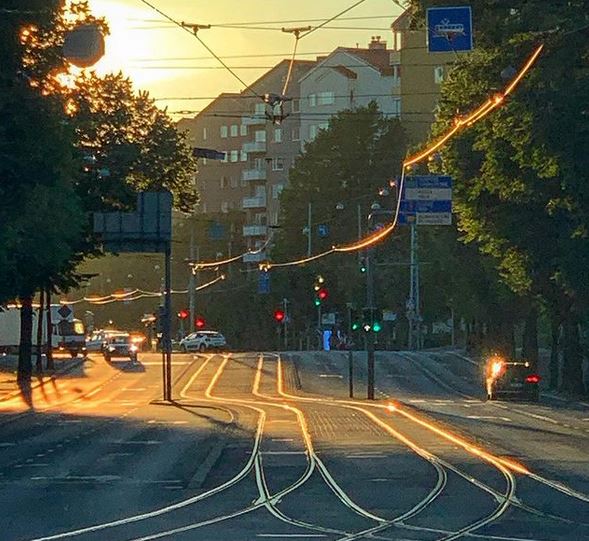 Your Work Product
Recently I spoke to a group of entrepreneurs I met with in person about marketing, online and offline. A side note here: public speaking boosts your credibility more quickly than anything else, I have discovered. Speak up on your topic! Someone asked a question about what he could sell if he only wanted to offer coaching. Besides the obvious answer, recommending affiliate products, services, and courses, I then spoke about something called "work product." Very few people teach and explain this concept, I have discovered. Your work product is the work you create every day that lives forever on the internet…
This means social media does not count. What does count? Your blog posts, articles, short reports, and white papers are the first thing potential clients may find, so create these on a regular basis. Also, the information products, online courses, books, and other items you create and offer for sale count as your work product. Make an effort to create one of these about every six to eight weeks and your inventory will grow exponentially over time. Seven figure entrepreneurs are prolific and productive!
Only you can create your work product, so make sure you have substance behind your name when someone Googles you to decide if you're the right coach or mentor for them. You would probably agree that someone who earns seven figures is creating an entirely different level of work product than others who are still thinking about their goals.
Thinking 2 Steps Ahead – Winning the Sale… and the Audience
This morning I've already written about a thousand words for my upcoming book about my "Healthy-Ness" journey with intermittent fasting, read three times that many words, and studied one of the great copywriters who ever lived – David Ogilvy. Copywriting and writing web sales copy becomes an integral part of being online, so it's important to know what others have done and continue to do in this area. This is simply one example of what I refer to as "thinking 2 steps ahead" as a strategy for my online marketing and business.
Thinking 2 steps ahead will make your business run more smoothly and profitability. What I mean by this is that it's important to imagine what your reader or prospect is likely to do immediately after reading your email, clicking on your link, or connecting with you on social media or through an email message.
For example, after reading above that I've been studying the sales copy of copywriting legend David Ogilvy above, you may be likely to Google his name to find out more. If you did, you'd be likely to uncover his most famous sales copy of all time. It was…
"At 60 miles an hour the loudest noise in this new Rolls-Royce comes from the electric clock." He used this for a print ad for Rolls-Royce in 1957. I'll save you the time in finding it: the full advertisement is here.
Then, you might head to Amazon to pick up one of his books – I recommend "The Unpublished David Ogilvy" to learn how to quickly become a world class copywriter for your own products and services. See how this "2 steps ahead" strategy works?
While you won't get to seven figures overnight, taking on the mindset, habits, and activities of someone who does earn seven figures, as well as believing in yourself fully will move you closer to your goals.
I'm author, publisher, and entrepreneur Connie Ragen Green and would love to connect with you. If you are new to the world of online entrepreneurship please check out my comprehensive training on how to set up Funnels That Click and learn how to gain an unfair advantage when it comes to building a lucrative, seven figure online business with infinite possibilities.