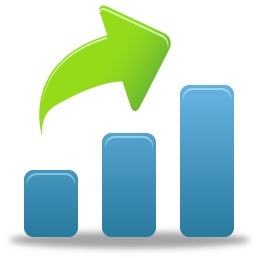 How to Create Great Offers
Your offer will depend on your goal and the free or paid item you wish to promote.
Run a few searches of your top keywords on Google, Facebook and so on. Which of your competitors appears? What are they offering?
Decide on your offer, one offer per ad. Will it be a:
Free sample, like an ebook
Special discount
Gift with order
Other aspects of the offer factors to consider:
Story-the reason you're making the offer
Deadline-it is a limited time offer only so they need to move fast
Launch-it is an all-new product never seen before
Draft the offer so it is as tightly-written as possible. Sometimes asking a question can help.
Don't forget a call to action. Examples:
Tired of struggling to grow your list? Grab your free ebook now
Tired of tiny affiliate commissions? Sign up for your free ecourse and watch them soar
How to Create Great Offers with Special Landing Pages
Create a special landing page for each campaign to help you track your success. There are 2 main conversion rates to worry about:
Your ad conversion rate
Your landing page conversion rate
We have already discussed the first in relation to your maximum cost per click (CPC). Imagine you get a conversion rate of 4%. That means 4 people out of 100 will click through to visit your landing page. What do they do when they get there?
If they obey your call to action, such as subscribe or buy, great, but you need to track it.
If it is a compelling offer, you might have a high conversion rate. Perhaps 1 person in 4 will act, for a conversion rate of 25%.
In general, however, it will be much lower than this, perhaps 1% to 5%, especially if it is a sales landing page. Let's do the math again.
1%=you need 400 people to land on that page and act
2%=200
3%=around 134 people
4%=100
5%=80
The higher the conversion rate on the ad and above all, on the sales landing page, the more money you make.
Subscribe
Your landing page will be what is known as a squeeze page. Create a new email marketing list in your email marketing platform, such as Aweber. Create the sign-up form. Insert it into a new landing page. It should ask for their name and email address only. You can get more information from them later, once they are on your list.
Give the details of the offer on the page and tell them they will get the free item as soon as they fill in the form. Set up a welcome email with a link to receive the free download, or the first lesson in their free ecourse.
How to Create Great Offers – Buy Now
This will be a sales letter page for the product, with a buy now button which will enable them to place their order, get their product, and for you to get paid.
Here is a basic checklist of the most important aspects of a sales landing page:
Attention-grabbing headline
An irresistible offer
High-quality image/s of the product
A buy now button – Ideally, it should be "above the fold," that is, they don't have to scroll down to act.
No other navigation on the page, except the "housekeeping" pages at the bottom (more on these in a moment)
Simple sales copy that mentions the benefits of the product. A problem=>solution thanks to this product format can help. All the features and benefits can be in bullet points, for easy reading
A money-back guarantee
Credibility and social proof:

Review excerpts
Testimonial excerpts
Media mentions (As seen on…)
These items are often put into a colored box to separate them from the sales letter.
Your sign off and signature. The sign off could be something like, "To your success!" and then add your name.
A P.S. (postscript) at the end of the sales letter. This is often the most-read area on the entire page. It summarizes the great offer and guarantee and urges them to act now.
Housekeeping page links for AdWords:

About
Contact
Privacy policy
Terms of service for your website
Even if you are not running ads in AdWords, these links inspire confidence, especially the Contact one. They will feel there is less risk doing business with you because they can get help if they need it.
Once you have created your landing page, you will be ready to start creating and running your ads. Understanding how to create great offers and landing pages will set you apart from others in your niche, even if they are more experienced.
I'm author and online marketing strategist Connie Ragen Green. I work with entrepreneurs to create multiple streams of online income and would love to connect with you. Download my Online Entrepreneur's Blueprint and get started right away.