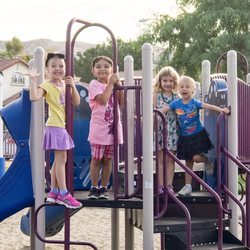 I arrived in Santa Clarita on a windy and unseasonably cool afternoon during the spring of 2006, wide eyed and ready to begin a new life. I'd spent most of the previous three decades living in various sections of the San Fernando Valley (an area about twenty-five miles north of Los Angeles), most recently in a community called Chatsworth. Over the years it had become dirty, loud, dangerous, and overpopulated. Many of the inhabitants were stressed out and sleep deprived and this manifested in them behaving badly to one another. One day I finally had the guts to say "Enough."
During my years as a real estate appraiser I had been to Santa Clarita often to do my work. I didn't know anyone living there but each time I was left with the impression that it was clean, safe, and sparsely populated with people who were, for the most part friendly and helpful to one another. When I'd had enough and was ready to relocate away from the Los Angeles area it was the Santa Clarita Valley that called my name.
I had actually been on my way to Las Vegas for a continuing education conference for real estate appraisers when a friend called and asked if I could join him for lunch that day. He was building a new home in an area called Plum Canyon and wanted me to have a look. The builder (Toll Brothers) was one known for going above and beyond and my friend thought the quality and location was superior to what was available at that time and wanted my professional opinion. Four hours later I had written a check for ten thousand dollars as a deposit on the lot next door to my friend's lot and was running late for my conference in Vegas.
Each week I would drive up to see how the new construction was coming along. The people I encountered each time were friendly, but it was more than that. They were kind.
Santa Clarita was the first city that made me feel like I was a part of a community. No matter how long I had stayed in any one place and how entrenched I became in the day to day activities of where I was living, it never quite felt like home until I put the key in the lock of my new front door in the Plum Canyon community at the beginning of April, 2006.
Yes, I was finally home. The days were sunny and breezy and there were so many things going on to get involved with. It was suburbia with Disneyesque flair and I was sailing on the Good Ship Lollipop.
Then life happened.
The recession set in less than a year after I arrived and that's when my mettle was tested. Sure, Santa Clarita was new and clean but would it be as attractive once the hard times fell upon us? Home after home on my street became empty and then foreclosed upon by the banks. It was a ghost town with an eerie feel to it most days. Even my dogs resisted going for walks for fear of meeting up with the coyotes who had by now devoured every rabbit, gopher, and other small creature within their circle of travel. I spent two years as president of my local Homeowner's Association and saw the financial strain turn into personal challenges for many of our families.
But the kindness continued, albeit not as visible as during better times, up and down my street and out onto Plum Canyon Road and throughout the neighborhoods of this place I now called home.
By then I had joined the Rotary Club and had embraced their motto of "Service Above Self" as my own. Whether we agreed on politics, religion, child rearing, or anything else that can tear people apart, the kindness continued and the friendships grew. This was also new to me. Service organizations were not exactly on my radar during my years of teaching and working in real estate simultaneously.
I joined the Elk's and got involved in Lodge 2379 on Sierra Highway. There I witnessed a kindness far and above anything I had ever known as they helped out members and others in the community as they fell on hard times and were in need. Many Wednesday nights at their business meetings I witnessed the hat being passed and a check then written to a member who couldn't make a house payment or cover unexpected medical bills. Then I joined Zonta, a women's business group dedicated to the advancement of women worldwide and received an education in what it means to be a woman in a Third World developing nation in the present day.
Lest you think the good old days of Santa Clarita are long gone, and that once this city was incorporated,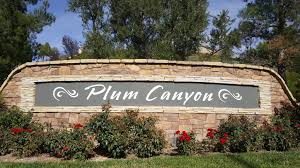 subdivisions took over much of the open space, and the cross valley connector finally connected the small town feeling all but disappeared, think again. That just isn't so, at least not in my experience. The Santa Clarita Valley is like a craftsman home; it has good bones. Through thick and thin, great times and challenging ones, it's our kindness that continues to make us special and unique. Even though I now divide my time between Santa Clarita and Santa Barbara, the kindness factor is always top of mind for me.
Be kind in everything you do. The phrase "kill 'em with kindness" refers to getting what you want through acts of kindness. What I am proposing here is much deeper and more meaningful. Be kind, because when all is said and done, being kind is the only thing that truly matters.
I'm author, publisher, and entrepreneur Connie Ragen Green and I would love to assist you as you begin or continue your journey as an online entrepreneur. It's a joyous one! My popular and effective training on "How to Sell Yourself and Your Stuff" is an excellent place to begin and would give you and I the opportunity to get to know each other.