Low Cost or No Cost Ways to Earn Online… Your Guide to Entrepreneurial Success!
It's time for you to live your dream lifestyle and this begins by earning more income than you ever could have imagined. In the offline world, when someone wants to start their own business, there are usually hefty costs associated with the process. The entrepreneur may need to pay for a brick and mortar storefront, employees, and whatever product they're stocking. There are so many expenses and a bank or other loan may even be necessary. What I am sharing with you here is low cost or no cost ways to earn income online, from home or from wherever you happen to be in the world.
Online, everyone has the ability to start their own business for very little, if anything. Unfortunately, many get influenced by unscrupulous marketers who prey on the desperation of others and talk them into spending huge sums of money they can't afford in order to learn the ropes of becoming an online entrepreneur. You don't have to take out a second mortgage or charge up your credit cards to discover how to earn a good living online with a schedule that works for you, doing something you truly love.
There are at least five (probably more) methods that you can tap into where people or companies are paying you without the prerequisite that you spend a small fortune to get the ball rolling. Here are some excellent low cost or no cost ways to earn income online…
Get Paid to Be a Service Provider
One of the most daunting things about working for yourself online is having to put yourself out there as a brand or with a product. For those who would rather work behind the scenes, becoming a service provider is the perfect income-earning solution.
It doesn't cost you anything to offer your services. You can befriend fellow online marketers on use social networking sites and offer your services there at no cost. Many marketers hire people for help based on word of mouth. I've done this many times since coming online in 2006.
It's vital that you let people know what kinds of services you offer so that when they or their friends need help, they'll know to turn to you. These kinds of recommendations often take place in private messages between friends, so make sure you get to know them and let them get to know you, too.
If you want to level up with your exposure, you can certainly sign up for a basic account on a site like Fiverr or Upwork. Here, you can list a resume of sorts, letting people know what kinds of services you provide and what your fees are. You can also launch your own inexpensive website to showcase your services. A web domain can be bought for under $10-15 per year and hosting can be purchased for as little as $6 a month.
What kinds of services can a new online entrepreneur offer to others online? There are many to choose from. It might depend on what area you feel your skills excel, but there's something for everyone with the service provider business model.
Many online entrepreneurs need help with the customer service issues that occur with their business. The more they grow their brand, the more emails and tickets they get from customers who need help with an order or who have questions for them. You would field these requests and answer people via email, delivering products they may not have been able to download, handling refunds or anything else the marketer doesn't have time for.
If you're skilled at graphics, then you might want to offer services to create the graphics a marketer needs for their social media, their sales pages, info products and more. You don't need fancy tools to be able to do this – just a knack for understanding what's professional versus what looks like an amateur created it.
Ghostwriting for successful marketers might be a good path if you're particularly good at writing from scratch. Content creation is very time consuming. The marketer would have to brainstorm, research and write – and many have neither the time nor the talent to handle this kind of endeavor. If you offer ghostwriting services, you'll probably be asked to write things like lead generation reports, email autoresponders, blog posts, eBooks, sales letters and social networking posts.
Another service provider gig you can start is to be an affiliate manager for a marketer who launches their own products. While they're busy creating their product, you can be the one who recruits and caters to the needs of their affiliates. This would include doing some research to see who would promote it, reaching out to them to see if they'd be interested in doing so, and sending them all of the files and information they need to be successful with it.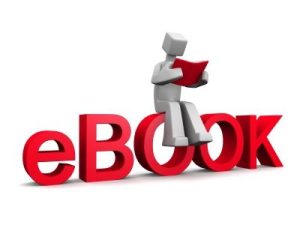 Pursue Self-Publishing on Amazon
If you want a totally free way to get started online as a new entrepreneur, consider self-publishing on a site like Amazon. You have a lot of different options for what you want to publish on this site. Take a look at all of the types of content I'm selling on Amazon.
Memoirs are something many people like to publish. These are interesting, not only for their own heirs and friends to read, but for others to absorb and learn from, too. You can even turn this into a service where you offer to gather and turn someone else's life stories into a memoir of their own that you publish online for them.
Non-fiction guides are always in hot demand. People want information and tutorials on topics they need, such as how to diminish stress, how to grow a garden, or how to lose weight effectively.
Fiction novels or stories are very fun to write. There are many indie authors who use their own name or pen names in a variety of genres. So whether you think you'd like to write romance, science fiction, crime thrillers, mysteries or something else, Amazon can give you a free platform to make it happen.
Coloring books are another thing you can self-publish online. If you can draw or know how to use tools that turn pictures into coloring book images, then you can put out coloring books for children or for adults who use it as a form of stress relief.
Journals are also a welcomed product you can self-publish online at Amazon. Amazon handles all of the printed materials, so you just upload your file and they send it out to customers who buy it.
There is also a way to earn steady, ongoing income with Amazon's Kindle publishing by doing something my colleague Paul Coleman teaches in a training called Kindle Anonymous Royalties. This makes sense if your time is limited and you only want to write about 5 to 10 pages in what's referred to as an "Amazon Short Read."
Self-publishing is a money method that allows you to earn money without having to pay anything upfront. They get their share from the sale of your products, so you're never pressed to hand over money beforehand. Once you decide to get into self-publishing, you'll be able to use free promotion tools like Facebook pages and groups, Tik Tok (#authortok or #booktok hashtags), YouTube, Pinterest or Instagram (to name a few) to reach your audience until you have the funds to level up with paid ads.
I highly recommend Jim Edwards' training on how to write an eBook in 7 days or less as your starting point with this business model. I also teach non-fiction authorship in my 10 Week Author program.
Turn Your Influence Into Low Cost or No Cost Ways to Earn Income
Some people mistakenly think that all online influencers are beautiful young teens and adults who are flouting the latest fashions and trends to their hungry audience. But an influencer can be anyone who garners enough attention for their wisdom.
So if you're an outgoing individual, or just have good information and insight to share with people who need your help, consider tapping into the income potential that influencers achieve. This is especially helpful if you build a good following on social networking sites. That includes Instagram, Tik Tok and other places where your target audience hangs out. Influencers can happen in any niche.
Companies will pay attention to people who are achieving the most likes and engagement from their target audience. Then they'll approach you with an offer for a deal where you recommend their products in exchange for payment.
It's not just household names and celebrities who achieve influencer status. Many of the people making money like this would be people you've never heard of – men and women of all ages.
You'll also find that some companies offer freebies in exchange for you touting their products. Just be careful about who you promote, and why – because the last thing you want to do is alienate your loyal followers by selling out and promoting shoddy products to them.
Even if no one approaches you with an offer for advertising, you can monetize your influential content and make money that way. On YouTube and Tik Tok, for example, you'll get paid based on the number of views you achieve. So if you work on researching your niche keywords and topics and develop content that meets the needs of a hungry audience, you could build your influence income steadily over time.
Because social networking sites are free, it won't cost you a penny to grow a business model like this. It will cost you in terms of time and effort, though. You want to be creative and outgoing in order to get a following that converts into dollars.
Become an Affiliate Marketer
One of the other low cost or no cost ways to earn income with an online business is affiliate marketing. This easy business model can be done quickly and easily. You can target one niche or a whole slew of them if you want to. This is a branch of entrepreneurship you'll want to pursue. In fact, this was my first stream of online income long before I had products or services of my own.
Just don't spread yourself too thin. An affiliate marketer is kind of like the middle man (I like middle person!) between a seller and a buyer. When the buyer has hesitation, they seek out the advice of others – which is where you come in. You have the opportunity to promote products that people have delivered to their homes. Things like small home appliances, beauty supplies, health products, golf clubs, survival supplies, camping gear and more are all things you can earn a commission off of as an affiliate.
Consumers also order a lot of digital products online. Instead of heading down to their local Barnes & Noble, they'll find an eBook online that meets their needs and pay for it directly.
So you can be an affiliate for courses on weight loss and fitness, gardening, relationships, survival prepping and much more. The commissions are generally higher for this type of product than they are for tangibles, too.
As an affiliate, you can start promoting on sites like YouTube or Facebook. But you may want to spend a tiny bit of money for a domain and hosting (which averages out to about $6 a month) and launch an affiliate blog instead.
That way, you can add more social media sites and apps where you send followers to your blog to read an entire article that's populated with your affiliate links. Try using things like Tik Tok, Instagram, and Pinterest for this purpose. Low cost and no cost ways to earn income abound, and social media helps you to achieve success more quickly.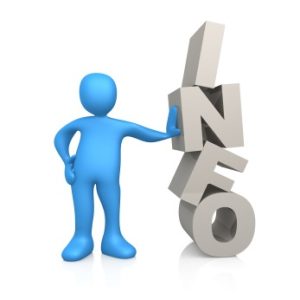 Launch Your Own Information Product for Low Cost or No Cost Income

If you have a way to put up a sales page, such as a web domain of your own, then that's all you need to create an info product of your own. These sell at higher price points than a typical non-fiction paperback on Amazon.
Instead, you'll create a written eBook file (or videos, or audio, or a hybrid mix of the these) and list it for sale on a platform that lets people launch info products. Try sites like ClickBank, Warrior Plus, and JV Zoo.
You'll be able to recruit affiliates from sites like this who are interested in earning 50% commission in exchange for every sale they send your way. Many affiliates have anywhere from 10,000 to over 100,000 subscribers, so if you approach the right people, you might spend very little to get a nice return in profits.
There are also other platforms, like Udemy, where you can launch your info courses for the paying public. Here, you can create a line of products. For example, if you have a lot of knowledge about pet care, or dogs in particular, you can create a line of info products for topics like how to train your dog or how to properly take care of your dog.
There is no upfront fee to create and host your courses on Udemy. So for those on a budget, this is an attractive way to get started building your brand. They make their money from revenue sharing, so they take a percentage of the sale instead.
For newer online entrepreneurs, wanting to create an online business of their own should not be a harrowing experience or financial burden. You may have already lost money paying spammers who took advantage of your motivation and determination.
But it's not too late to get on the right path. Take control of your future and start with some zero to low cost entrepreneurial options and build on your business from there. You can always reinvest a portion of your profits if you want to level up or outsource anything.
When you're introduced to new business models or tools, before you buy, ask yourself if there's a simple low or no cost way to do the same thing. For example, if you want to make screen capture recordings of a presentation, you don't have to buy Camtasia unless you want to – you can use the freeware version called CamStudio instead.
I hope these low cost or no cost ways to earn income online are helpful to you. Reach out to me anytime with your questions, and please leave comments here so that others will benefit.
I'm bestselling Wall Street Journal and USA Today author, marketing strategist, and entrepreneur Connie Ragen Green and I would love to connect further with you to help you to achieve your goals. If you are interested in learning how to optimize the syndication of your content, please take a look at my popular Syndication Optimization training course and consider coming aboard to increase your visibility, credibility, and profitability.