Marketing Channels… The Risks of Relying Solely on One
As a business owner, you may be tempted to rely on one marketing channel, like social media or blogging, to get the word out about your offers. After all, why diversify when it's hard enough to keep up with the demands of one platform? This common misconception can lead to significant risks for your business.
Relying solely on one marketing channel means foregoing other potential opportunities for customers to reach you and learn about your products or services. It also cuts off relationships with communities that may not share the same channels as you do. By relying solely on one marketing channel, you limit both exposure and engagement within your target audience.
Here are six of the most common risks that come from relying solely on one marketing channel:
Lack of Diversity
Relying on just one marketing channel means you're only reaching a fraction of your target audience and those who don't have access to it. This limits how many customers you'll attract and makes it harder to find new ones.
Decree Brand Recognition
If all your efforts are focused on one channel, it's much easier for competitors to copy or imitate you, leaving your brand unrecognizable and weak. You need a diverse set of channels to help build a strong, recognizable presence in the market.
Decrease in Return on Investment
By only focusing your investment on one channel, you're not taking full advantage of the other channels available. This means you'll get a lower return on investment than if you had diversified across multiple channels.
Higher Marketing Costs
Relying solely on one marketing channel means all your marketing costs are concentrated in that single channel. This can make it more expensive than if you spread those costs across multiple channels and get access to better resources at lower prices.
Reduced Customer Engagement and Trust
Customers need various ways to interact with and trust your brand, often from diverse marketing strategies and approaches. Relying on a single channel limits the amount of customer engagement and trust that can be built, hindering your ability to create a lasting relationship with customers.
Risk of Missing Your Target Audience
No matter how well-crafted a marketing campaign may be, if it's not reaching the right people, it won't really impact your bottom line. By relying on just one channel to reach your target audience, you limit yourself to only a fraction of potential customers who may already be familiar with that platform. In contrast, using multiple channels allows for more opportunities to connect with new audiences and engage customers who haven't been exposed to your brand yet.
It's important to remember that relying solely on one marketing channel can be risky. Not only does it limit your reach, but you also miss out on the potential to build relationships with customers and create a lasting impression. That is why diversifying your channels of communication should always be part of any successful digital marketing strategy. By taking advantage of multiple platforms, you increase the chances of reaching more people and connecting with them in meaningful ways.
How to Choose the Right Marketing Channels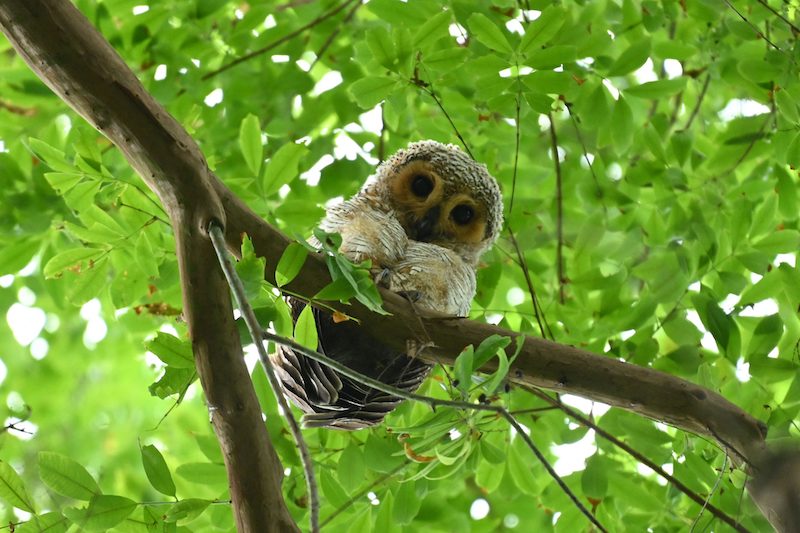 Marketing is the key to reaching out to potential customers and expanding your business. Undoubtedly, choosing the right marketing channel is an important decision for any business. Relying on one channel alone can limit the reach of your message while bombarding all channels with excess marketing efforts can result in chaos and waste money.
So how do you find the balance? Here are six effective ways to help you choose the right marketing channels:
Define Your Audience
Understanding your target market is vital to deciding which marketing channels to focus on. By conducting market research, you can determine where your audience hangs out and what content they find most engaging. Knowing your audience will help you set the tone, plan your content strategy and decide which channels work best for your business.
Evaluate Your Resources
Another important factor to consider is the resources available to you. Evaluating your budget, personnel, and expertise is essential to determine which channels are viable for you. For instance, if you have a small team, focusing on a few channels with smaller audience sizes may be best. In contrast, larger organizations may have the resources to juggle multiple channels simultaneously.
Analyze Your Competition
Studying your competition will identify the channels your competition uses for marketing and help you note gaps in their marketing efforts that you can capitalize on. Finding ways to differentiate your brand from your competitors can help you stand out from the crowd. Check out your competition on social media, run some Google searches, set up email alerts, and keep tabs on anything that may give you an edge.
Experiment with Different Channels
Don't be afraid to test and experiment with various channels to find what works best for your business. Track the analytics and success rates of each channel to determine their efficiency. You can try social media, email marketing, paid advertising, influencer marketing, content marketing, SEO, and more to see which channel provides the best return on investment.
Stay Up-To-Date
Stay informed and watch for new channels and trends that benefit your business. Leverage new and exciting marketing channels to reach and engage with your audience. Don't be stuck in the past with outdated channels that don't deliver optimal results.
Monitor and Adjust Your Strategy
Finally, monitor the results of your chosen channels regularly. Tweak your strategy as necessary to ensure the channels you have selected are working. Experiment using different types of content, tones, and wording to see what resonates with your audience.
Remember, choosing the appropriate marketing channels for your business will take time, research, and experimentation, but it is essential to expanding your audience and growing your business. Always consider the demographics of your target audience and research which channels will reach them best. Don't rely on one channel only, as this can limit your potential. However, don't spread yourself too thin, as you may be unable to manage all the channels effectively.
I'm bestselling Wall Street Journal and USA Today author, marketing strategist, and entrepreneur Connie Ragen Green and I would love to connect further with you to help you to achieve your goals. If you are interested in learning how to optimize the syndication of your content, please take a look at my popular Syndication Optimization training course and consider coming aboard to increase your visibility, credibility, and profitability.