Challenges for Neurodivergent Entrepreneurs… and How to Overcome Them
What are neurodivergent entrepreneurs? A neurodivergent entrepreneur can best be described as a business owner who has been diagnosed with a neurodevelopmental condition or exhibits traits associated with one or several conditions. Some examples include ADHD, dyslexia, and autism.
This is not a bad thing. In fact, it can be a great thing.
For example, author, speaker, and thought leader Malcolm Gladwell's stance on dyslexia is worth noting here. In Gladwell's book David and Goliath: Underdogs, Misfits, and the Art of Battling Giants, he discusses the concept of desirable difficulty – the idea that certain challenges make us better off as people than we were before, simply by virtue of overcoming those difficulties. When speaking about this subject, Gladwell commented:
We see so many entrepreneurs who have dyslexia. When you talk to them, they will tell you that they succeeded not in spite of their disability, but because of it. For them, they view their disability as desirable, ultimately. That's interesting.
While everyone will encounter challenges in their business, neurodivergent entrepreneurs may face unique obstacles that are hard to overcome. Therefore, neurodivergent entrepreneurs need to be aware of these common challenges and have strategies to address them if they arise.
The seven most common challenges faced by neurodivergent entrepreneurs include the following:
Difficulty Understanding Social Protocols
Many neurodivergent entrepreneurs have difficulty understanding the unspoken rules of social interactions. This makes it difficult to effectively network, build meaningful relationships, and collaborate with other business owners. To address this challenge, it's vital to take the time to learn more about the social expectations in business settings, develop a strategy for navigating conversations with others and practice these skills as often as possible.
Difficulty Focusing on Tasks
Neurodivergent entrepreneurs may struggle to focus on tasks or stick with long-term projects when faced with distractions or competing interests. To combat this challenge, break tasks into smaller, easier-to-manage parts, and focus on one task at a time. Tools like timers and to-do lists also help you stay on task.
Difficulty Estimating Time Frames
Many neurodivergent entrepreneurs have difficulty accurately estimating how long tasks will take or how much time a project needs. This leads to missed deadlines, unfinished projects, and overworked team members. To address this challenge, after breaking tasks down into smaller steps, provide realistic estimates of each step's time frame, and create a timeline that breaks the project into milestones.
Difficulty Working with Authority Figures
Neurodivergent entrepreneurs may struggle when working with authority figures such as investors, business partners, or clients. To manage this challenge, practice effective communication and negotiation skills, build a strong business plan, and be open to feedback.
Difficulty Adapting
Neurodivergent entrepreneurs may struggle with adapting to change or new tasks and demands. To address this challenge, create a flexible plan that allows for adjustment as needed, delegate tasks when possible, and allow yourself time to adjust before taking on new challenges.
Overthinking
Neurodivergent entrepreneurs may have difficulty "turning off" their thoughts, leading to overanalyzing scenarios or decisions in the business setting. To address this challenge, focus on one task at a time and learn how to recognize when your thoughts are getting in the way of progress.
Social Anxiety
Many neurodivergent entrepreneurs struggle with social anxiety, making networking and marketing difficult. To address this challenge, practice self-care strategies such as deep breathing and meditation, identify situations where you feel comfortable interacting with others, and focus on building relationships rather than selling.
By being aware of these common challenges faced by neurodivergent entrepreneurs and taking steps to address them, business owners create a successful enterprise that reflects their unique strengths and abilities. With the right strategies in place, neurodivergent entrepreneurs also thrive in the business world.
Eight Steps to Starting a Business as a Neurodivergent Entrepreneur
Are you a neurodivergent entrepreneur looking for guidance on how to get your business off the ground? Establishing a successful venture is a complex process, and as a neurodivergent, specific step must be taken to ensure the best outcome. This article will outline eight essential steps toward launching your dream into reality.
Step 1: Research Your Idea
Before taking any other action, it's essential to research your proposed business idea and assess its potential marketability. Consider carrying out a SWOT analysis – evaluate the Strengths, Weaknesses, Opportunities, and Threats of your endeavor – to give yourself an objective perspective. As part of this step, pay attention to the unique needs of neurodivergent entrepreneurs – looking into the existing resources available, such as specialist mentors or legal advice.
Step 2: Create a Business Plan
Your business plan should incorporate all aspects of your proposed venture and provide an executable roadmap toward success. It should include goals, objectives, timelines, budgets, and strategies for how you'll reach each milestone. Additionally, consider including a section on 'neurodiversity management' to ensure your venture is best tailored to suit you and any other neurodivergent staff members who may be involved.
Step 3: Find Your Funding
Once you have a solid business plan, it's time to seek the necessary funding for its implementation. Neurodivergent entrepreneurs can access a range of specialist grants, so look into these first. Alternatively, if you can't secure enough funding from traditional sources, you may need to consider other avenues, such as crowdfunding or angel investors.
Step 4: Build Your Network
Having a solid network of contacts is critical for any business venture. Invest time attending relevant events, conferences, and seminars to meet like-minded individuals who could support your endeavor. As a neurodivergent entrepreneur, seeking out understanding and supportive people who are likely to understand the unique challenges you may face in starting your business is essential.
Step 5: Source Suppliers and Partners
Spend time researching potential suppliers and partners who can help bring your vision to life. Look at their pricing, terms, quality of services or products, and customer feedback reviews. Also, consider the best ways to communicate with them via email, phone calls, or face-to-face meetings.
Step 6: Set Up Your Financial and Legal Structures
This includes everything from registering a company name to creating an accounting system and obtaining necessary insurance coverages. Ensure any contracts drawn up are written in clear language that you understand and consider the legal rights of neurodivergent entrepreneurs.
Step 7: Start Marketing Your Business
Marketing should be one of the first steps taken after launching your business. Depending on the nature of your venture, consider which marketing strategies will work best for you and set yourself objectives for measuring success. This ranges from building a website, creating a social media presence, attending networking events, or advertising in local publications.
Step 8: Celebrate Your Achievements
Don't forget to take time to celebrate your successes while launching your business. Acknowledge that starting any venture is difficult, especially as a neurodivergent entrepreneur, and give yourself credit where it's due. Doing this will help to motivate you as you progress with your dreams!
As a neurodivergent entrepreneur, taking these eight steps toward launching a successful business may seem daunting, but the rewards are well worth it. You will create a successful venture tailored to your unique strengths and needs with dedication, determination, and a solid plan.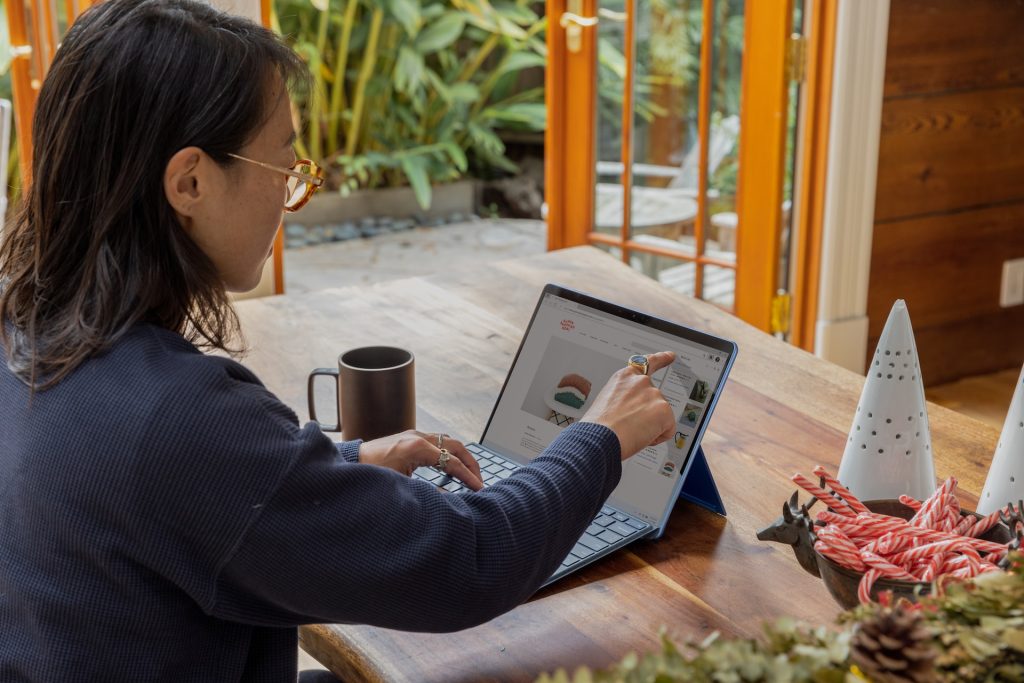 How to Unlock Your Potential as a Neurodivergent Entrepreneur
Neurodivergence is not an impediment to success. On the contrary, with the right mindset and resources, anyone can unlock their potential no matter their neurological difference. In fact, neurodivergent entrepreneurs are uniquely equipped to innovate and succeed in the business world.
Here are some tips to help you unlock your potential as a neurodivergent entrepreneur:
Get Clear on your Strengths and Weaknesses
Please acknowledge that you may have limitations due to your neurodivergence, but also recognize the unique advantages it gives you. For example, if you're an autistic entrepreneur, your excellent attention to detail could help you with meticulous financial planning or coding projects. Knowing how your neurodivergence enables you to succeed is key to unlocking your potential.
Make Connections and Ask for Help
You don't have to go at it alone. Reach out to fellow entrepreneurs, professionals, and organizations specializing in helping neurodivergent individuals. Find mentors or advisors who guide you in developing your business idea and launching it into reality. It's essential to ask for help when needed – don't be afraid to lean on the support of others.
Create a Supportive Environment
Develop an environment where you feel comfortable being yourself as an entrepreneur with a neurological difference. Surround yourself with people who understand and accept your condition, and make sure they provide emotional, mental, and even physical support.
Be Prepared for Challenges
Entrepreneurship is never easy and especially tough when you have a neurological difference. You may face obstacles others don't, so it helps to be prepared. Know your rights as an entrepreneur with a neurological difference to protect yourself legally. Plus, always have a plan B ready just in case things don't turn out how you hoped. For example, if you struggle with certain tasks due to neurodivergence, you may want to outsource those tasks.
Focus on What You Have to Offer
As a neurodivergent entrepreneur, remember you have something unique and valuable to contribute. Don't let negative thoughts or beliefs about yourself get in the way of your success – focus on the strengths of being different. Put yourself out there and showcase how your neurological difference is an asset for yourself and potential customers or investors.
Take the necessary steps to make self-care a priority while running your business. This includes anything from getting enough sleep, making healthy meals, setting boundaries with clients, or taking time off work. It's essential to prioritize self-care to stay focused and energized.
Being a successful neurodivergent entrepreneur is possible but requires hard work and dedication. Through recognizing your strengths, making connections, creating a supportive environment, anticipating challenges, and prioritizing self-care, you'll be well on your way to unlocking your potential as an entrepreneur with a neurological difference. With the right mindset and resources, nothing will stand in the way of your success.
I'm Wall Street Journal and USA Today bestselling author, independent publisher, and serial entrepreneur Connie Ragen Green and would love to connect with you. If you're new to the world of online entrepreneurship please check out my training on how to make your first income online at 3 Day eBiz (Save with Code: MAKEITHAPPEN) and learn how to gain an unfair advantage when it comes to building a lucrative online business.