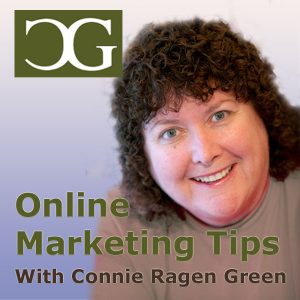 In this second episode of Online Marketing Tips With Connie Ragen Green, my new podcast series, I discuss how we can achieve anything we want to once we have the mindset associated with being a successful entrepreneur.
I also answer questions on a variety of topics, including how to schedule your day as a new online entrepreneur, how to write press releases and have them appear on page one of Google for your keywords, responding to others on Twitter, keeping your digital content organized, and much more.
Be sure to download your Study Guide to follow along with the podcast. I will always be creating these to give you a frame of reference as to what I am discussing during that episode.
Be sure to subscribe to this new podcast series over at iTunes.
Podcast: Play in new window | Download
Subscribe: Apple Podcasts | Android | RSS