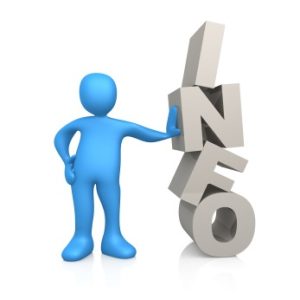 I've been teaching how to profit with freebies almost since I first came online in 2006. Working online as an online entrepreneur is something that many people around the world are doing. There are many benefits to online marketing such as the fact you can work exactly when you want to, doing what you enjoy, and there isn't a limit on how much income you can earn.
One of the things you will spend a good deal of time on is thinking of different ways you can increase your profits. One way to do this is by taking advantage of the different resources you have.
Just a few resources you have are:
The things you are good at and think of as strengths (the different skills and knowledge you possess).
Different technology and software for running an online business with more efficiency. Things like Aweber (or other autoresponder services), article management systems and software to help with invoicing are all things to help run your business more efficiently and easily.

Time management tools like your calendar and an organizer.
Relationships – family, friends, business partners, etc. These people are considered a resource because they can help you manage not just your life but your business too.
The Internet. This can be huge resource for you giving you access to both free and paid opportunities to help you grow your business. For example you can network and build relationships via social networking sites like Facebook and Twitter. You can pay to be a part of a mastermind group where you have access to a mentor and other like minded business people.
And last but certainly not least, don't forget the content and products you have created. These are definitely excellent resources as well.
Each of these resources provides different opportunities for you to grow your business which in turn leads to increased profits. And if you look at the last couple listed, you can use those to create different giveaways and freebies for more income.
The idea of this report is to show you how to profit from freebies, both ones that you have already created and ones that you can find online.
What are Freebies?
More than likely you're probably already familiar with what a freebie is but I'm still going to spend some time explaining this topic and how to leverage it to your maximum benefit.
In the online marketing world, freebies are simply those things that marketers give away. Often they're even known as a 'bribe' in exchange for someone's name and email address.  In the offline world, you're probably more familiar as a consumer with the different freebie marketing tactics you see retail stores doing.
The idea behind freebie marketing is to either charge an extremely low price or give away an item that is fully salable to generate a continual market for another item, and that item is normally disposable.
For example, you'll see freebie marketing in action when you buy a certain brush and get a pack of ponytail holders free. Or you buy a large bottle of body lotion and get a trial size hand lotion free. Or free mouth wash or a toothbrush when you purchase toothpaste. Or it can even be something like getting a free tube of lipstick if you give the makeup company your information (name, email, etc).
Now, let's talk about freebie marketing in the online marketing world.  It's the free eBook you receive after signing up for someone's mailing list. Or it's the free 7 day trial someone offers to their membership site.
Free is no longer considered just a marketing tactic, it's become a full-fledged economy and people have pretty much come to expect it, so be prepared to offer it.
Take a minute to think about this:
Craigslist – you can post free classified ads on their site
Google – you can get a free email account through
Hulu, YouTube and big networks – they provide you with free video and programming options
Zappos – they give you free shipping
Twitter, Facebook and other social media sites – these platforms give you the opportunity to network for free
Match.com – free dating connections
The New York Times – free content (when you access their paper online)
Membership sites – some offer free memberships
And of course you can't forget all the different content that websites provide – blog posts, articles, videos, audios, checklists, reports and eBooks. You can pretty much find information online for anything you want.
You're probably wondering, but how do they profit from doing these things?
One way is by giving away these free resources and then teaching people how to best use them. There is a saying that 'you don't get rich by writing books; you get rich by teaching your book's content'. This is similar in that you will provide your readers and prospects with everything they need, without going into the details of exactly how to best use what you are recommending.
I also profit with freebies by giving away something from another marketer that 'cookies' me in to their affiliate program. Examples of this include:
Think about how you can profit with freebies to build your online business and increase your income dramatically.