Sharpen Your Writing Skills: 7 Ways to Write More Effectively
I knew I needed to sharpen my writing skills and to learn to write more effectively when I started my online business. Here, I'll share my strategies for how you may sharpen your writing skills with 7 ways to write faster, better, and ultimately, with more profitable results.
The best way to boost content engagement and increase traffic to your site is by improving your writing skills. You have to know what your audience likes and find effective ways to present your content engagingly and interestingly. That is how great writers command attention and keep their readers absorbed.
If you aim to achieve the same goal, read on! I'll help you perfect and sharpen your writing skills in 7 easy steps and ensure you not only attract your audience but keep them coming back to your content.
Know Your Audience
Identify your audience to understand the style of writing that suits their needs. Command attention and increase traffic by knowing what your readers enjoy. Answer three questions; who is my audience? what sort of content do they like? And what is their preferred style of writing?
When you know your readers, you will easily create content that appeals to their interests and keeps them revisiting your pages. So, define your target audience and know what they like. Figure out what your readers spend most of their time reading or researching and cater to their needs.
Identify the style of writing they easily relate to and prefer. Know when to be casual and formal. Your tone should depend on the topic at hand. For example, if you are writing motivational articles, use simple and informal language. If you are talking about advanced topics, use formal language and incorporate advanced concepts.
Aim for clarity at all times. Write in a simple and easy-to-understand manner. Make sure your message is simple and straight to the point. Define unfamiliar or advanced terms if you choose to include them in your content. You can have a glossary of terms or define each word as you use it. This will not only help readers along but ensure you keep them on your page.
Don't be repetitive or use words unnecessarily. Doing so will bore your audience and force them off your page. So, pay attention to your choice of words as well as how, where, and when you use them.
Use attractive headlines and inject some personality into your text to keep your audience engaged.
It only takes a few seconds for people to decide whether or not they are going to read your content, so make the most of it. Optimize your headlines to suit their needs. Use eye-catching and compelling titles to pique interest and command attention. For example, if you are targeting website owners and want to help them improve their online visibility, use "6 simple steps to rank high on search engine results pages" or "5 ways to grow your audience and increase traffic to your site" as your headline.
Once you identify your audience, know the right language to use, and create an appealing title, move on to the next step;
Create an Outline to Sharpen Your Writing Skills
Have a goal. Know what you want to achieve from your article or post. Jot down your main ideas. Use complete sentences to simplify the process and ensure you understand your message. Compare the main ideas that you've written down to the topic at hand. Get rid of ones that don't go hand in hand with your message and use ones that help you easily communicate your message or ones you want to incorporate in your content.
List your ideas in a logical and easy-to-understand manner to ensure readers follow along. Write readable and highly interactive content that keeps readers glued to your work.
Pause at least one question per article. Keep your audience thinking "I need to find out more" "I didn't know that" and "this is interesting!"
Make sure each point effortlessly connects to the main point. Don't mix up your ideas or try to explain different points in one paragraph. Introduce a new idea in a separate paragraph and make your points seamlessly fit in together.
Use subheadings to avoid tangents or going off-topic.
Write Your First Draft
Create your first draft and understand that writing, just like any other skill requires patience and practice. So, aim to write as much as you can without worrying too much about grammar, spelling, and so forth. This will help you find your voice, use the right tone, and hone your skills.
Once you know what to write and list your main ideas, just write. You will correct the mistakes made along the way after completing your draft. Right now, your main aim is to express your views and write as much as you can.
It is impossible to create a masterpiece on your first draft, so don't even try. Focus on presenting your main point and getting your message across.
Give your content an introduction, body, and conclusion. Introduce your main idea in the introductory text and help the reader familiarize themselves with your content. Establish the tone that you are going to use throughout the rest of your content and make sure your audience identifies with it.
Facing a blank page is not easy and for that reason, you may be stuck but remember, this is your first draft therefore, you can start anywhere. You can easily jump into the body text and start putting your ideas together without even writing the introduction. Once you get your juices flowing, go back and work on your introduction text.
Overcome writer's block by applying the best tips and tricks. Such as leaving your work for an hour or so and doing something completely unrelated. You can go for a walk, take a nap, look for external motivation, or read books by your favorite authors. Once you get your juices flowing, go back to your script.
Revise and edit your draft as many times as you like after completing the entire article. Decide what areas to reorganize, improve, or get rid of and apply the necessary changes. If you are not happy with your work, create another draft. You can create as many drafts as you like until you are happy with the final product.
Remember, patience is key. If you don't see desired results immediately, keep at it. You will eventually get there.
Bear in mind that the best writers didn't perfect their writing skills overnight. It took patience and practice. Lots of it!
Write Conversationally to Sharpen Your Writing Skills
Be conversational. Create a connection and write as if you are having a conversation. Address your readers directly and make your audience feel like they are conversing with you. Ask engaging questions. Keep the reader thinking and searching for specific information. You can identify a problem and take them through different stages until you arrive at a solution.
For example, if you are teaching a new skill, focus on the significance of that particular skill in helping your audience address a specified problem. Explain the problem and its causes. Pause a question and then offer a solution.
You may concentrate on helping the reader get into freelancing, for instance. Talk about the unemployment rate and the associated challenges and then explain the importance of freelancing. What one can achieve from it, how other freelancers are benefiting, and so forth.
Personalize your writing to retain attention and keep your readers interested in going through the rest of your content. Add personality to your work and find your voice. Share interesting facts and a joke here and there.
Give your audience a reason to search for more of your writings. Keep them absorbed and hitting the share and like buttons on your posts. Blogging is the very best way to achieve this goal.
Share Your Opinion and Take a Stand
Do enough research to provide accurate and helpful information. Your readers will judge you based on the quality of work you produce. They will continue visiting your content only if it benefits them in some way. So, decide on the sort of value you want to bring to their lives and share useful high-quality information.
Do your research. Use different and reputable sources. Identify the best sources for the subject at hand and use them to create your masterpiece. Read as much you can on the topic you want to cover. Go online and search for the best blogs or websites in your niche. Borrow some of their thoughts and if you run into something you don't understand or agree with, do additional research. Visit other blogs or run a Google search and learn more.
When you list down all the important facts and are happy with the amount of research you've done, continue writing. Make sure you only use truthful and well-researched info.
Don't forget to add your opinion here and there. Clarify your viewpoint. State the facts but share your outlook as well.
Think like a writer to succeed and get the most from your efforts. Learn from those who have gone before you. Identify your top 5 writers and pay attention to their writing style. Concentrate on how they structure their content, their choice of words, their tone, and so on. Incorporate some of their methods into your writing. However, don't overdo it. Use your voice and seek to be different in some way.
Follow influential blogs within your niche and purchase relevant books.
Make it your goal to read at least one book every two weeks and an article a day. You can read poetry, magazines, newspapers, and so forth. The goal is to familiarize yourself with other writings and learn as much as you can.
You can also join online writing communities on Facebook, follow them on Twitter, and be an active member of the community. Connect with other writers and engage with their content. Encourage them to interact with your posts by leaving constructive comments on their posts and liking their articles.
Follow famous and best-selling authors around your niche. Pay attention to how they express their opinion on social media, the way they structure their writing, as well as how they convey their main message.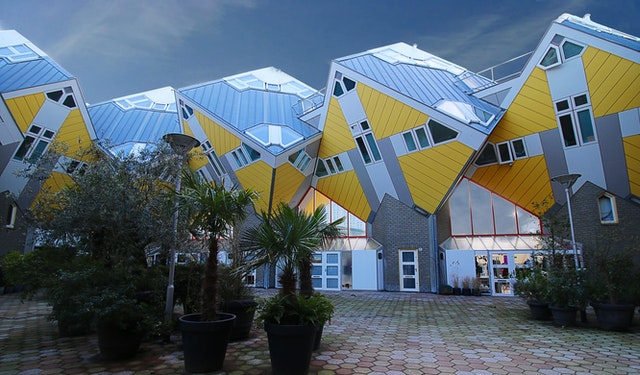 Use the Right Story Structure
Use the right structure to retain attention and boost engagement. People interact best with easy-to-follow and well-structured content. Whether you are writing an 800-word article or a 3000-word piece, you have to present it right.
Use short paragraphs and short sentences to attract your readers and help them understand your message. Short paragraphs are attractive and quite frankly, easy to follow. So, make sure you always create sections and subsections.
Short sentences are easy to read and make it easy for your audience to quickly grasp your message. Therefore, avoid lengthy sentences and give your readers a reason to continue reading to the end.
Avoid wordy sentences or using unnecessary words because it will quickly bore your readers and force them off your page. How do you know a sentence is wordy? If you can remove certain words and still keep the sentence's meaning, then it's wordy.
Avoid wordiness by knowing and implementing the best practices. For example, don't use unnecessary prepositions, get rid of filler words, use active verbs, and so on. Examples of common filler words to use sparingly or avoid altogether are 'very' 'actually' 'really' 'just and 'literally.'
Next, organize your content right. Create headings and subheadings to guide the reader and present the information right. Use different fonts for your titles, subtitles, as well as the rest of your content. Make sure your headings stand out and grab attention. Use compelling language to pique interest and attract your audience. All of these are strategies to help you sharpen your writing skills.
Know what you want to write and create headlines that easily explain the information you are sharing. Make it easy for readers to click on your headlines and read the rest of your content. For example, if you are writing about the importance of online learning, use "Here's how online learning is helping millions of people change their lives" or "Advance your education and take your business to the next level with any one of these 6 courses" as your headline.
Include images on your content to retain interest. If you create a 1000-word article, for example, add at least one image. You can either place it just before your introduction or after the introductory text but before the body text. That way, you will quickly and easily pique interest and command attention. Choose images that are in line with the information you are sharing to convey the right message.
Write a conclusion that sums up your content or highlights the main points you covered. This is a great way to keep the reader reflecting on the information you shared.
You can also take it a step further and mention an upcoming article to ensure the reader returns to your page.
Proofread Your Work and Read Your Writing Aloud
After writing the final piece, proofread your work. Don't publish or release the final version without going through your document. Revise and edit at least three times to correct mistakes and make the necessary changes.
Consider the overall structure of your content. Identify areas to improve and make adjustments.
Edit your document. Reorganize your passages or sentences where necessary. Pay attention to your terminology and identify words to replace or get rid of.
Next, identify grammatical errors, spelling errors, as well as punctuation errors. Use the best grammar checker tools such as Grammarly, Hemingway Editor, or ProWritingAid.
You can also use the software to check for readability, get suggestions on how to enhance your sentence structure, identify missing commas, and so much more.
When you have revised and edited your work, go over it again and read it out loud to ensure what you've written makes sense. If it makes sense to you, it will make sense to your readers. If it is engaging to you, your readers will also find it engaging. Reading out loud also helps you notice run-on sentences and phrases that aren't used correctly. So, don't skip this part.
Next, find a mentor or approach someone whose work you admire. Submit your article and ask for feedback. Be open to constructive criticism because it will help you to improve and advance your skills. Take the advice you get and appreciate the compliments you receive.
You can also find a writing partner or look for a good editor. Ask them to analyze and edit your work. Ask for feedback so you can know what works and what doesn't.
Invest in a paid online course to advance your skills and take your writing to the next level. Research the best institutions, identify top courses, and sign up to quickly hone in on your skills and grow.
Some of the best platforms to look into are Masterclass, Write of Passage, and Udemy.
Perfecting your story structure and knowing how to sharpen your writing skills takes time, patience, and a lot of practice. So, look for writing opportunities and make the most of them. If there aren't many opportunities, start journaling or launch a blog.
Whatever you do, don't stop writing!
BONUS:
Bid for writing gigs on freelancing sites once you are comfortable with your skills. Use Fiverr, Upwork, Medium, or PeoplePerHour.
I'm bestselling USA Today and Wall Street Journal author, publisher, and entrepreneur Connie Ragen Green and I would love to connect further with you. If you have an interest in finding the right JV (Joint Venture) partners to help you skyrocket your way to success, please check out my training at JVs Made Simple so you may get started right away.