Side Hustles You Can Start Today
As more and more people begin to branch out from typical 8-5 jobs, or find the need to acquire an extra income, a side hustle becomes the perfect option. Side hustles take up less time than a full-time job, and can provide an extra pocket of income that can become a safety net for more challenging weeks.
As prices increase with soaring inflation, jobs are harder to find, and growing older means that some jobs aren't as easy, finding remote work may become necessary. Side hustles often offer the opportunity to become main sources of income, if you can put forth the time and effort to grow your side hustle into more than just an extra profit stream.
With so many different side hustles to choose from, you can take some time to test out your favorites and find the right one for you. It may take time to turn a side hustle into something more, but the rewards are worth it.
The great thing about most of these options is that they offer flexibility. In most cases, you can work whatever hours you want to, and put in as many or as few hours as works for your schedule.
Even the rates you charge can be flexible. You might start off charging less until you learn the ropes and gain some feedback or testimonials, but you can increase your earnings by leveling up in rates soon after.
Even if you're currently making ends meet, look to the future and consider whether the rising cost of food, gas, rent and more will put a strain on your budget. If the answer is yes, consider launching a side hustle to shore up your emergency fund for a rainy day.
Side Hustle #1: Get Hired to Handle Tasks for Others
Becoming a virtual assistant is just like being an assistant or secretary for a client at an office, except your office is now your home. As more jobs are becoming remote, assistants are needed.
Businesses and even solo entrepreneurs still need someone to answer calls, plan out schedules, and do the more common tasks that they don't always have time for. You may find yourself doing tasks like answering emails with a script, double-checking stored information, and processing simple data.
Some virtual assistants will focus primarily on the social media aspect of a brand. This includes creating and posting blog posts, TikToks, editing YouTube videos, and creating content that will help promote the brand or client you are working with.
One of the best aspects of virtual assisting is the ability to work with your client in order to set your own hours and wages. Being a virtual assistant can become a full-time job, but it all depends on who you end up working for, and what they need from you.
Side Hustle #2: Narrate for Audiobooks
Some avid readers don't have the time to sit down and read a book. So many turn to audiobooks so that they can multitask and enjoy content while getting their work done. As audiobooks continue to grow in popularity, more and more self-published authors are searching to find the perfect voice for their books.
If you enjoy acting and speaking, narrating is a great path to take. All you need is a quiet studio to work in, which you can create in your own home. Once you have a solid setup, you can begin recording some samples to put in your portfolio.
These could be simple recordings of you reading pages from some of your favorite books. Try to include different genres so that you can show your range of emotion and inflection.
To create a home studio, you just need a quiet spot with lots of items to deflect the bounce of sound and prevent echoes. There are even tabletop acoustic foam sets you can use to absorb the echo and help your narration come out sounding polished to perfection!
Side Hustle #3: Learn How to Recruit Affiliates
An affiliate manager is tasked with handling promotions for memberships, classes, products, and information. They have to know how to network with the competition and bring in a flow of traffic by leveraging other peoples' lists, especially during product launches.
It's up to the affiliate manager to create successful promotions while handling all of the technical details of any type of release. Many entrepreneurs will try to handle this type of work on their own.
But once their brand grows to a certain point, they will no longer have time for it. If they choose to trust you with such an important aspect of their business, it is essential that you already know what you are doing and can ease the burden for them.
You'll approach the top affiliates in the niche and open a discussion with them to see if they'd be interested in promoting. You'll be the point person answering questions and sending them any and all materials they need to make an informed decision.
Side Hustle #4: Become a Ghostwriter
There are plenty of opportunities for anyone who wants to become a ghostwriter. As a ghostwriter, you are simply given the job of writing the content that other people either don't want to do or don't have the time to write.
You will be given a task with an outline or summary that gives you an idea of what you have to write. And then it is up to you to fulfill your client's vision. There are many different types of content available for ghostwriters.
You could be writing content for emails, websites, blog posts, eBooks, social media posts, press releases, and more. Brands trust you to write in a professional voice, since your writing will reflect on the brand.
Try writing a few samples so that you don't have an empty portfolio. These can be basic ideas, as long as they show off how you write in terms of quality and style. Once you have a few things in your portfolio, you can sign up for some freelance platforms.
Upwork and Fiverr are typically the most popular options for ghostwriters. Make sure to include as much information as you can on your profile. This should include how much you want to be paid, what types of ghostwriting jobs you are searching for, and your experience and education.
Once your profile is set up, you can start applying for different jobs that are listed that fit your interests and skills. You can also launch your own ghostwriting website to get direct jobs so the platforms don't take a cut, and you'll begin getting jobs as positive word of mouth spreads about your quality.
Side Hustle #5: Participate in Focus Groups
There is always new research to be done when it comes to marketing and understanding the way a human's mind works. Companies will create surveys and other methods for businesses so that they can sell their research to businesses and brands looking for marketing research.
These companies are always looking for people who are willing to participate in focus groups. You can apply to join and if accepted, you can get paid either per project or per hour.
Make sure to only sign up for paid focus groups. It is important to make sure you are qualified for the focus group you want to join. Some of this research will target certain demographics, so make sure to read the requirements ahead of time.
Sometimes, they will have you fill out a pre-survey so that you will know for sure whether or not you qualify. They may even interview you beforehand to see if you're a good fit and that may include asking you things like how old you are, what race or political affiliation you belong to, and so on.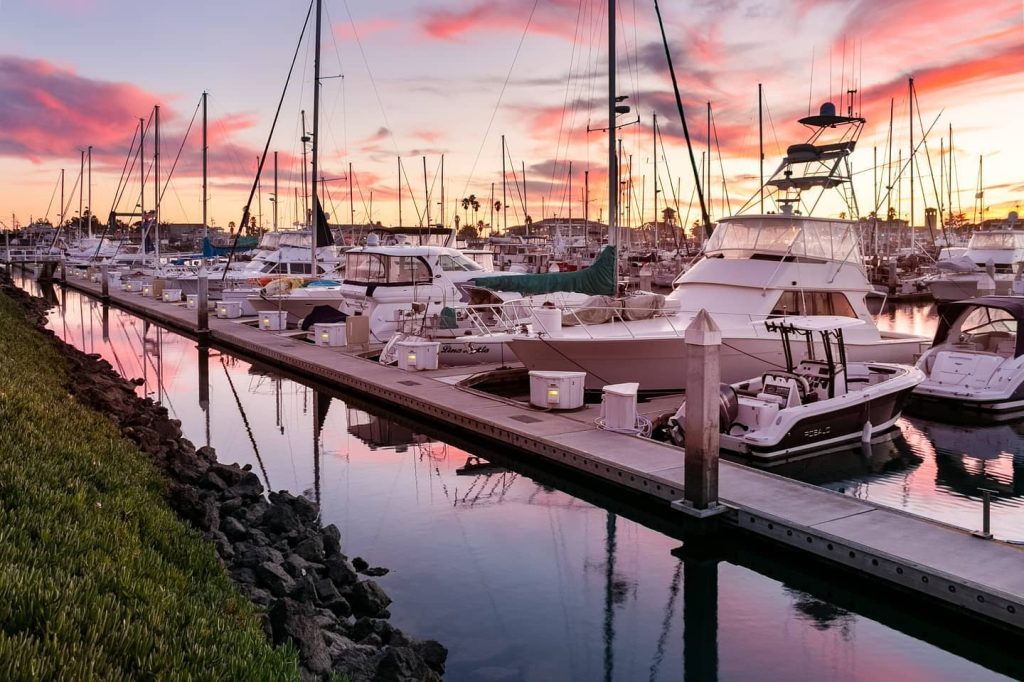 Side Hustle #6: Manage a Brand or Influencer's Social Media
In order to make the most of one's influence and following, creators should start posting on every social media app possible, so that they can optimize their reach. This is especially important when an influencer may want to create merchandise or go on tour.
Managing every social media post and creating all of that content can take up a lot of time and energy. That's where you come in. As a social media manager, you help influencers create exciting and engaging content for all of their social media pages.
You can help with profile changes, managing what content should go out and when it should be posted, designing fun Instagram stories, and just assisting your client with any social media needs. Side hustles with social media can give you excellent income and total time freedom.
Side Hustle #7: Edit YouTube and TikTok Videos
Video content has grown more popular recently, which is mainly due to TikTok's rise in popularity. A lot of creators gain their influence by frequently posting on YouTube and TikTok.
Video content allows influencers to show more emotion and passion, while also showcasing different niches, like fashion or DIYs. Once your client has pressed record and created some videos that can go together nicely, it is up to you to edit and polish them so that each video is appealing and runs smoothly.
You may have to edit out pauses in your client's talking, and any other noises that may interrupt things. You may need to find good background music and add aesthetic text to go with each video, depending on what your client wants.
There are plenty of video editing tools that you can choose to download, and some are even free. Before you start applying for these jobs, you may want to consider messing around on the apps you use so that you are fully experienced and prepared. Side hustles with video can be fun and well paying.
If your customer allows it, you may even be able to provide contact information for your services at the end of a video, or in its description. This is a great way to show off your work and gain potential customers.
Side Hustle #8: Become a Freelance Graphic Designer
Visuals are a major part of any marketing. How a brand is designed can have a great effect on whether or not potential customers become confirmed buyers. People will need graphic designers for logos, website design, posts, headers and banners, advertisements, and even covers for their eBooks.
Some businesses will require some type of college degree when hiring, but many do not – and you can put up gigs as a freelancer where you're not working for anyone else but yourself.
As long as you can show examples of your work to prospective clients and understand the project, you can make quite the business for yourself. Before applying for graphic designing gigs, make sure to have a full portfolio.
In this portfolio, you may want to include some logo designs, random illustrations, and creative social media templates. Having a wide variety of creations in your portfolio will help potential customers get an idea of your creativity and artistic style. Side hustles with graphics can lead to great opportunities for you!
Side Hustle #9: Create an Online Thrift Shop
Thrifting has become a popular trend for many ages. As more people are beginning to express their personalized fashion sense online, they are looking for unique finds that will help them stand out.
You can go thrifting to find amazing vintage pieces for a small amount of money. Goodwill, Savers, and the Salvation Army are some of the more trusted thrift stores. You can even go searching for garage sales to find unique pieces for very low prices.
Once you know what to look for, you can turn those pieces into profit by selling them online. You can sell these clothing items on sites like Facebook marketplace, Depop, Poshmark, and eBay.
You can even take some of these items and flip them with your own creativity. If you know how to sew, or even embroider, you can add small touches to make them special or personalized.
Side Hustle #10: Become a Freelance Editor
If grammar and punctuation comes easily to you, becoming a freelance editor is a great way to make some extra money on the side. Many entrepreneurs can write out their own thoughts and ideas, but don't always know how to make things grammatically correct.
Some writers even struggle with making their writing more exciting by using a wider variety of words. You can apply for editing jobs on freelance sites like Upwork and Fiverr.
Many self-publishing authors just want to hire an editor to go over their work before they publish their eBooks. It may seem like tedious work, but you can earn a solid payout if your editing becomes reputable. Writing "side hustles" tend to be very lucrative.
Side Hustle #11: List Anything Online Before Donating
If you find yourself doing some cleaning up and end up with a pile of things to get rid of, consider listing those items online before you drop them off at your local Goodwill. You may not expect most of it to sell, but you can be surprised by the things people are willing to buy second hand.
If you have any family members or friends who are also getting rid of random things, consider asking them to drop them off at your house instead. You can create your own miniature store with different items.
You can try to sell these items on Facebook Marketplace, eBay, and even Craigslist. These include things like clothes, shoes, electronics, books, fitness gear and more.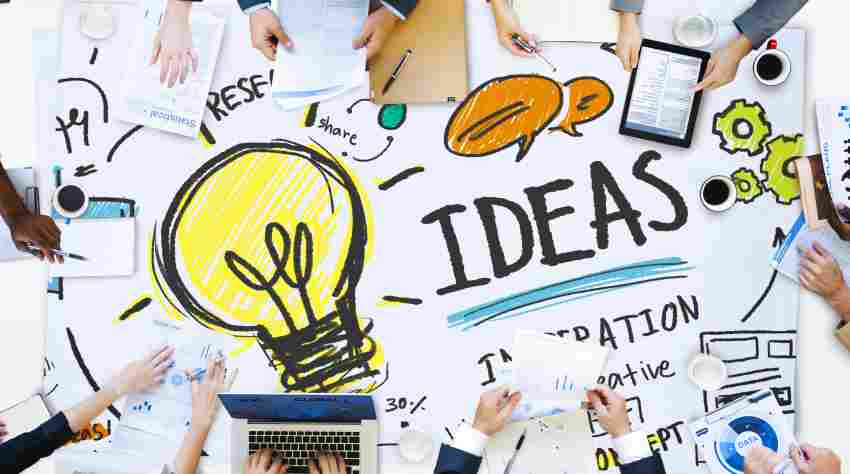 Side Hustle #12: Sell Printables on Etsy
Printables are very common on Etsy, due to the wide variety of possible printable niches to create with. When you can find your target audience and learn about the kind of content they want to purchase, you will be able to get creative with making as many different printables as possible for the audience.
You can create templates for planners, calendars, checklists, weight loss trackers, worksheets, bridal shower games, questionnaires, and itineraries. You can create individual listings for each template you make, so that customers can purchase a downloadable digital file of your work.
This takes out the shipping step, so that you don't have as much to do when someone makes a purchase. You can even bundle some of your printables in order to bring in higher sales. Did you know that side hustles were so diverse?
Side Hustle #13: Become a Stock Photographer
Whenever a blogger, brand, or entrepreneur is creating content, they will usually go to a stock photo site for photos, rather than hiring a personal photographer. These stock photo sites are constantly looking for photographers to buy photos from.
If you have an eye for good photos, you can sell your images to these sites and collect a payout every time someone downloads your image on their site. You can do this on sites like iStockPhoto, Pexels, and Shutterstock. Side hustles with photography can lead to a whole new career path, no matter your age or previous experience.
Once you submit a photo and it is accepted, it will be published publicly for commercial use. It is important to make sure that your photos qualify with the submission guidelines and rules.
When you are taking photos, try to keep in mind what the public wants. Find a niche and take many photos for that niche, so that there is a wide selection. For example, if you want to provide photos for a fitness blog or brand, take photos of someone tying their shoes, or unbranded dumbbells sitting on a table, or an exercise ball sitting on a yoga mat.
Side Hustle #14: Create Online Courses for a Specific Niche
Holding information can be more powerful than many people know. If you are well-informed on any niche topic, you can use that knowledge to your advantage by creating online courses. People are always looking to learn more and improve their interests and skills. Side hustles can lead to lucrative entrepreneurship!
You can share your knowledge to the world and make a profit off of it by offering paid online courses, eBooks, and training sessions. It will take time, and you have to make sure your content looks professional and is accurate, but you can generate revenue with the information that is already in your brain.
You can create books and courses on many different topics. For example, if you love fitness, you could record videos that include your favorite exercise routines. You could also offer training sessions over Zoom with a smaller crowd of people to encourage a community.
You can build a loyal community of followers that views you as a trustworthy teacher, which means that they will have no problem recommending you to people they know and buying your future products as they're released.
Side Hustle #15: Become an Online Tutor for Children
Parents are some of the busiest people in the world. If their kids are struggling with grades, they may not be available to give them proper help and guidance. Paying for a tutor to come to the house every night may also be too costly.
You can offer your tutoring services online, for any specific topics that you feel most confident in. Many websites require some kind of degree or credentials, but some will let you take a few classes in order to be certified.
You can also freelance and post service offers on other freelance sites. You can help with many different subjects and grade levels – from reading for an elementary school child to calculus for a high school student. These types of side hustles can be quite rewarding!
I'm bestselling USA Today and Wall Street Journal author, publisher, and entrepreneur Connie Ragen Green and my goal is to connect with you if you have more than just a passing interest in getting started with an online business. Please take a close look at Jim Edward's "How to Write, Publish & Sell Your Own Outrageously Profitable eBook in As Little As 7 Days" and get started on the journey to entrepreneurial success.