Squeeze Pages to Grow Your Business: How To Effortlessly Setup A Lead Generating Masterpiece In No Time!
Before you can start to build a responsive list or create a captivating sales page, you need to take a serious look at squeeze pages to grow your business and build a list. When compared to regular home pages, squeeze pages focus specifically on one task, capturing leads for a newsletter or making sales for your product.
Other common words often used to describe squeeze pages, include "landing page" or "lead capture page" in some circles. When I began online in 2006, we called them "shy yes" pages, meaning that your prospects may have to be gently coaxed or persuaded to opt in to your list. However, we will mainly be using the term squeeze page here.
First of all, these squeeze pages to grow your business are generally the most important part of your marketing funnel, and I'm sure you've noticed that all successful marketers use these. When it comes to selling products online, you'll definitely want to use one, too. It's far more powerful than relying on sidebar opt-in forms and unfocused pages that do not convey a single point and a single call to action.
Another important take away about squeeze pages is that every one contains the same parts and is focused on a SINGLE goal – getting the visitor to become a subscriber or buyer. These parts are as follows:
an opt-in form (or sales prompt)
a brief introduction
a recent photo of the list/product owner
the signature of the list owner
a call to action.
Finally, if there is one thing you absolutely must take away from this article, it's that you cannot create a landing page or squeeze page that isn't focused on your niche topic.
What You Need To Get Started with Squeeze Pages to Grow Your Business

Before you get excited and started building your squeeze page right away, you will need a couple of things. This will help ensure your offer actually has a focus, and also help you in the creation of your landing page.
The first thing you absolutely need before you get started online is an autoresponder. Without an autoresponder, you're basically tossing money out the window. Instead of creating relationships with customers and potential future customers, and opening up the opportunity to attempt future back-end sales – you're allowing visitors to leave and they'll probably never come back. I recommend AWeber for your autoresponder, and you may get started at no cost or obligation. Once you have five hundred names on your list, you'll be charged less than $20 a month to continue.
Besides your auto responder, another important thing to consider is you need to have an actual offer that people want or need. So if you don't have one you may need to create a product, such as an eBook or a simple information product or online course.
If you're like most of us and feel you don't have the skills to create your own product initially, that's perfectly fine. You can always hire a professional to do it for you, and there are plenty of sites where you can find people eager to do the work for a relatively low cost. Another popular option is to re-brand and re-work PLR (private label rights) content, which can be done pretty quickly and easily.
Another thing you absolutely must have before you get started is a way to receive payments. There are plenty of options to choose from these days like PayPal, Stripe, ClickBank, and more. All of these services allow you to get setup easily and make transactions quickly.
Last but not least you're going to need a nice set of graphics to help grab visitors attention when they land on your squeeze page. These usually include things like a product image, a professional looking picture of yourself and even subscribe buttons. Your portrait is the easy part, but you might want to hire a professional to do the rest for you.
Planning Your Squeeze Pages to Grow Your Business By Design
As the saying goes, "first impressions are lasting impressions", so therefore the most important part of creating a squeeze page is planning your
design. How you design your squeeze page will, of course, depend on how you plan on generating traffic. Keep it simple!
If you plan to go the SEO route, then you'll need to find search phrases in your niche that have a high search volume, and preferably a small amount of competing sites. Then, for example, you can create multiple squeeze pages with each version optimized around a different search phrase.
Furthermore, if you decide to generate traffic through pay per click advertising, planning your squeeze page design will again be best suited tweaking different pages to fit the keywords you're targeting in your advertising. This simple concept is actually where a lot people stumble when they create a squeeze page, they fail to tweak it to fit their targeted audience.
Another important part you need to consider when designing your squeeze page is that you need to clearly communicate the exact benefits your prospects will get from subscribing to your newsletter or grabbing your free report, etc.
Let's say, for example, you have a newsletter about Legos and you group it under a broad term like "toys." A potential customer that's searching specifically for information about Legos may leave your page if they don't immediately see information on the exact topic they were searching for. Therefore, it's best that you take a little bit of extra time to craft a squeeze page that's centered around the exact topic that you're targeting.
If you want to take it even further, you can also segment your list around each topic, so you can send information about a specific topic to only those that request it.
How To Craft A Squeeze Page That Converts
The majority of people just starting out have no idea how to craft a squeeze page that converts. Instead, they slap together bits and pieces that they have seen used in other marketing squeeze pages – and most of the time don't piece them together in the same way the owner of the successful squeeze page did.
One of the biggest obstacles for many newbies is writing the sales copy. And that's fine. Not everyone is going to be an excellent writer – never mind a copywriter. But as someone selling a product or trying to build a list, it is important that you know your strengths and weaknesses – and that you either spend the time to overcome them or hire someone else to do it for you.
The good news though, at least when it comes to crafting your squeeze page, is that you really don't need that much sales copy at all. In this case sometimes less is more, as your main goal here is to collect email addresses.
Rather than building a compelling case with multiple triggers and calls to action over the course of a thousand or more words like a traditional sales letter, it's best to simply condense that all into a compelling headline, one paragraph or so of benefits, and your call to action.
Since at this point your customer is not being asked to buy anything on your squeeze page, you more than likely wont have much resistance to subscribing, unless of course the visitor:
A. Doesn't see any benefits immediately; and
B. Suspects that you may sell their info to spammers.
Both of these issues are pretty easy to overcome. Make sure you have an attention grabbing headline, and also simply state the exact benefits they will receive for subscribing. Of course don't forget to mix in psychological triggers.
The second issue can simply be solved by include a short line under your opt-in form that explains that you will not – under any circumstances – spam them or sell or give away their email address and name, which you must uphold at all times and under any circumstances; there is no gray area.
Tips To Increase Your Conversion Rates
When it comes to increasing your squeeze page conversion rates, there are three major ways to accomplish this. If you have, or are considering hiring professionals to create a squeeze page for you they usually include these three elements and a few others.
The first, and perhaps the most important way in which you can increase your conversion rate is through personalization. This is because people connect best with other people rather than faceless corporations. There are 2 easy ways to do this. First provide a photo of yourself, and second you can add a simple your signature to the bottom of your squeeze page.
This simple gesture alone can drastically increase your visitors' trust. Most people who resist buying stuff online do so because they're scared of being scammed by a faceless liar, who won't be around when they need help or if they need to return the product.
Another way you can increase your squeeze page conversion rate is by using plain black text on a white layout. Regardless of what anyone tells you, this is one of the easiest ways in which to make your page look professional, rather than desperate. Remember the earlier tip that less can be more?
Finally, the third way to increase your squeeze page conversions is by offering something for free. Since this is generally what happens when we use a squeeze page to generate leads, you're already covered. But let's say your squeeze page is for your newsletter, you can offer a free report or something as a bonus for subscribing.
This technique is so effective quite simply because it allows your customers to judge your work and ideas before they actually have to buy anything from you. Furthermore, it's one of the best ways to build trust. Follow these three basic principals and you will notably increase your
squeeze page conversion rate.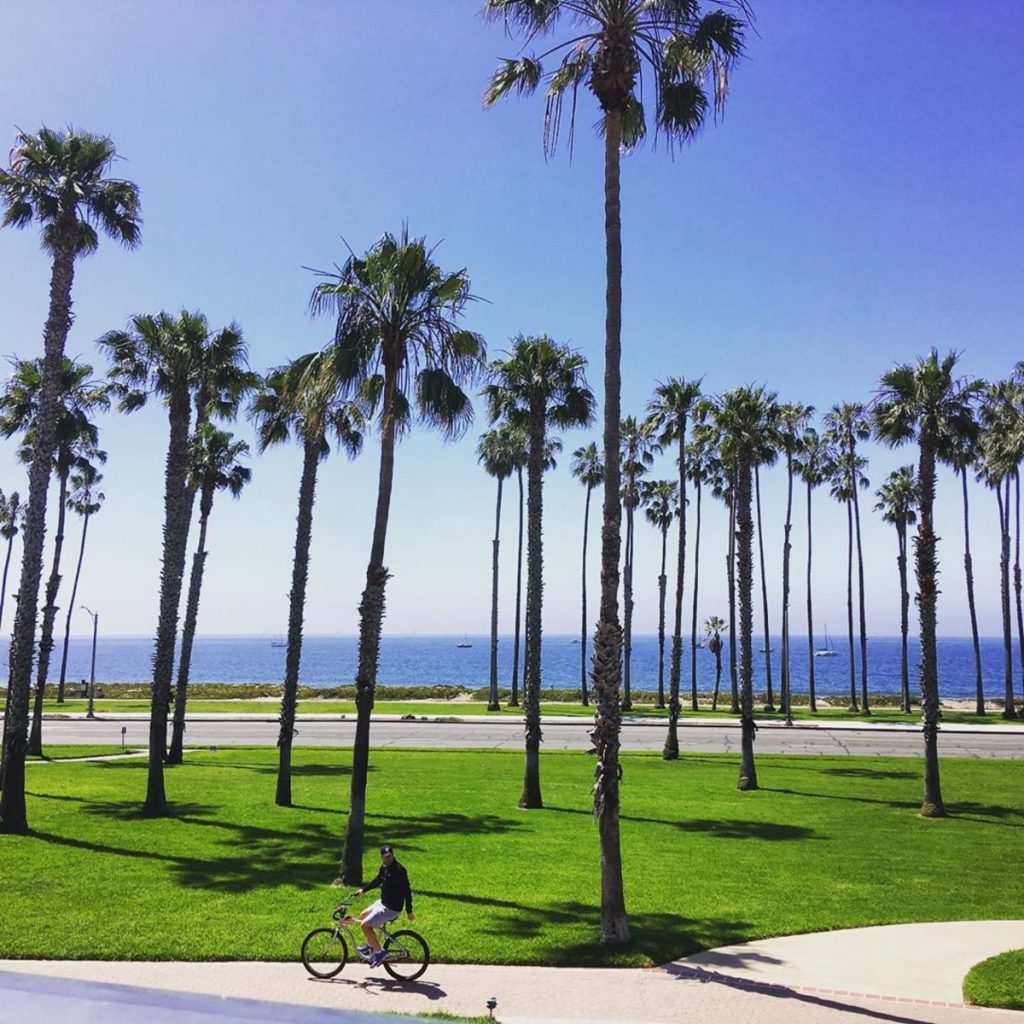 Driving Traffic To Your Squeeze Page
When it comes to driving traffic to your squeeze page, it's often easier said than done. It doesn't matter how great your landing page is if no one ever reads it, right? Furthermore, if you're sending all kinds of traffic other than your target audience, it also wont matter. This is why you need to find the right media through which you can drive targeted visitors to your squeeze page.
Like we already touched on in an earlier section, one way to get very targeted traffic to your squeeze page is through natural search engine optimization. This is the slowest process and often the most difficult, but it also comes with massive rewards for the winners. This is also one of the best ways to ensure a continually growing traffic flow over time.
Generating natural traffic from the search engines generally involves getting links to your site. While reciprocal links was once the best strategy when I first started, major search engines are actually devaluing spammy reciprocal links in favor of high quality one-way links to your site.
As previously mentioned, when you're trying to generate traffic through SEO, you should optimize your squeeze page for certain key phrases. Remember to create specific pages that are focused on one keyword in your given niche. You can then set the page URL extension and optimize the content for that keyword, but don't go crazy here. You will also want to use it in your header and title HTML tags.
Another option for you to consider when generating traffic to your squeeze page is using pay per click advertising. One of the most popular ways to do this is with Google Adwords. While this method will have an upfront cost, it is a much easier alternative to search engine optimization –  SEO.
The first thing you should do is start with some careful keyword research; and remember to optimize your squeeze pages to grow your business and to match the specific keywords you're targeting.
Like SEO, PPC (pay-per-click) advertising can be very effective, but they both usually have rather high barriers to entry for some people and require a fair bit of work. Thankfully, there are more options, and one of those are basic human connections. And this is where a lot of online marketers drop the ball. They simply don't understand the power of human connections because they are too caught up with the thought of making sales and collecting massive checks without having to deal with customers and clients.
The fastest way to get traffic through human connections is what's known as a joint venture partner. Start by gathering a list of potential "partners" – or people who might be able to help you in some mutually beneficial way. This list might include other list and site owners in your niche, and other experts.
The important thing to keep in mind when contacting joint venture partners is to make it as quick, easy, and beneficial for them as possible. They are generally very busy people and they have no incentive for doing it, and they may not even reply to you. And if it isn't easy for them to do, they'll probably accept other joint venture offers before yours.
Blog and forum posting is another great way to get traffic to your squeeze page, and it can also help in your SEO rankings. However, it is important to remember not to spam. Instead, you should actually participate on the forum, provide people with something of value; and, after a while, you can post your link in your signature. You can also try to network with people on the forum who work in similar fields.
Your approach to blog posting should be similar. Include a signature file that links back to your landing page, but remember spamming is not acceptable and will ruin your reputation. Instead, post useful comments that provide value to the original blog post. This is not only more ethical,
but it is very effective.
Spam gets deleted and banned. Good comments get praised, enticing people to follow your link and check out your products.
Your Turn to Create a Squeeze Page
We have covered a ton of great amount of information here on everything you need to know to setup squeeze pages to build your list. Always remember that it really doesn't matter how competitive the market is or how many other marketers out there own the same product.
When it is all said and done, the only thing that really counts is how the product is marketed – how you present it to the market…
Smaller markets may be easy to break, but the bigger markets have larger rewards for the winners! The only thing left now is for you to take action. I can give you advice on what to do, but I can't make you do it. That is entirely up to you! 😉 See you at the top as you create squeeze pages to grow your business!
I'm author, publisher, and entrepreneur Connie Ragen Green and I would love to connect further with you. If  you have an interest in hosting video live streams, even if you're an introvert, to help you skyrocket your  way to success, please check out my comprehensive training for beginners at Video Live Streaming for Introverts so you may get started right away.