Getting Your Family on Board with Your Online Business
Starting any business is a big undertaking. It's even more challenging if you're trying to do it while holding down a full-time job and caring for your family. If you're starting an online business, get your family on board from the very beginning.
The people in our lives like to know what's going on around them. So, if you're going to start a new business venture, offline or online be sure to take the time to explain your plans and involve them in the process as much as possible.
Think of it this way, if you can't prove to your family that your business venture is worthwhile, how will you show your prospective customers and clients it is?
Here are a few steps to take when you're starting an online business to get your family on board with what you are creating:
Explain Your Plans and Why You're Doing It
The first step is to sit down with your family and explain your plan and why you are doing it. Your 'Why?' most likely includes them, so allow them to dream and create alongside you, at least in a small way. Be sure to emphasize that this is something you're passionate about and that you believe in your business idea.
Get Your Family Members Involved
If your family supports your plans, involve them in the process as much as possible. Ask them for their input and advice along the way. Tell them how they can help you out, even if it's just by offering you some moral support. Early on, I had one family member putting together and organizing spread sheets for me, and another learning how to create some simple graphics I could use on my sales pages.
Set Firm But Flexible Boundaries
It's essential to establish boundaries between your family time and business time. Make sure they understand that you may need to devote some time and energy to your business but that it won't interfere with your family commitments.
Make a Schedule and a To-Do List
A vital factor in your success is learning to make a good schedule and stick to it. I recommend you use a schedule along with a to-do list for best results. This will help you ensure that you're still meeting your family's needs while also working on your business. Let your family know your schedule so they can understand if you need to take a call or work on something during family time. I bought a flexible whiteboard calendar and pinned it to the wall between the kitchen and the family room, making it impossible to miss.
Keep Them Updated
Make sure you keep your family updated on your progress, both good and bad. They'll be more likely to support you if they feel like they're in the loop and that you're open and honest with them about your business. While they most likely will not be able to advise you on the specifics of the business you're creating, they will certainly understand and appreciate some small details of what you are working on in your home office each day.
Show Your Appreciation
When it comes to showing your appreciation when you are starting an online business, get your family on board by expressing your feelings in a way that lets them know how much you care about them and their questions and input. Be sure to show your appreciation for their support. Whether it's a simple thank you, or taking them out for dinner, letting those who help you know how much you appreciate their help will go a long way in maintaining their support.
Remember to Take Time for Yourself and Your Family
As important as your business is for your future, don't forget to prioritize yourself and your family. Ensuring you include time for self-care and quality time with loved ones is vital to your happiness. They are, after all, the foundation of your support system. Before I started my online business, I missed almost every special occasion with my family because I was working so many hours away from home in my job as a classroom teacher and also in my real estate business. I promised them that would change, but it wouldn't be overnight. That made our time together even more special.
Starting an online business can be challenging, but having the support of your family can make all the difference. By taking these steps, you can have them on board with your venture and set yourself up for success. Just remember to be patient, honest, and appreciative, and you'll create a strong foundation for success.
A Dozen Online Business Models That Can Turn into a Full-Time Living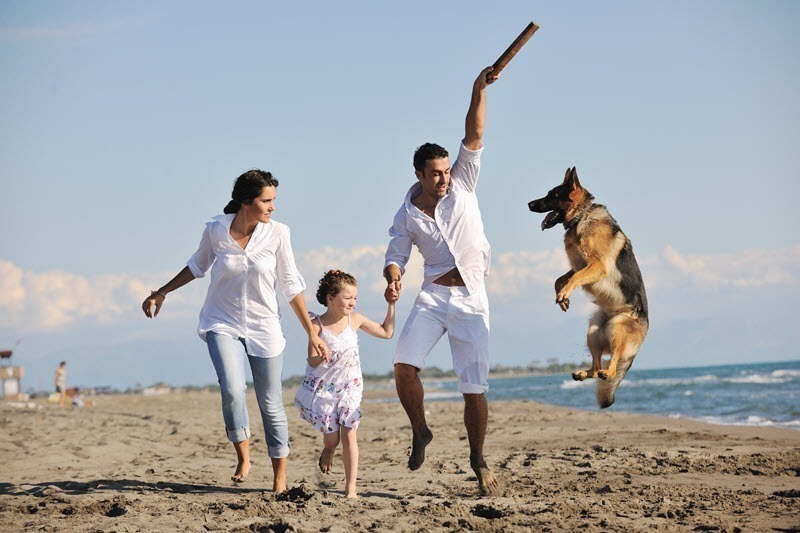 You've likely heard that you can start an online business investing only a few hours a day, which is true. But there is more to running a business than that. You will need dedication and hard work if you want your business to become a full-time living. Let's take a look at some business ideas that can become full-time, along with a full-time income, and in fewer hours than you've worked at any job previously.
Social Media Manager
Businesses are constantly looking for help with their social media presence. Offer your services as a social media manager to curate content, engage with followers, and increase visibility on platforms like Instagram and Facebook.
Blogging and Content Creation
With the rise of social media and online content, starting a blog is now a time-tested way to make money on the side. Monetize your blog through advertising, sponsored posts, affiliate marketing, or even selling your own products and services. The same goes for filming. With the right equipment and skills, you can sell your services to local businesses or take on freelance projects. The writing aspect could be the beginning of an online private label (PLR) rights business.
E-commerce Store
Thanks to platforms like Shopify, setting up an e-commerce store has never been easier. Whether selling physical products or digital downloads, use social media and advertising to drive traffic to your online store. If you drive enough traffic and offer the right products, you will start making a profit.
Filming YouTube Videos
Vlogging and filming creative YouTube videos can earn you ad revenue and sponsorships. While it may take some time to build a following, once you have established yourself as a content creator, the income potential is unlimited.
Virtual Assistant
Small businesses and entrepreneurs often need help with administrative tasks like scheduling appointments, managing email, and conducting research. Authors need help with editing and proof-reading. Offer your skills as a virtual assistant to multiple clients for consistent income.
Handmade Crafts
Sell handmade jewelry, artwork, knitted items, or other crafts through online marketplaces like Etsy or at local craft fairs. Consider offering custom orders for a personalized touch.
Photography Services

Offer your photography services for events, portraits, or product photography. You can also sell your own prints or digital downloads. Royalty free photo sites like Pixabay, Pexels, UnSplash, and even Flickr have ways for you to share your original photos and be credited for your work. This could open many doors more quickly for you so that you could monetize this as a fun side-hustle.
Freelance Writing and Editing
Are you a skilled writer or editor? Offer your services to clients in need of content creation or editing. You can find opportunities through job boards, networking, on sites like Fiverr, and pitching to businesses directly.
Online Tutoring
With the rise of online education platforms, there is a demand for online tutors in a variety of subjects. Share your knowledge and make money by offering tutoring sessions through video chat. During the first six months of the COVID Pandemic, I was asked to form a Cohort for four children from two families in my community. It was almost all conducted online, and I was paid well for my time through a Federal program.
Graphic Design
Put your design skills to use by creating graphics for small businesses or individuals needing logos, websites, print materials, and more. Offer your services via your website, word-of-mouth, and online marketplaces like Fiverr, Upwork, and Facebook Marketplace.
Consulting in Your Areas of Interest and/or Expertise

Use your expertise in a specific industry to offer consulting services to clients needing advice and guidance. This can be done remotely or in person, depending on the type of consulting you offer.
Event Planning and Catering
Do you have a knack for organization and attention to detail? Offer event planning services for weddings, birthday parties, corporate events, and more. Consider offering catering services as well for a complete package.
As you can see, the opportunities for online businesses are endless. It may take effort and dedication to turn your side hustle into a full-time income, but it is certainly possible. So pursue that passion project and make it your livelihood. You never know where the opportunities available today due to technology may lead you. When starting an online business, get your family on board and it could become a family affair!
I'll close with some sage advice from Ellen Finkelstein, my co-author on two books for authors and speakers, a marketing strategist, and someone who can create products and courses at the speed of light. Ellen shares…
Don't try to hide your business from your family and friends. Of course, not everyone is understanding, but it really helps to set boundaries, explain what you do, and make clear what that entails. It could be meetings you need to attend or time you need to have to yourself. You don't have to feel embarrassed that you have to spend time on your business.
I'm bestselling Wall Street Journal and USA Today author, marketing strategist, and entrepreneur Connie Ragen Green and I would love to connect further with you to help you to achieve your goals. If you are interested in learning how to optimize the syndication of your content, please take a look at my popular Syndication Optimization training course (Use Discount Code INDEPENDENCE) and consider coming aboard to increase your visibility, credibility, and profitability.