Achieving Super Affiliate Status
One of the best things about being an online entrepreneur is that there is no glass ceiling preventing you from continually increasing your earnings. If you've chosen affiliate marketing as one of your business models, you have various levels of success you can aim for – the top of which is super affiliate status. The incredible results of super affiliates and marketing are what I'm sharing with you here.
I became one of the super affiliates within two years of coming online, and this was a big deal for my reputation and my bottom line income.
Super affiliates are those who earn the most for their promotions. That may be $10k a month or over six figures, depending on the niche and size of the audience. Whether you're already earning well with this business or just starting out, you want to aim for this top tier position because it comes with more than just commissions.
Super affiliates get to enjoy many perks offered by the vendors. Whether you're promoting digital products or goods that are tangible, you'll often get access to free products so that you can create genuine reviews.
On top of that, you might get earlybird promotion opportunities before the competition, allowing you to rake in more commissions than your competitors. Some vendors will also create bonuses for you to use, write your emails for you to plug into your autoresponder system and even promote your lead magnet page on their product download page.
Here, you'll find a strategy that can help you get to this level where you're being treated well by vendors and rewarded for your efforts by the target audience that you're catering to.
Create Branding That Reflects Your Niche Authority
When you are setting yourself up for success as a super affiliate in any niche, you want to make sure that you have the best branding to represent your online entity. Branding can be associated with many different things in your Internet-based business.
For some, it is simply a logo that they use in there profiles online in social media accounts as well as for their gravatar on their blog. But it goes much deeper than that. You want to have an overall professional appearance with a specific look for your blog or website.
Sometimes, the branding that you choose, including the images and even the color palette will determine what kind of first impression people have when they glance at the graphics.
For example, if you have a pink hue with a cartoonish female character that is smiling, you will immediately associate it with a fun, feminine persona and brand. You are going to need a header for your blog, and you want all of the other elements associated with your online business to be easily recognizable as yours.
Your landing page and eCover graphics for list building purposes need to match or have the same type of feel to them. Whenever you are creating branding for social media profiles, make sure it matches in both name and look across all platforms.
This is something you need to check before you nail down a specific business name, making sure that it is available on all platforms. Sometimes, it can be as simple as tweaking a phrase by adding or removing the word the.
For example, you might have to choose to be The Keto Guru rather than Keto Guru, or vice versa. Ideally, you want to set your brand apart so that you are not choosing a business name or persona that is too close to anyone else's.
When you are thinking about the branding that you want to reflect, you're going to have to consider the domain name that you choose, the personality you want to use to lead your audience, and who the target audience is that you want to captivate online.
You may be able to write a book and self publish it on platforms like Amazon Kindle and elsewhere so that you stake claim to your branding and authority in your niche. Make sure you are also branding your domain URL everywhere possible.
If you hope to achieve super affiliate status, you are going to need the most professional branding possible. That may mean you either study how to create these elements yourself and practice until they are perfect, or you save up the money to outsource to an individual who has the experience needed to create branding components for your goals.
Building a Loyal List Is Key
Far too many affiliate marketers simply rely on the hit or miss organic traffic efforts they implement to help them get sales and commissions. But if you hope to climb the ranks to super affiliate status, you need to not only build a list of subscribers, but you need to cultivate a sense of loyalty from them.
The first thing you need to do is set up an email autoresponder system using a tried and true company that has the ability to bypass spam filters. Choose a company such as AWeber (I've used and recommended AWeber for over a decade) for the best results.
Next, you need to set up a landing page that has high converting copy on it to help convince people to give you their name and email address in exchange for a tempting lead magnet offer.
Your lead magnet – free giveaway – needs to hit on a pain point or goal that the visitor has, and should likely be something that they can't just Google and find anywhere else. Even if it's the same type of information, you need to put your personal spin on it that will help you get conversions.
Loyal subscribers are those who build a relationship with the list owner. In their mind, they need to see your email communications as something that is meant for them, even if they know others are receiving the same communications.
You want to make sure you are personalizing your emails that go out to your subscribers, both by using their name and also by sharing stories about your own life that are relevant to the niche topic.
The kind of emails that you send out to your subscribers should be a mix of content. You definitely want to be sending promotional emails out to drive traffic to offers using your affiliate link.
But you also want to send access to unexpected content that helps you generate loyalty from your readers. This means, you are not selling to them at all times. You can send a surprise download, such as a free report that comes a bit later than the one they knew they were going to get when they signed up to your list.
You can also include tips and hacks along with your recommendations and other content. Giving them advice about how to solve their problems or achieve their goals will make you a valued authority figure in their inbox.
One thing you may want to do is create a forum, Facebook group, or even set up your blog so that the people on your list are able to interact with one another in comments and threads.
This helps your list members form a sense of community under your leadership, which is important in helping you become a super affiliate. You may also want to create subscriber only gated content that your list can access with a private password that you give them, which the general public does not have access to.
When you develop a loyal bond with your subscribers, they'll not only trust your recommendations when it comes to products you're promoting, but they'll make it a point to purchase through your link over any of your competitors due to the sheer value you provide.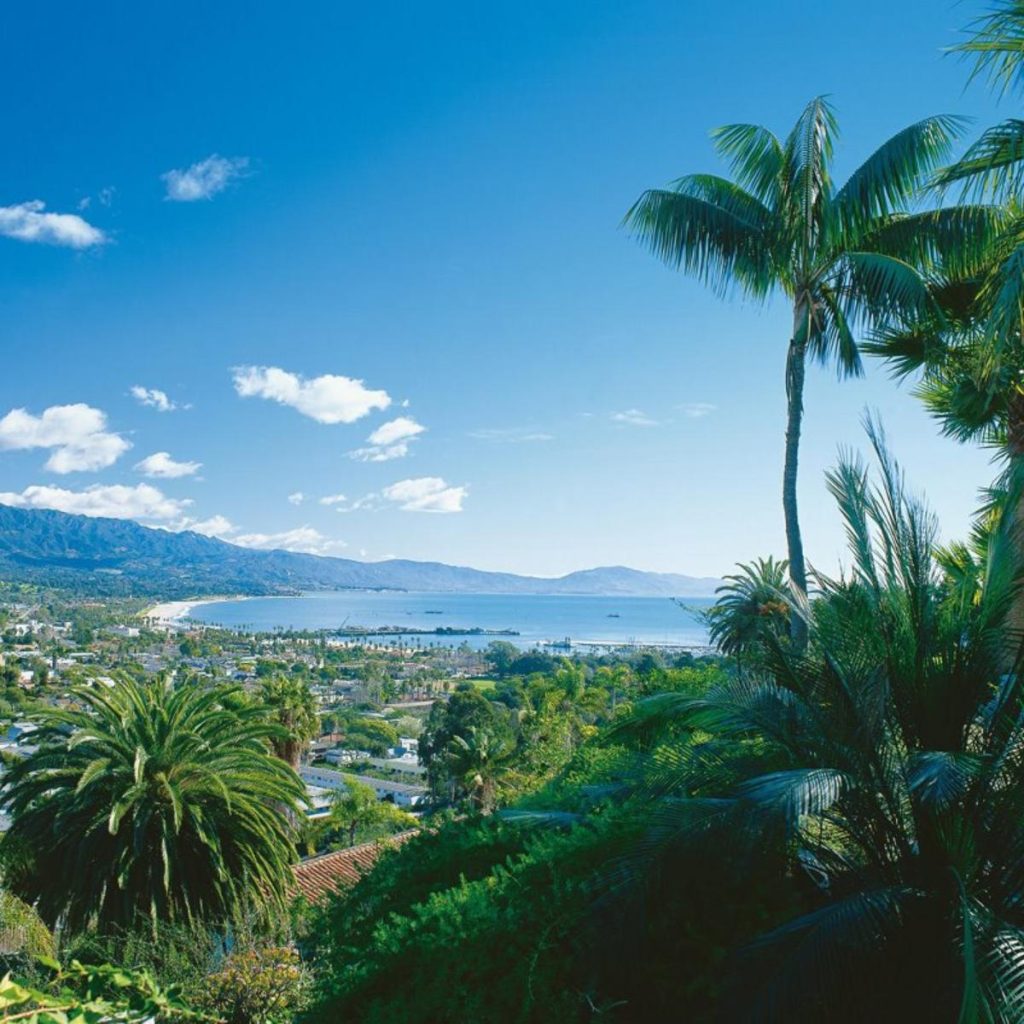 Learn How to Rank High for Buyer Keywords
Another area that differentiates regular affiliates from super affiliates is that super affiliates know to target buyer keywords. Others just download a high volume list of words and phrases associated with a niche topic and hope that whoever lands on their content is in a buying mood.
Buyer intent keywords and phrases are those where the consumer has gone online specifically with the intention of making a purchases, so the wording they use to search for the information they want is more pointed and specific than others just looking to be informed.
There are different types of buyer keywords that you can hone in on. Buyers do search using informative keywords, but they also search using specific transaction keywords and comparison or consumer keywords, too.
Informative keywords are those you used whenever someone is looking for a product based on their needs. For example, someone might type into a search engine: best exercise equipment for elderly woman or best laptop for gamers.
People using these types of keyword phrases are looking for you to clue them into the information about which products would be right for their needs, and why. They want all of the details that will prove to them that you have selected products Based on what they are looking for specifically.
Transaction keywords are used by those who are telling you that they have cash in hand and are ready to spend it. A good example of this would be someone who uses the phrase, buy elliptical online or best deal on an elliptical.
The consumer keywords, which can also be comparative in nature, are used by those who are in the market for a specific product, but they need more guidance on what to buy. Super affiliates and marketing make for a powerhouse of an online business!
So the keyword phrases they may use might include things like, elliptical features comparison or, treadmill reviews. These are the consumers who don't exactly know what to look for or what to ask, so they are relying on you to help then make a wise purchasing decision.
You also have or just that show that someone is willing to spend money, but they are looking for the best deal possible. Many consumers have a specific budget in mind, so they may use a phrase such as, best gaming laptop under $1,000.
Or, they may just look for products using budget-minded phrases like, kitchen stand mixer deals. Think of all the different words people might use when they're wanting to carefully spend money.
Words like "budget," "affordable," "coupon code" or "discount" can all be added to the mix. These people aren't looking for a freebie, but they don't want to spend more than they have to, either.
It's not only those who can't afford to spend more money who use these buyer keywords, either. Many wealthy individuals shop for the best deals because they don't want to throw away their money if they don't have to.
You want to excel at meeting the needs of your customers by delivering content that pulls people in based on their specific needs for features, finances and general guidance that you can provide to them.
You still want to use additional keywords that other affiliates are using in their content, just so you begin to rank for a wider variety of niche phrases, but you want to have a strong focus on buyer intended keywords that bring spenders to your website. Remember, super affiliates and marketing go hand in hand.
Becoming a super affiliate is not an overnight accomplishment, but it helps when you're diligent, have a hunger to learn and are confident in your ability to lead your prospective buyers in what will help them the most.
I'm Wall Street Journal and USA Today bestselling author, independent publisher, and serial entrepreneur Connie Ragen Green and would love to connect with you. If you're new to the world of online entrepreneurship please check out my training on how to sell yourself at Sell Yourself and Your Stuff and learn how to gain an unfair advantage when it comes to building a lucrative online business.