The Money's in the List!
List building is one of the number one ways to not only earn a steady income online, but to see your profits soar as the months and years go on. It's a tool that allows you to tap into an existing database of interested consumers rather than struggling on a daily basis to get new eyes on an offer. Here, I'll share my experiences with the concept of 'the money's in the list building' with you.
If you don't have a list, it's never too early or too late to start building one. All you have to do is find a decent email autoresponder tool like Aweber and set up a list and form that can collect the names and email addresses of your site visitors.
Many newer online entrepreneurs go through this very process of setting everything up technically, only to see their list sit stagnant without any growth. Just as you make plans for your overall business model, for your info products and promotions, you also need a plan to attract and convert subscribers.
Here, you will find several different, effective ways to achieve this goal. Once a subscriber is on your list, it's up to you to cater to their needs and nurture them in a way that makes them stay loyal to you instead of your competitors.
Get People on Your List Using These Important Spaces
It's hard to believe, but one of the most common problems online marketers have in building a list is not knowing where to place their opportunities. In order for people to become subscribers, they have to see your lead magnet offer and have access to the form so that they can hand over their contact information.
Unfortunately, you may have buried your one opt in page so that it rarely gets found by your target audience. There are at least six different places or times you can present the opportunity to sign up to your list to a prospective subscriber. Always keep 'the money's in the list' top of mind.
Not only do you want to use each of these items once, but you can use them across all of your websites if you have more than one domain for the same niche topic, which many marketers (including me!) do.
For example, you may have a primary domain that covers everything to do with internet marketing. But you may also have individual blogs that discuss just one subtopic, such as affiliate marketing, blogging, personal development, email marketing, and more.
If all of the topics are related to one another, you can use these same tactics with the same forms and funnel everyone visiting these different sites into one list that you can market to on a regular basis. The money's in the list and what I'm sharing with you here will pay off handsomely over time.
The first of the spaces is you want to leverage for list building is the one you probably are already using – a lead magnet page. This is also known as an opt in page or squeeze page.
You are not limited to the number of lead magnet pages you have. We'll go into that more in a little bit, but for now, make sure you are using at least one lead magnet page that includes your headline, benefit bullet points, image of the gift you are offering, and the opt in form.
You can even embed a video on the page to help your visitor build a rapport with you from the very beginning. Being able to see someone on camera talking to them about the free gift they are offering often helps people set aside their worry about signing up on a spammer's list.
Another thing you want to make sure you are doing in terms of utilizing all of these spaces for list building is to place a thin, vertical form in the sidebar of your blog. That way, if someone enters your site via a search engine results page that is listing one of your blog posts, they will see your free giveaway offer and the form right beside the post they clicked to read.
The only bad thing about a sidebar form is that if the visitor scrolls down to read your informative blog post, the form may go out of sight by the time they finish reading. One thing you can do to combat that, and leverage these spaces for list building, is to include an opt in form directly beneath each blog post.
That way, if the reader has enjoyed the value you have shared with them, you can use a call to action as soon as they finish the content to entice them to sign up to your list and download your free offer.
The next space you want to use is the middle of the screen itself. Many people claim to despise pop-up forms, but the fact is, they work to convert visitors into subscribers if you use them strategically.
One of the main complaints people had with pop up forms is that it sometimes seemed as if you were unable to escape them. They either had multiple pop ups appear during a single session on a site, or exiting out of the pop up was intentionally made difficult.
Instead of trying to trick your prospective subscriber, create a single pop up that either appears shortly after a visitor arrives on your site, or as they are clicking out to leave. Make sure you work to craft high-converting copy for this pop up and don't make it difficult technically for customers to exit or decline. The principle of 'the money's in the list' only works when we are ethical at every turn.
The next place you can include list building techniques is inside your products and in all content you release online. Whether it's a viral report you allow people to give away or an info product you're selling, make sure it has a note on where to go to download a free gift with a hyperlink to your lead magnet page.
Lastly, make sure that when you list a product for sale on a third party platform, that you connect your email autoresponder service to it. Usually, this will prompt the system to send out a confirmation email to the new buyer so they can automatically subscribe after purchasing your product.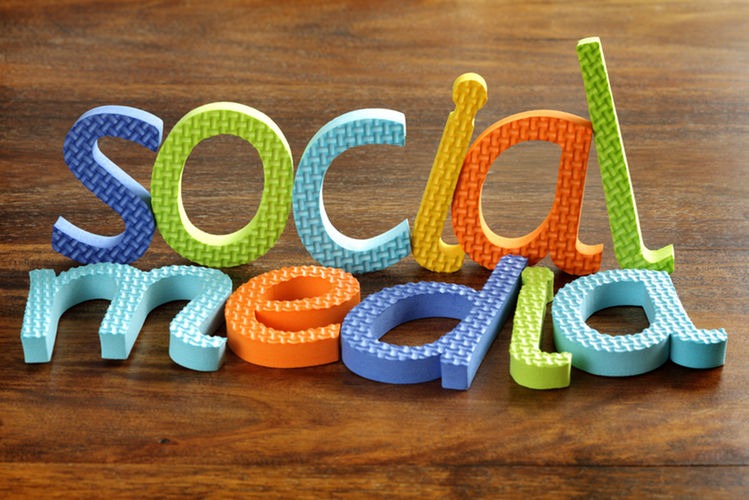 The Money's in the List When You Leverage Social Sites

Social networking sites have never been more popular than they are now. There's something for everyone, whether they want short content, long content, text, images, video or audio.
If you're not utilizing social networking sites and apps to help you build your list, then you're missing out on a big opportunity to grow your list quickly with some of the most targeted demographics possible.
Because there are so many different social platforms popping up on a regular basis, it's hard to carve out time in your day to effectively manage your brand on each one that exists.
Instead of trying to spread yourself thin, and not making any headway, find out where your target audience is active on social media and position yourself there with most of your efforts.
You can still repurpose your content for other sites, but you don't want to have to come up with something from scratch for each platform online. Visit each of the platforms you are considering list building on and check to see how active the demographic is there.
Are there a lot of competitors? This can be a good sign. Do the followers actively engage with content creators on the platform, such as liking, sharing, and commenting on their posts?
If so, that's a good indication that your efforts would pay off for you there. Once you have a list of the platforms you want to position yourself on, state claim to the same profile account name on each of the sites or apps so that they are identical across all platforms.
The reason you want to do that is because your loyal followers will look for your accounts on the various platforms, so that they can engage with you across the board. If your profile name is the same, this will help them do that.
There are many different social platforms you can build a list from by sending your followers to your lead magnet page. Start with YouTube, which is the second largest search engine in existence.
Here, you can create both long and shorter videos that highlight the value you are able to provide to your target audience You can link directly to your lead magnet page, and you will want to deliver a call to action in your video that instructs people to click the link to download their freebie.
If you want to use short form videos, you can use a social networking app like TikTok. here, you will find leaders in a wide variety of niches such as success, self-help, gardening, parenting, relationships, pets, beauty and more.
If you want to use images, or even a hybrid approach of images and video in some cases, you can use platforms such as Instagram and Pinterest. Use a tool like Canva to help you create social posters with a call to action about downloading your freebie using the link you have connected to it.
Facebook is another popular social networking site that many different niche leaders use because it includes a wide variety of consumers interested in all kinds of topics period from golf to dating, making money online and survival – you will find groups and pages with thousands of followers in these niches.
My personal favorite is Twitter when it comes to the 'money's in the list' concept. I use my Twitter feed as a way to market and share with my list 24/7/365 in a way that few others do.
If you want to use audio, you can leverage newer social platforms like Clubhouse. Here, you can attend live events where people are speaking and networking with one another. You can share value as a speaker or just mingle with other attendees and let them know where they can go to sign up for your list.
Another thing you might want to do is use podcasting platforms to spread the word about your free gifts and offers. You can record a simple podcast using nothing more than a smartphone and upload it to a site like Anchor.fm, where they will syndicate it to other audio platforms for you.
Don't forget that on many social media networks, you have the ability to go live to your followers. On some sites, you may have to have a minimum number of followers, but on others you will be able to use live or the stories feature to interest more individuals.
You always want to link to your lead magnet page instead of linking directly to your products or to the product you are promoting as an affiliate. That way, you can continue to send direct emails to subscribers you accumulated from this social networking platform.
Don't forget that you can also use forums as a form of social networking. There are many different niche forums that allow you to create a profile with a signature that will appear beneath every comment or post that you make.
In your signature file, you can include text or an image that hyperlinks back to your lead magnet page. Your goal in forums will be to step up and serve your audience by providing help and insight whenever people ask.
You can also start your own threads, but don't overpower the forum with dozens of your threads that appear spammy instead of genuinely helpful. You want to participate and use the information you are gaining from your interaction with the target audience to help you serve the needs of your niche.
I hope you can now understand why successful online entrepreneurs know that the money's in the list building, and that you will follow my lead and implement what I'm sharing with you here.
I'm author, publisher, and entrepreneur Connie Ragen Green and would love to connect with you. If you are new to the world of online entrepreneurship please check out my comprehensive training on how to set up Funnels That Click and learn how to gain an unfair advantage when it comes to building a lucrative online business.