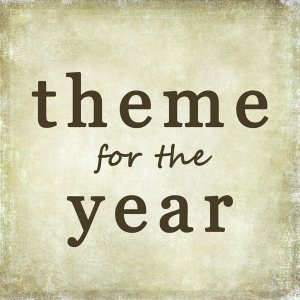 For almost a decade now I have chosen a word of the year. At some point I added two additional words, and also a phrase. I won't keep you in suspense any longer; this is what I have chosen for 2020…
My Word of the Year 2020 is Vision. I have expanded that to include "Vision, Clarity, and Perspective."
My phrase for 2020 is "My perspective is clear and enhances my vision."
I won't go into detail as to why these words and phrase spoke to me at this point in my life. Instead, feel free to interpret them as you please.
This is a once in a century moment, as we won't have a repeating double digit year again until 2121, and 2020 is our chance to explore, discover, and grow as a result. The year 2020 offers hope for a different future that we can create in the image of our goals and dreams. It will be a leap year and the first year of the second decade of this new millennium. So joyous to see and feel the excitement and buzz building!
Do you have a theme for yourself and your business for 2020? The first person I knew who chose a word for each year was Mari Smith. We met in 2009 while we were both speaking at a marketing event and I was taken by her choice of the word Influence for that year. Here are her word themes over the years:
2008 – Focus
2009 – Influence
2010 – Team!
2011 – Commitment
2012 – Growth
2013 – Abundance
2014 – Selective
2015 – Partnership
2016 – Order
And here are my words from the past several years…
2013 – Visibility
2014 – Reach
2015 – Growth
2016 – Renewal
2017 – Engagement
2018 – Service
2019 – Energy
And for 2020…
2020 – Vision
I highly recommend you choose a word, or a few words to focus on for the coming year. If you can use them in a sentence that describes your thinking around your word or words it will become an affirmation or mantra to guide you throughout the year.
For 2019, this was what I shared about my words and themes. What can you do to make this more than simply an exercise in choosing words that resonate with you? Here are some ideas:
Write a blog post where you share your words and theme with your readers. You'll find that as you are writing even more ideas will come to you.
Share your ideas with friends and family members. I find that when I bring it up to people I know it is the start of an interesting and stimulating conversation, and we get to know so much more about each other than we did previously.
Create a new product, short report, or giveaway where you expand upon your words and theme and flesh out your thoughts, goals, and dreams around them. For instance, I will share that my words "vision, clarity, and perspective" came about as I struggled throughout 2019 with how I wanted to grow personally and professionally. Each day felt like something was missing and that I needed to step back to determine and evaluate what was most important to me. Through meditation and prayer I came to the conclusion that my perspective needed to be clear to match and support my vision. Hence, my power phrase related to my words and theme.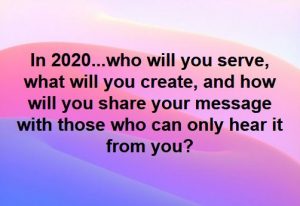 I hope this article has inspired you to think BIGGER for 2020. Please leave a comment and share your word, words, or theme with me and other readers.
I'm bestselling author, marketing strategist, and entrepreneur Connie Ragen Green and I would love to connect further with you to help you to achieve your goals. If you are interested in learning how to optimize the syndication of your content, please take a look at my popular Syndication Optimization training course and consider coming aboard to increase your visibility, credibility, and profitability.