Your Portable Empire Lifestyle: How to Make This Your Reality
Recently, during a call with someone I've mentored for the past couple of years, I was recounting the story of how I began building relationships online during the first couple of years after I began in 2006. I thought back to the summer of 2007 when a brand new book was released by someone named Pat O'Bryan. I was not familiar with him at that time. I requested the book, Your Portable Empire at my local Borders book store and a few days later they called me to tell me it had arrived at the store. Little did I know that this book would lead me to living the "your portable empire" lifestyle and a life I previously had not imagined.
The book's full title was Your Portable Empire: How to Make Money Anywhere While Doing What You Love. It was a hardcover book of over two hundred pages. On that hot and humid Friday afternoon in August of 2007, I fell in love with the idea of making money with an online business, something I had been attempting to do for a full year. Pat's thoughts and ideas resonated with me and I began approaching my daily activities with the same sense of wonder that had initiated the shift in my life almost two years earlier. My faith was renewed that I could actually be successful as an online entrepreneur and replace my previous income I'd earned as a classroom teacher and residential real estate appraiser.
The following year, 2008, I decided to attend the "Big Seminar" hosted by Armand Morin in Atlanta. The evening I arrived I walked around the lobby of the hotel to immerse myself in the experience. I didn't know any of the two thousand attendees personally. Then it happened… Pat O'Bryan was standing in an area just off the main concourse and speaking with a couple of people. As I approached the women started to walk away, giving me a clear path to Pat.
I said something like this, while only a foot or two directly in front of him…
"Hi, Pat. I'm Connie Ragen Green and I read your book and it changed my life and I even named my little dog Kali because you mentioned it in the book and I'm just so very glad to meet you and…"
Pat O'Bryan is a large man. Standing at 6'5″ and as solid through and through as a linebacker, he took a giant step backwards to get away from me. He may have even outstretched his hand towards my direction, but I had already realized my blunder and stepped out of his way. I smiled and said "Thank you." For the remainder of my week in Atlanta I avoided Pat. With a couple of thousand people in attendance and so many excellent speakers and presentations, I was easily able to focus my attention elsewhere.
Once back home, I searched through my emails to see what Pat was up to in his business. I love reading his blog posts and I found one I particularly resonated with and left a comment. In the fall I responded to one of his email messages and even got a reply. I was learning how to connect with and build a relationship with someone online without rushing them in person and this strategy continues to work well for me and for those I mentor.
The following summer – it's 2009 now – Pat sends out an email offering his coaching through an online membership program. I'm sure I was one of the first people to sign up that day. We would meet from the comfort of our homes, in locations all over the world. This type of Mastermind was not common at that time and led to friendships and joint ventures and enlightenment I could not have predicted. I'm still connected with some of them, including Cheryl Major, Pat, and Joe Vitale. This is also where I met Geoff Hoff, with whom I would go on to write two books and create products, courses, and programs. We lost Geoff unexpectedly in November of 2015 and his cat, Maggie has been a cherished pet since that day.
In the fall of 2009 Pat and Joe Vitale invited me to come to their next "UnSeminar" in San Antonio, Texas and offered me a speaking spot. I quickly said yes, and then wondered what I could possibly share with their audience that would make a difference for them. My confidence and self-esteem were still low at that time, and I used what they were teaching in our group to understand we all have great value and ideas that others would benefit from knowing about from us. Your portable empire lifestyle depends on a grassroots effort to share and learn and grow alongside like-minded individuals and I loved that idea and concept.
At the end of this conference Joe invited me to join a small group for a full day of fun at his home in Wimberly, the "hill country" of Texas. Initially I said yes, but after some thought I pulled Joe aside and explained that I needed to stick to my original schedule and fly out first thing in the morning. He understood, and we parted with the thought that I would join them next time.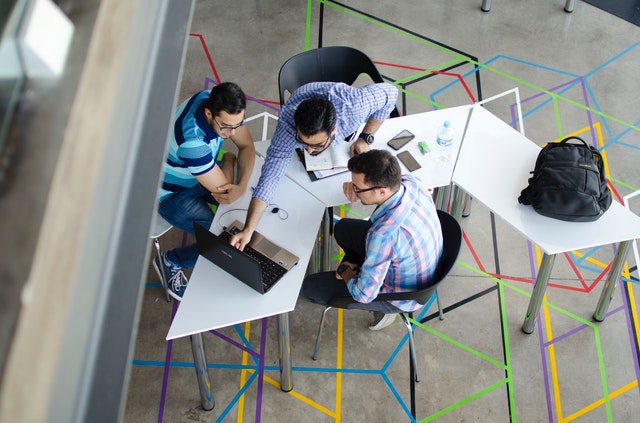 It turned out to be a very good choice I made to not stay in Texas another day. The following morning I received a call from my mother telling me she had fallen in her bedroom and could not get up. I called for the paramedics to come and met them at the hospital. Mom had fractured her hip and went into surgery soon after I arrived. All day I kept thinking about my decision to miss the gathering in Wimberly and was so glad I had chosen to return home on schedule. If you're thinking about your portable empire lifestyle, this is just another reason to have full control over your life and time.
A tough decision had to be made at that time, as I was scheduled to be in Las Vegas just 10 days later. I had been chosen as one of five finalists for the "Better Your Best" contest and had worked for almost a year in preparation for this event. I thought about it for two days and then made arrangements to have a family member, a close friend, and a private nurse be with my mother for the 48 hours I would be gone. Instead of driving to Vegas as I'd originally planned, I made a plane reservation to save about eight hours of driving time. Then I focused on helping to care for my mother until it was time to leave. It was interesting that this paved the way for me to finally explain to my mother what it was I was doing on the computer all the time. I even explained what was meant by creating your portable empire lifestyle and she seemed to understand.
I'll fast forward here to the moment the judges called my name and I was selected as the winner of the 2009 "Better Your Best" contest. And who had been there all weekend and was there to congratulate me as I made my way off the stage? That's right, it was PatO'Bryan, along with Raymond Aaron, Jeanette Cates, Marlon Sanders, and a host of others whom I still consider to be my inner circle of marketing colleagues.
The following summer I published my first book, Huge Profits with a Tiny List: 50 Ways to Use Relationship Marketing to Increase Your Bottom Line. Pat O'Bryan wrote the second Foreword for this one, appropriately referred to as the Backward because of his unique "UnSeminar" style. This has been followed by twenty more titles over the past decade. And yes, Pat and I have written books where we both contributed to each other's, along with Joe Vitale and others.
To say that Pat O'Bryan and Joe Vitale and Geoff Hoff, and all the others involved in creating the "your portable empire" lifestyle have changed my life forever would be an understatement. Instead, I think of their impact on so many lives and attempt to pay in forward every single day.
I'm author, publisher, and entrepreneur Connie Ragen Green and I would love to connect further with you. If  you have an interest in finding the right JV (Joint Venture) partners to help you skyrocket your way to success, please check out my training at JVs Made Simple so you may get started right away.