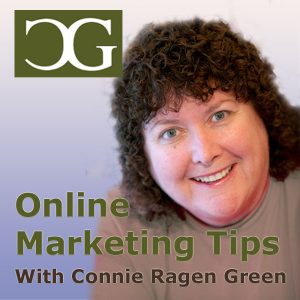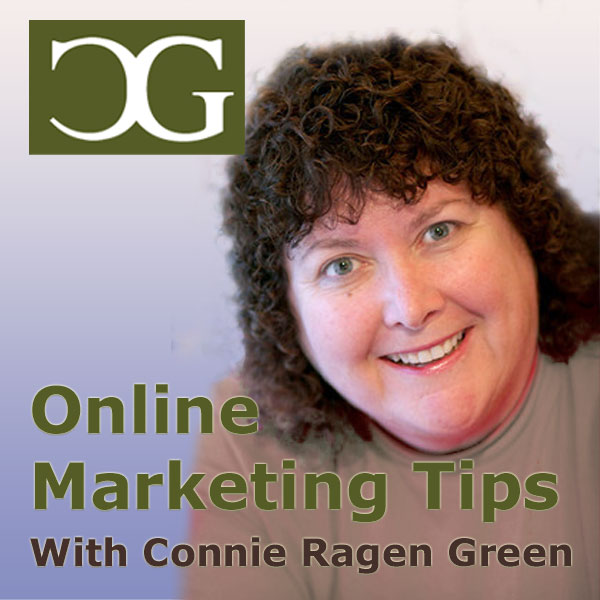 In this tenth episode of the Online Marketing Tips Podcast With Connie Ragen Green, my newest podcast series, I continue the discussion on how to use PLR – private label rights – content to build your online business. This is content you purchase from a reputable source to repurpose into many different formats. It's just not possible to create as much content as you need to build a successful and profitable online business without having access to great content like this. Having high-quality PLR at your disposal will grow your business exponentially.
During the call I am joined my many of my students whom I challenged to use PLR to create a blog post and/or a special report to use as a free giveaway to build their list. You will want to hear them describe exactly what they did and how they did it when it comes to using private label rights content in their online businesses.
These online marketing tips are intended to teach you how you can take your business to the next level and as a way for me to share my very best tips, secrets, and advice on how to create a profitable online business with multiple income streams.
Also, you can now pick up my training on winning affiliate contests and other online marketing tips for only seven dollars at Affiliate Contest Secrets. Use the discount code CONTEST to bring the price down to $7. This training has been updated for 2013 with the latest information, strategies, and Case Studies for you to use in your own business.
Be sure to download your Study Guide to follow along with the podcast. I always create these to give you a frame of reference as to what I am discussing during that episode, as well as to share valuable resources and online marketing tips with you.
Be sure to subscribe to this new podcast series over at iTunes
Podcast: Play in new window | Download
Subscribe: Apple Podcasts | RSS