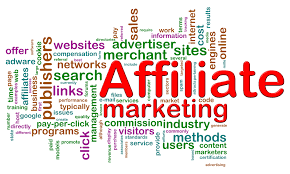 You can always tell when someone is new to affiliate marketing. They will post a link on their Facebook page, without much explanation and not thinking about the fact that most of their "friends" on Facebook will not even know what they are talking about. One person even shared with me that her real life friends emailed and texted her to let her know that her Facebook page had been hacked and that someone had added a link that made no sense at all. Sharing affiliate links requires much more thought than this.
This is an excellent example of "message to market" going all wrong. If you just post links on your social media pages you are not reaching the target audience for the product you wish to promote. Resist the urge and do something that is more effective and less obtrusive. So, what is the proper strategy for sharing affiliate links to achieve the desired results you are hoping for?
The answer you may have already heard is to build a list of people who will be interested in you and your topic. This cannot be achieved overnight, but if you are willing to work on this a little bit each day your list will grow. These people will get to know you and come to think of you as their trusted advisor in your niche. This is a coveted spot to aspire to as you build your online business. Here are some effective ways to make this happen.
Start writing – spend time every single day writing something, starting with posts to your blog. The idea here is to share information, tips, and recommendations with your readers, allowing them to see that you truly care about your topic and are willing to give them what they want and need.
Short Reports – turn your blog posts into short reports. Every time I write ten articles on a single topic I turn them into a short report. I refer to these as "Focus Guides" and get them into an many hands as possible. Giving away a short report on social media makes sense because you are offering something of great value to the people who may be interested in your topic.
Host teleseminars. Allowing others to hear your voice will make a world of difference to how quickly you build your list. And these calls call be turned into podcasts on iTunes very easily. I use a teleseminar service that creates gorgeous web pages for me by using a "fill in the blanks" template. You can also promote and recommend right on the teleseminar page.
I hope this information is helpful to you when it comes to sharing affiliate links. You may have been led to believe that affiliate marketing was easy and only required the posting of a link somewhere on the internet, but the fact is that this is a business like any other and requires some work and commitment in order to bring successful results.
I'm Connie Ragen Green, online marketing strategist, bestselling author, and international speaker on the topics of entrepreneurship and inner game mind shifts. Let's connect to see how I may best serve you in the near future. And please be sure to check out my Really Simple Affiliate Marketing training course.  Affiliate marketing tips will help you to achieve the success you want and deserve. And be sure to pick up a copy of my bestselling book, Huge Profits with Affiliate Marketing: How to Build an Online Empire by Recommending What You Love.